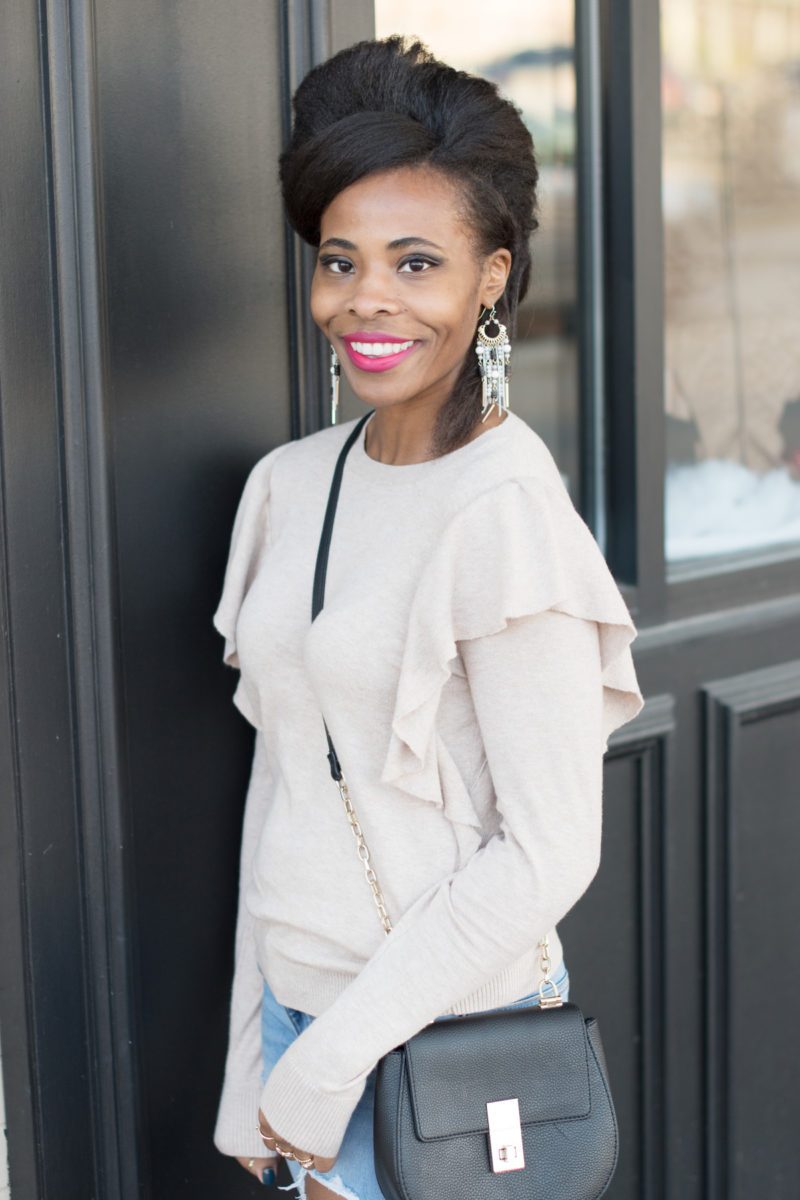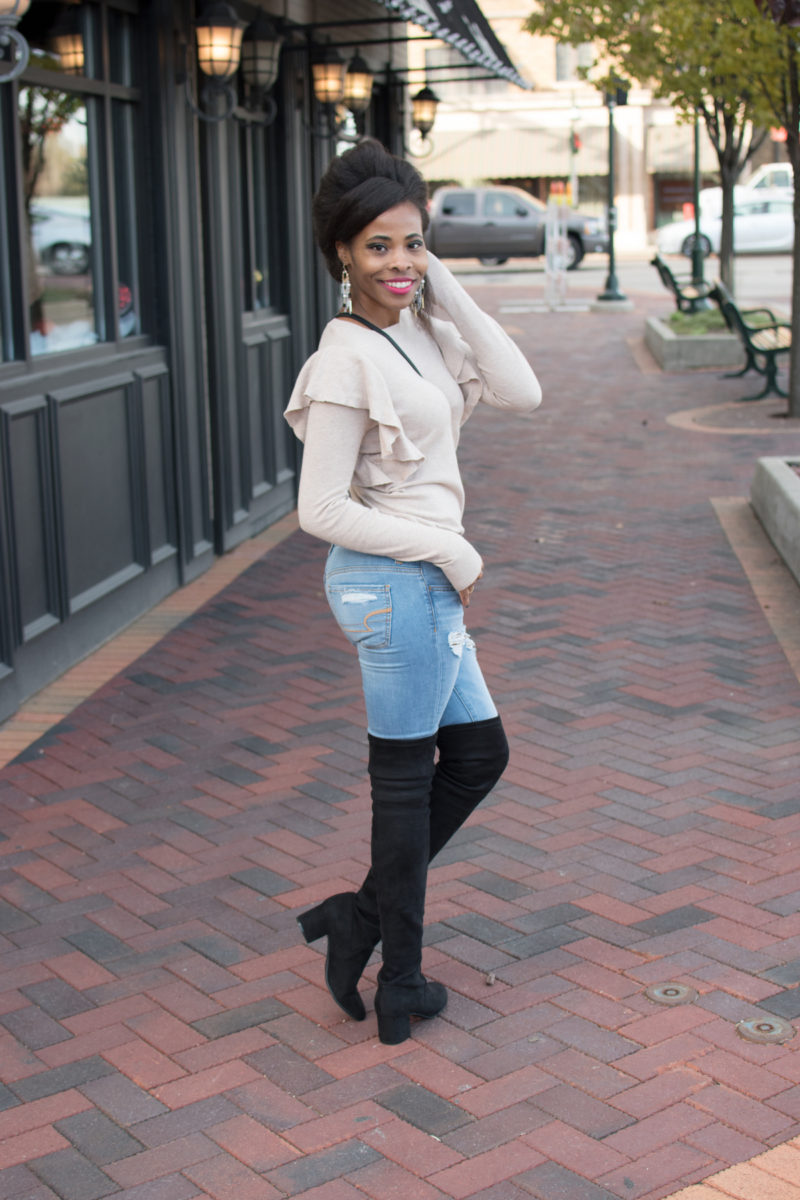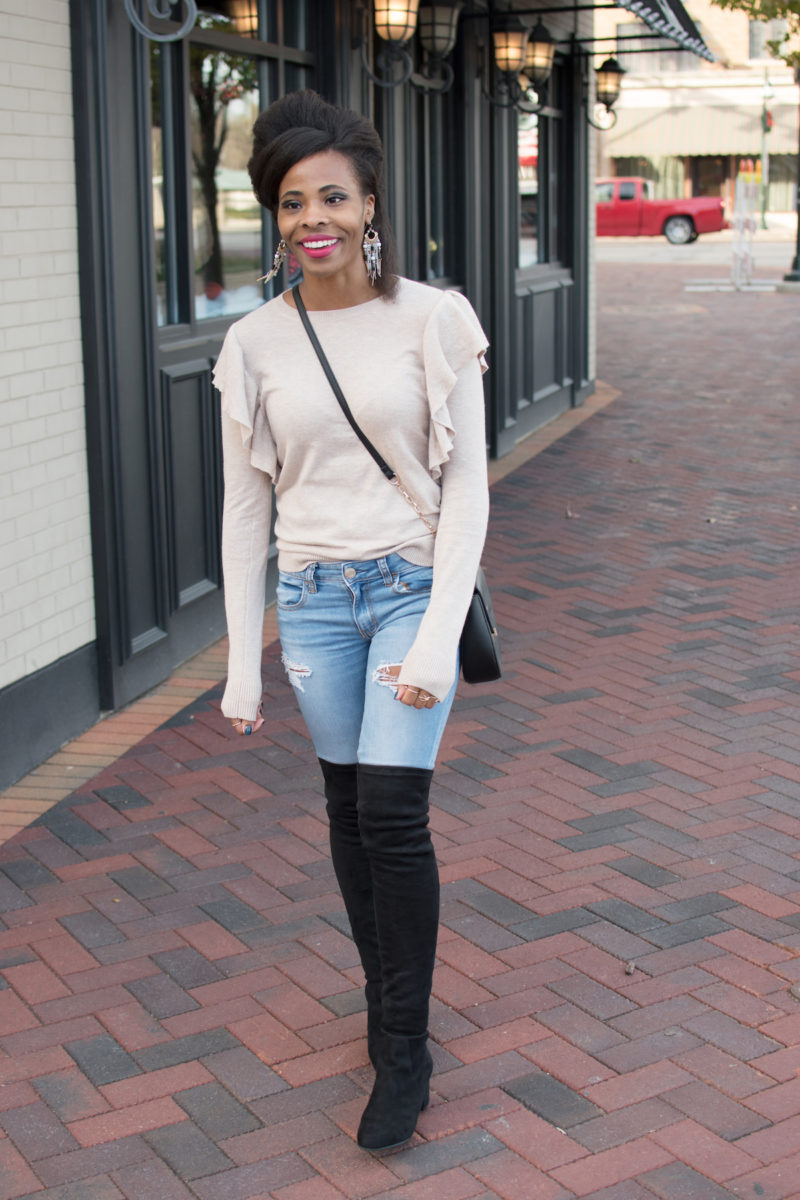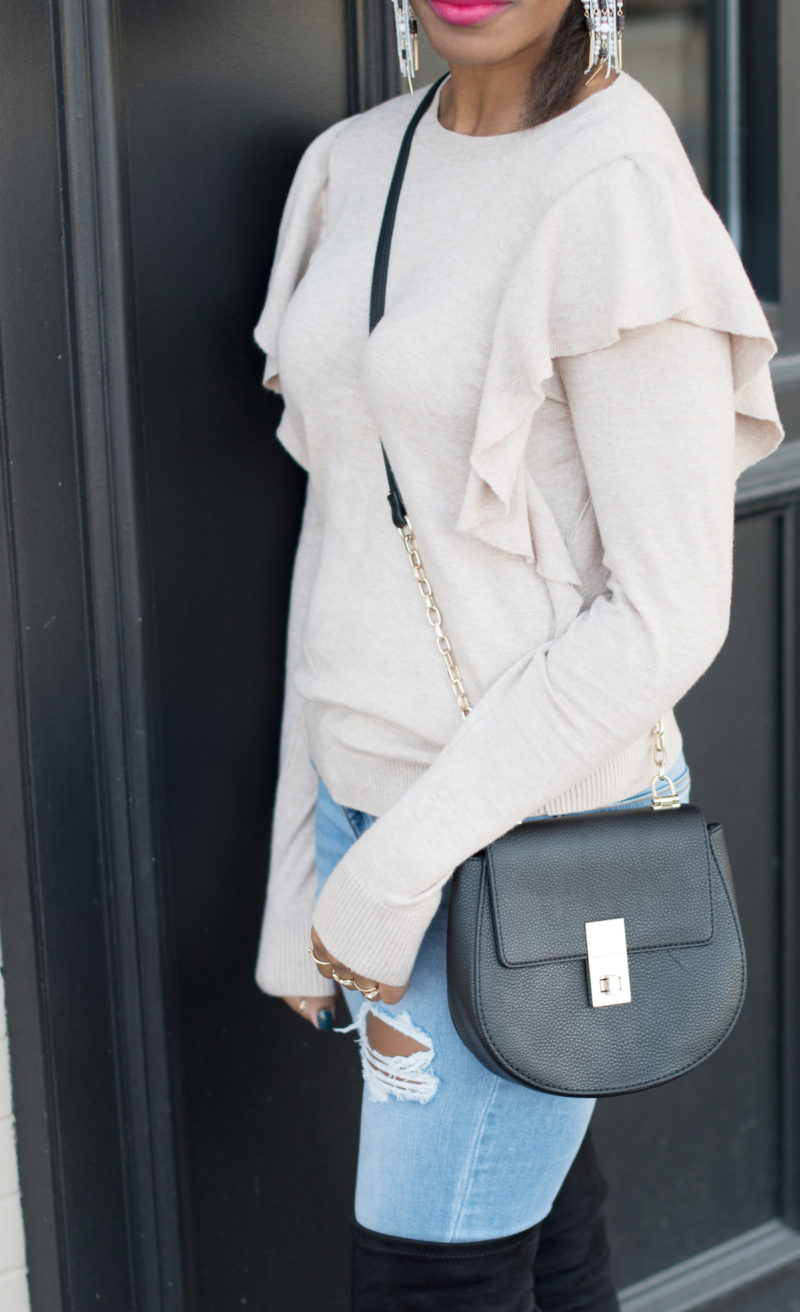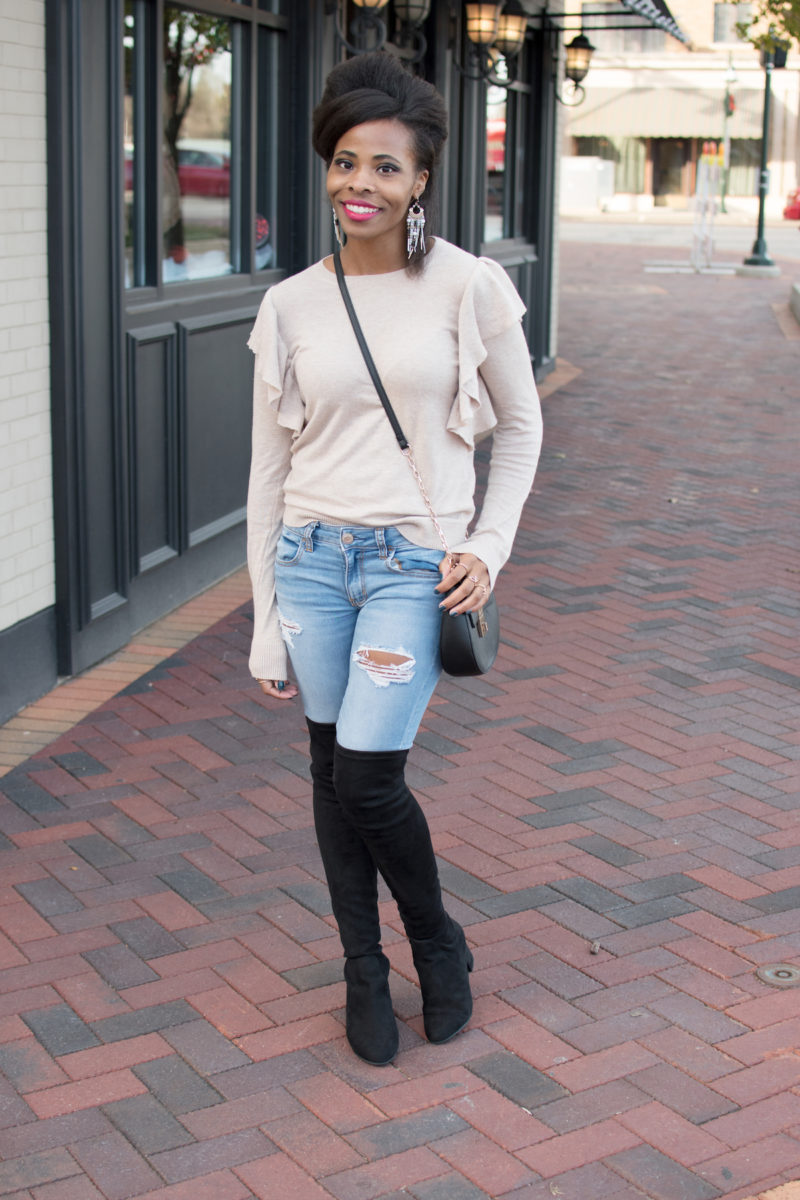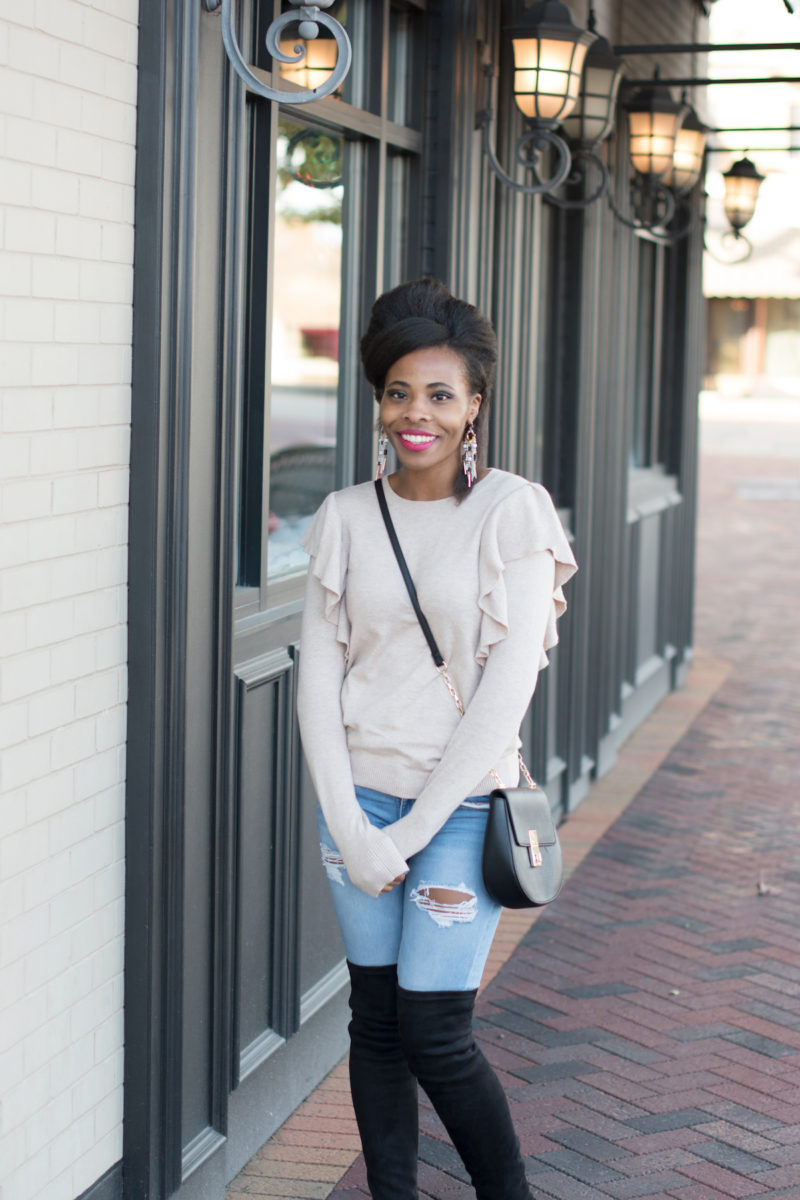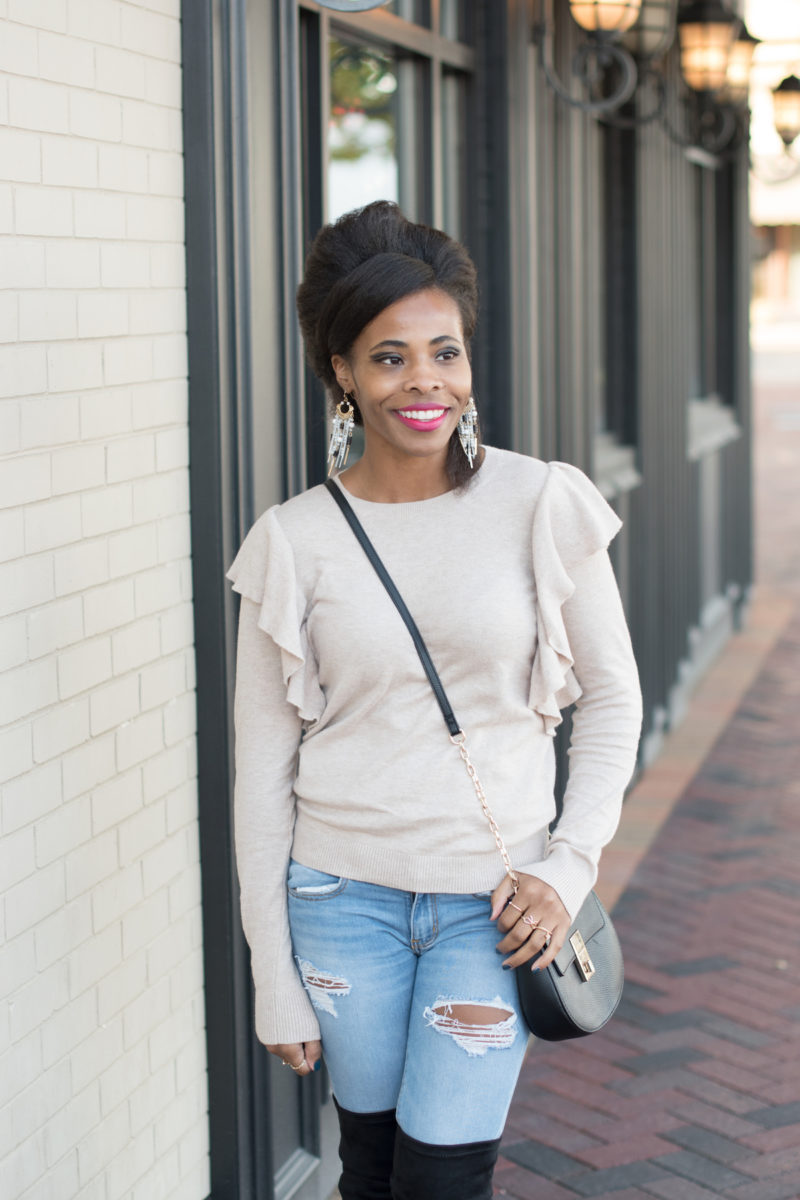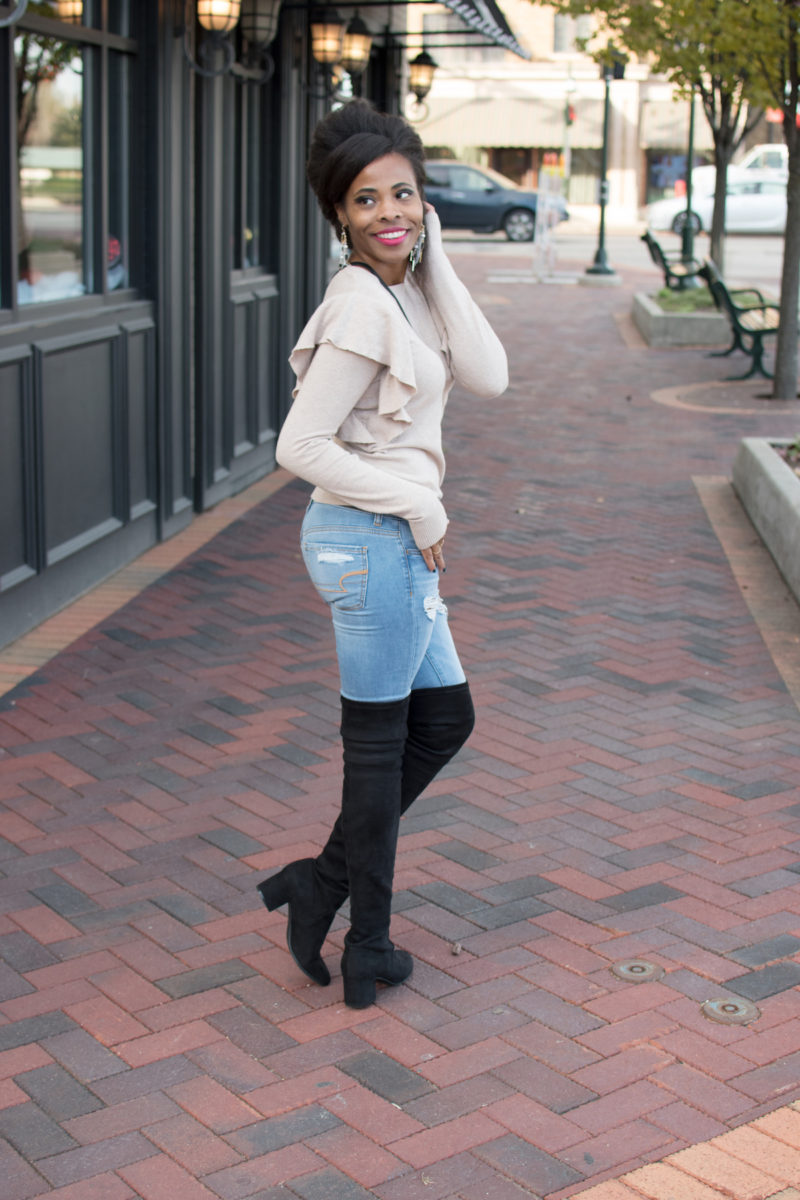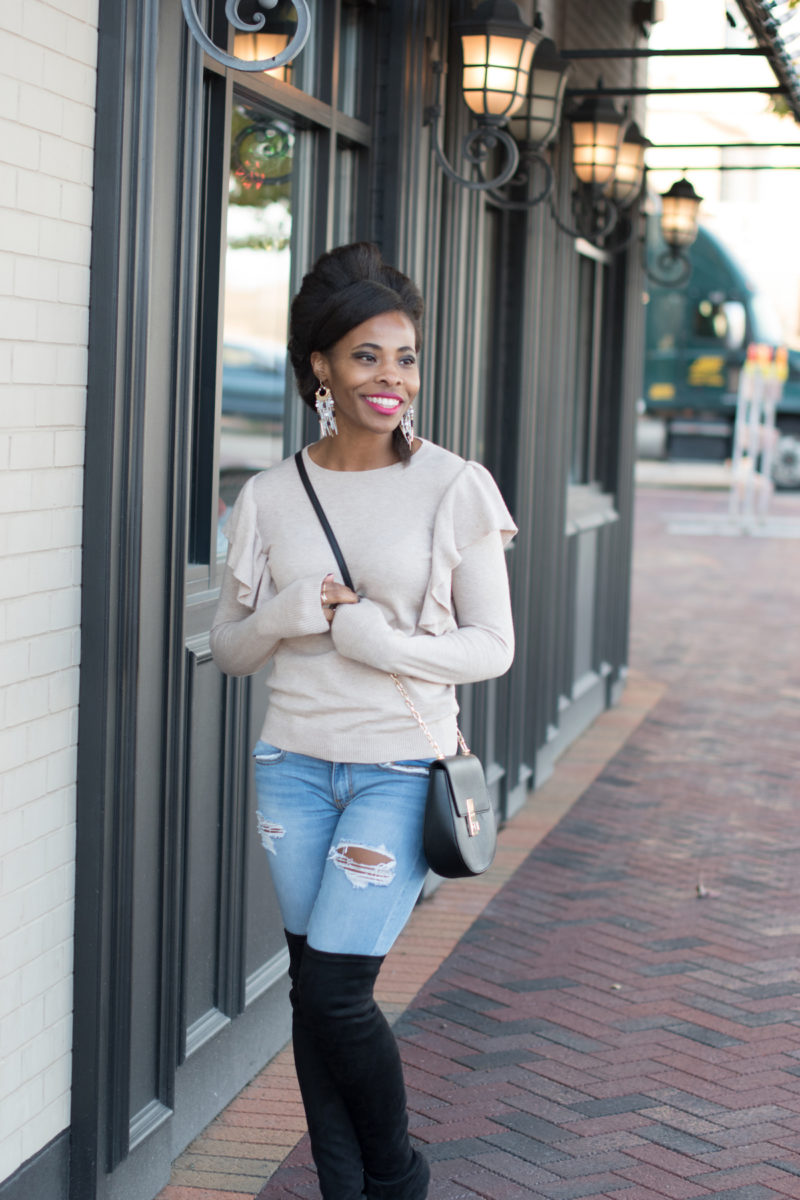 Sweater (on sale, under $30 – in all colors!!) | Denims | Boots (under $55!!) | Turnlock Purse
Earrings (similar) | Rings | Lipstick: Lancôme
Hey Lovelies!
Wow… almost 2 full weeks into the year and I'm just getting this post going. The weather in Chicago has been terrible. All throughout the holidays and into January, we had temps in the negatives and single-digits. Cold weather like that does not inspire me to go out for an outfit shoot.
We had some mild weather days (okay, unusually warm!!) this past week on Wednesday and Thursday, but it's back to January winters in Chicago again. The look in this post is of an outfit that was shot back in November. I adore the ruffles on the shoulder of the sweater and my bold, berry lip.
Did you also see my hair is straight? I actually got a haircut 2 days ago and my hair is straight again, but I got it cut pretty short! If you follow my Instagram story or Snapchat, you'll see I've been posting photos of my haircut. I'll see how this weekend goes and maybe I'll get in one shoot that shows off my hair.
My Thoughts on New Year's Resolutions
How is your year starting off? Keeping up with the beginnings of your goals?
I didn't share any New Year's resolutions because, to the best of my ability, I am always seeking personal growth, good health and opportunities for success.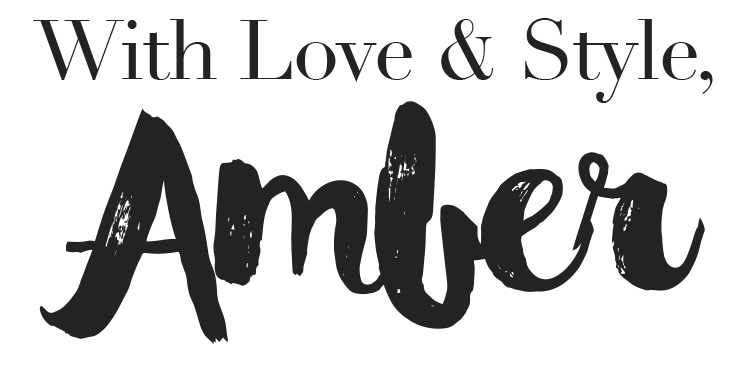 Amber is a 20s-something Chicago creative who loves writing, shopping, designing, feeling good + looking good + living good!
Click here for more about Amber.