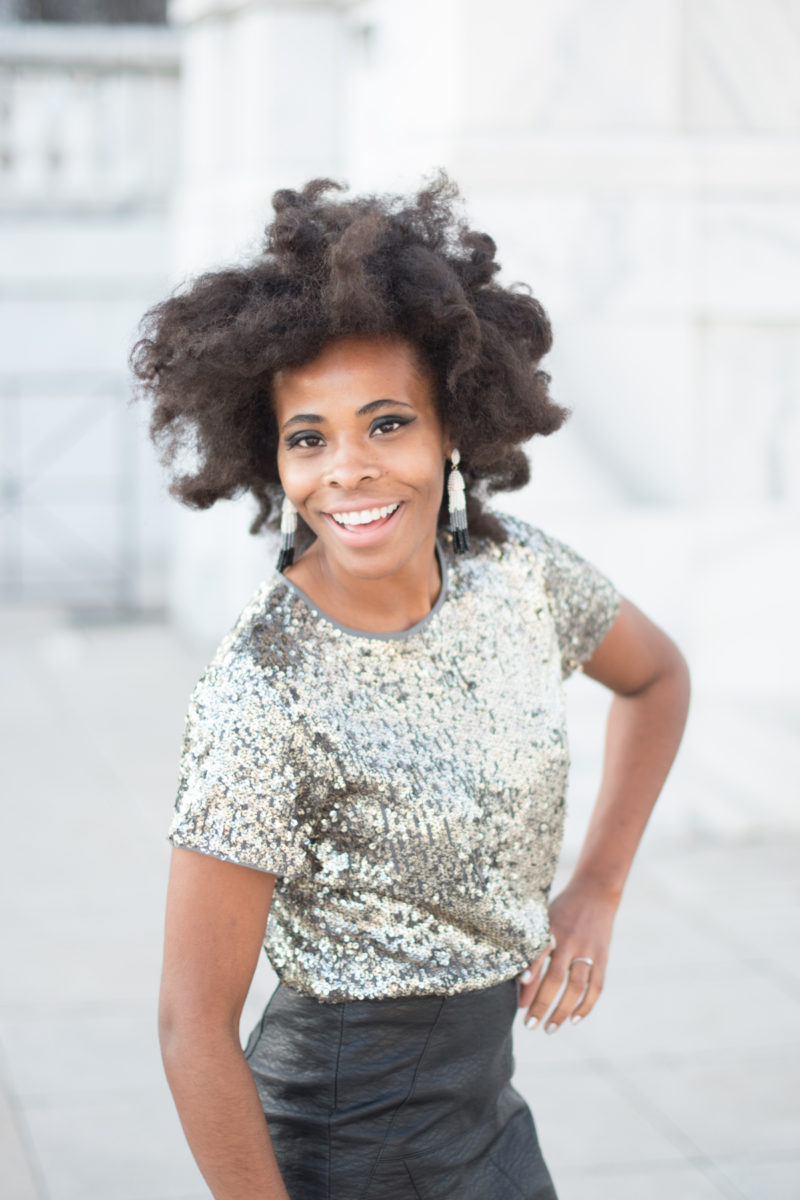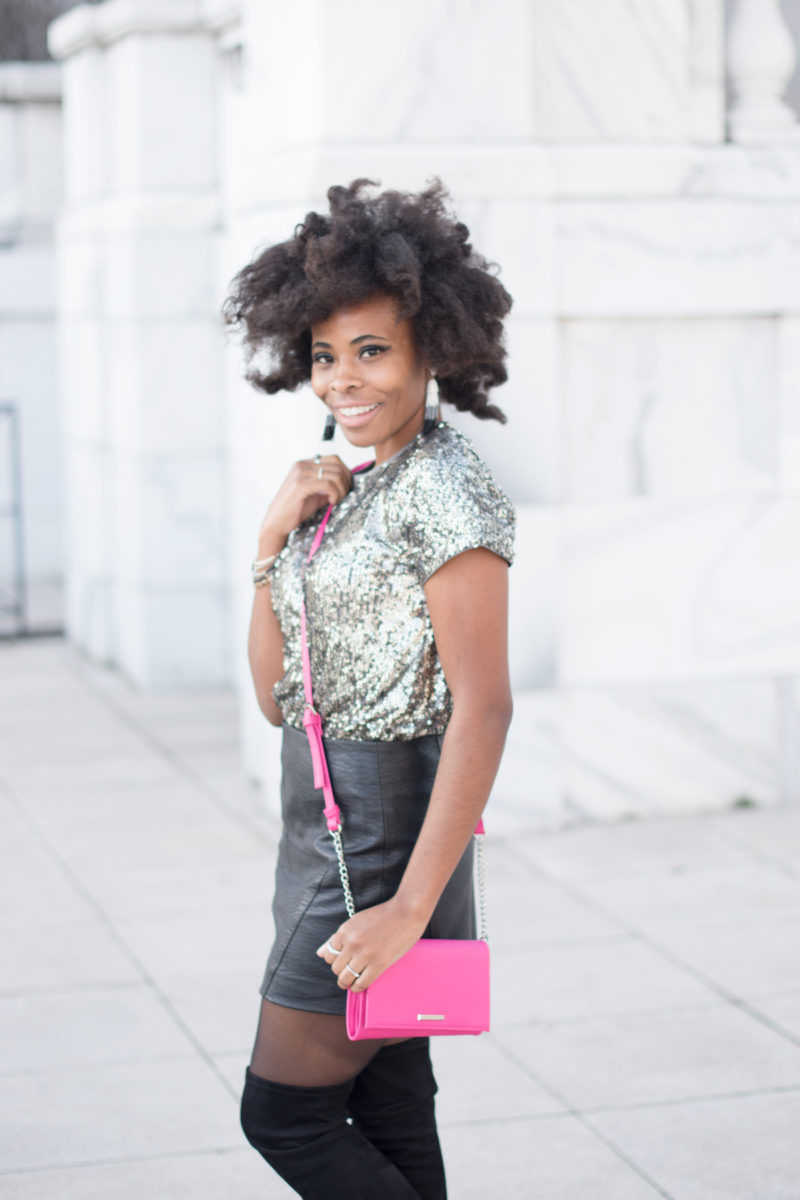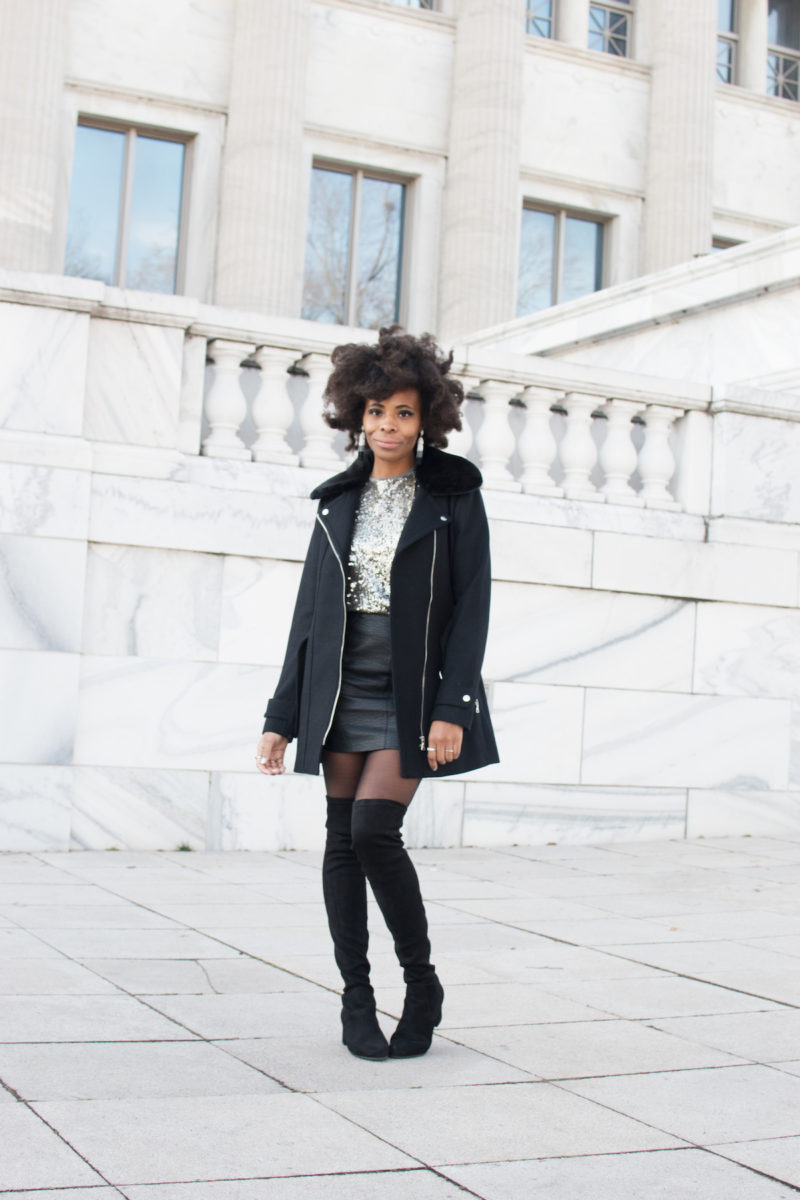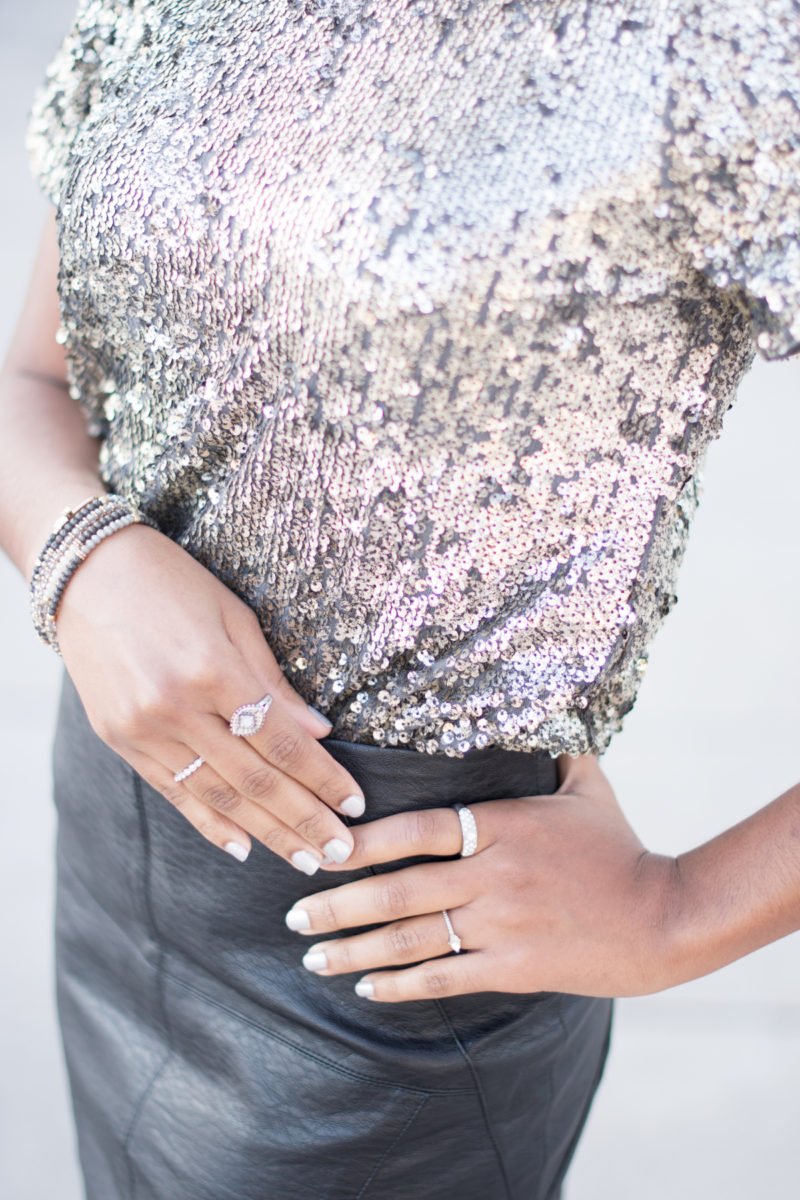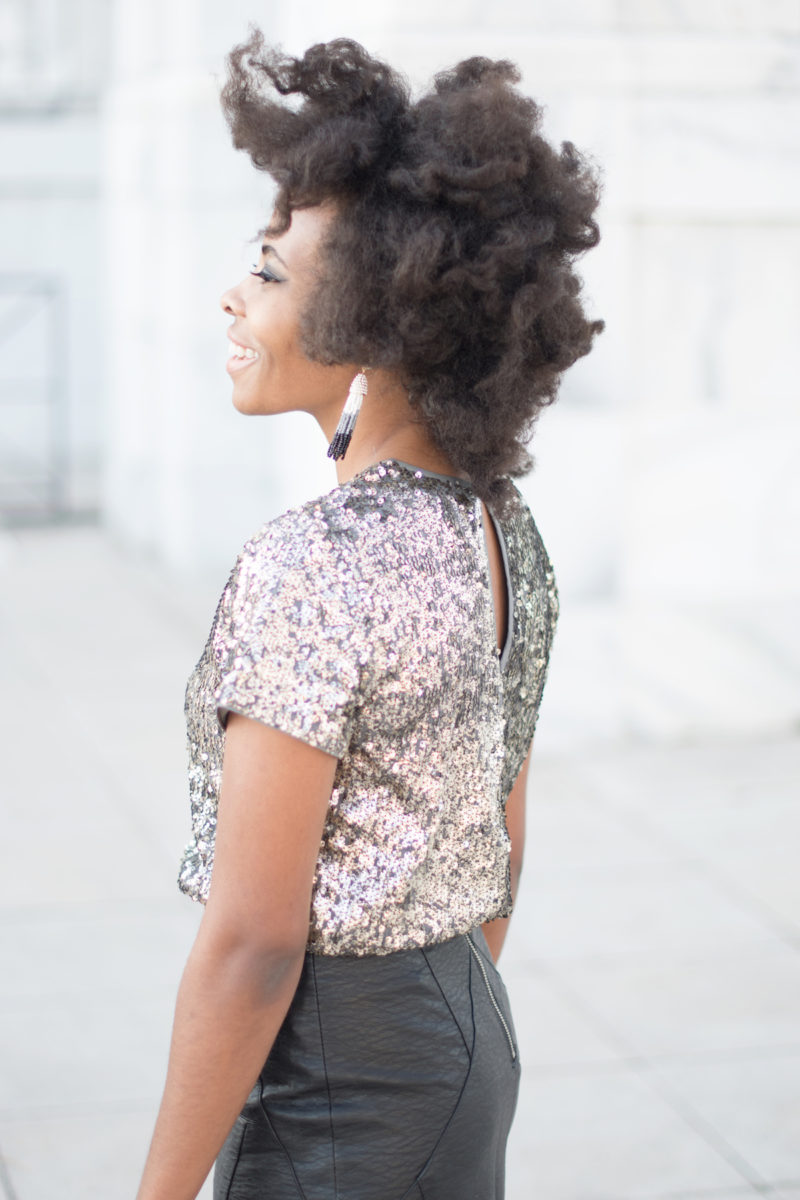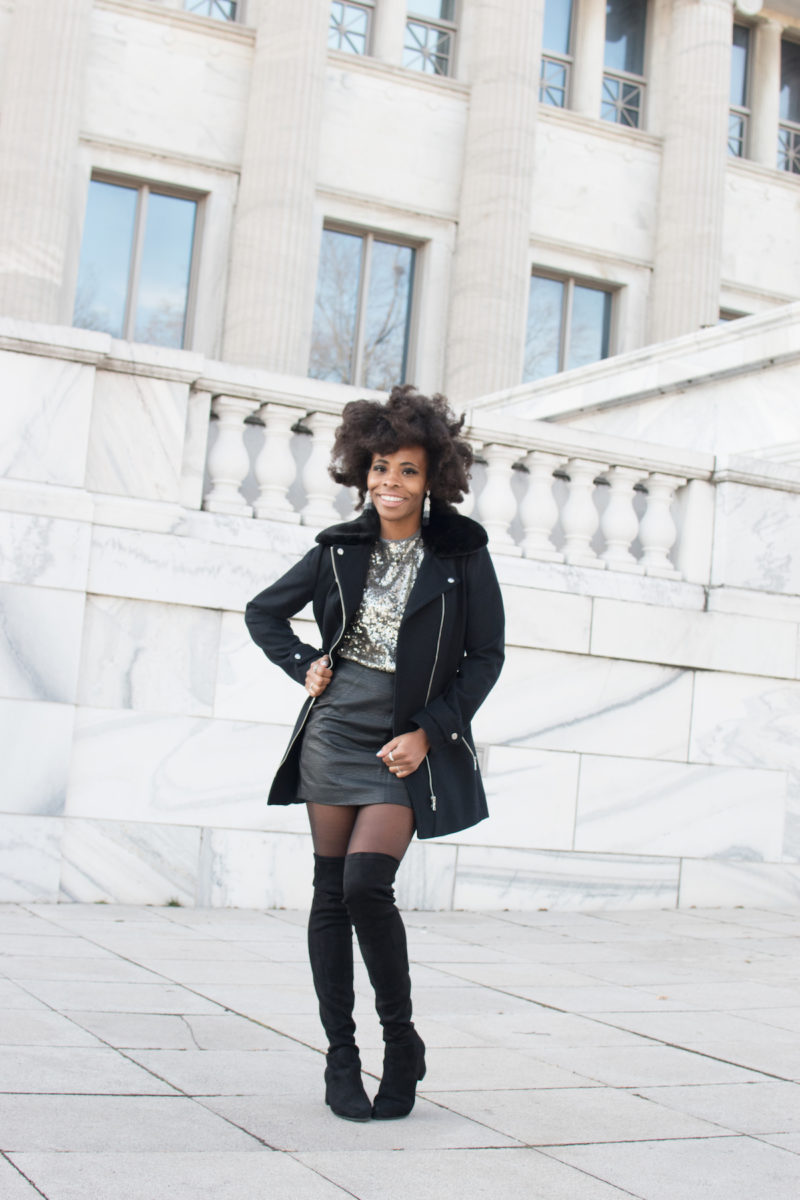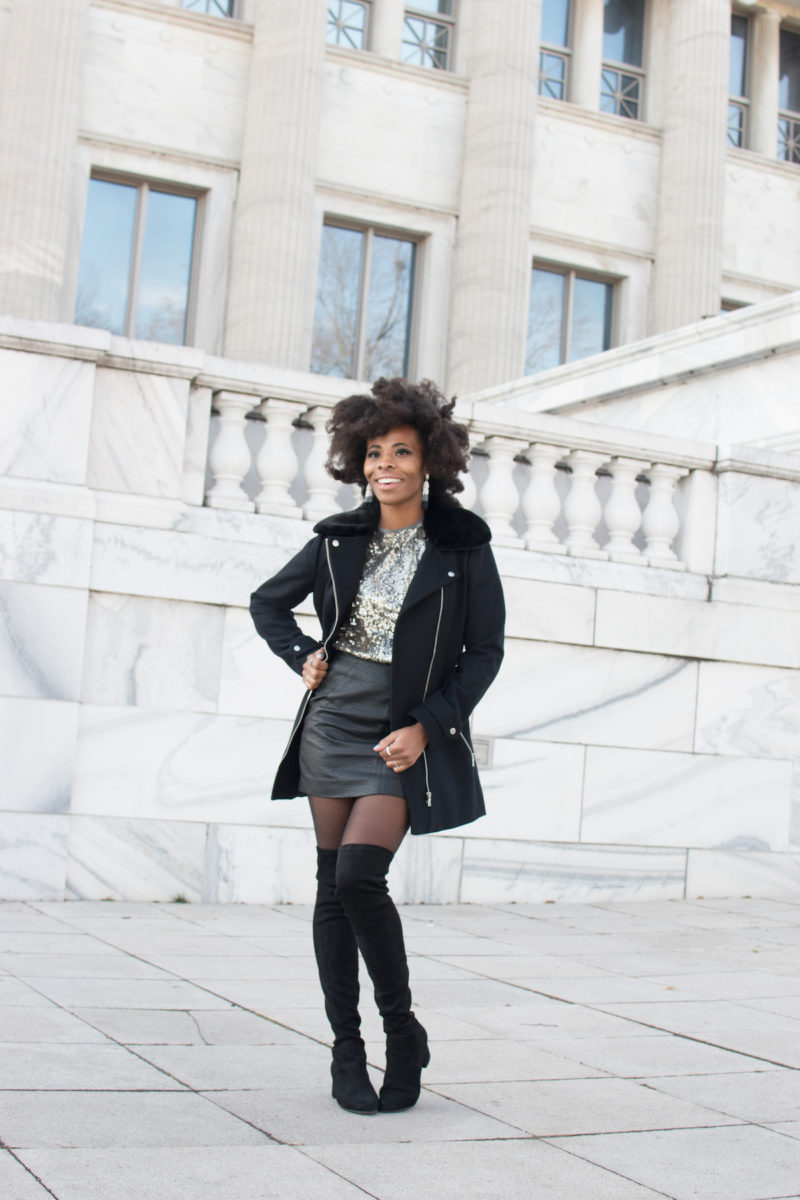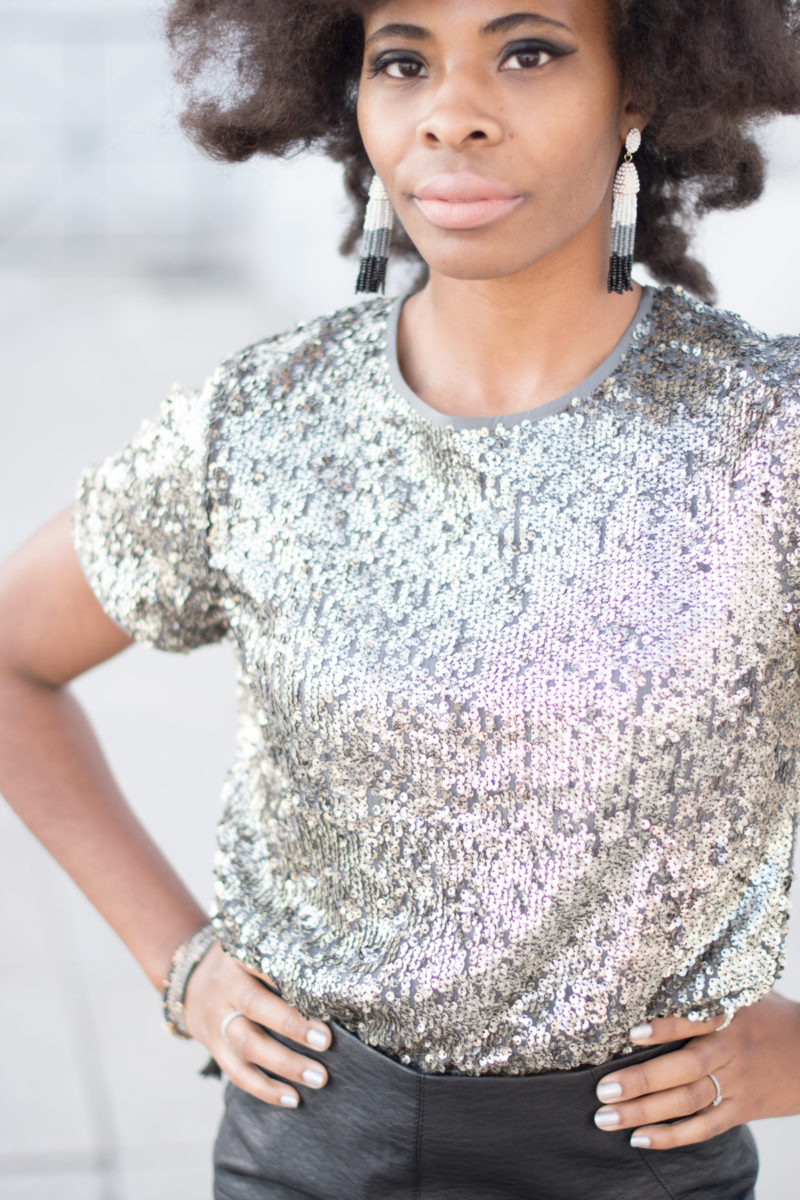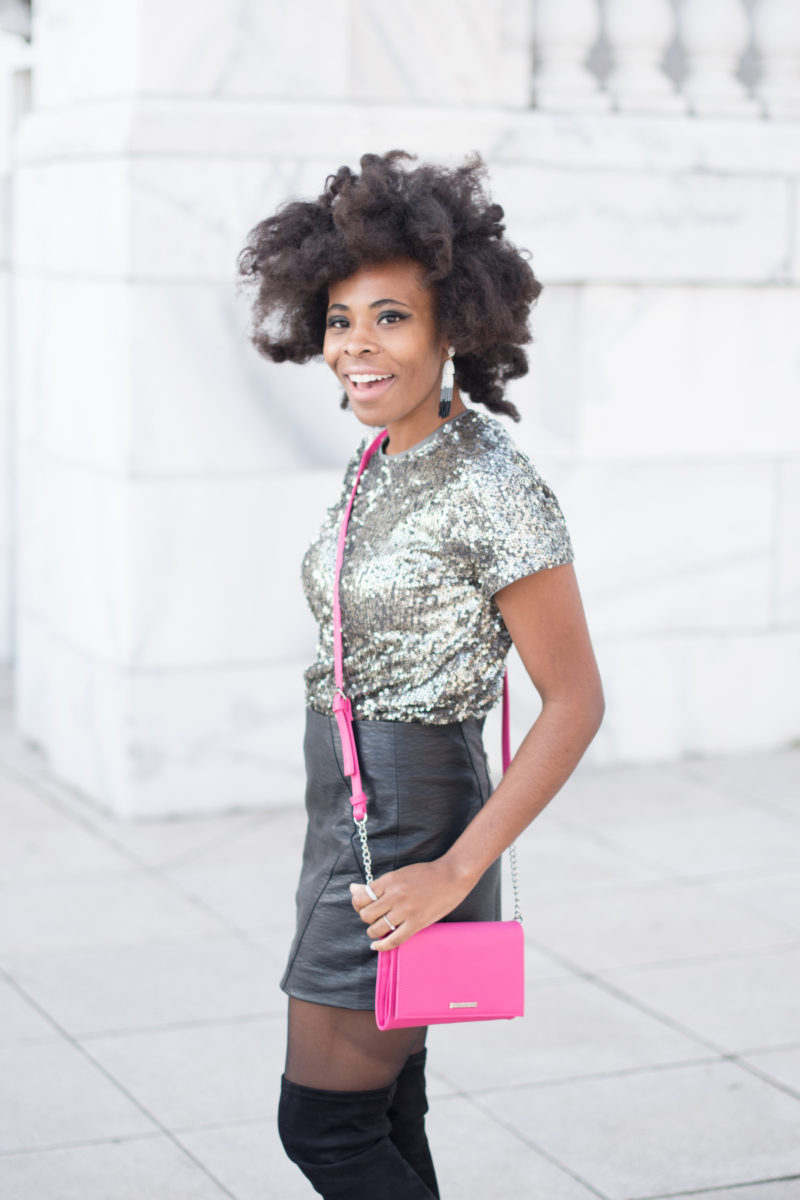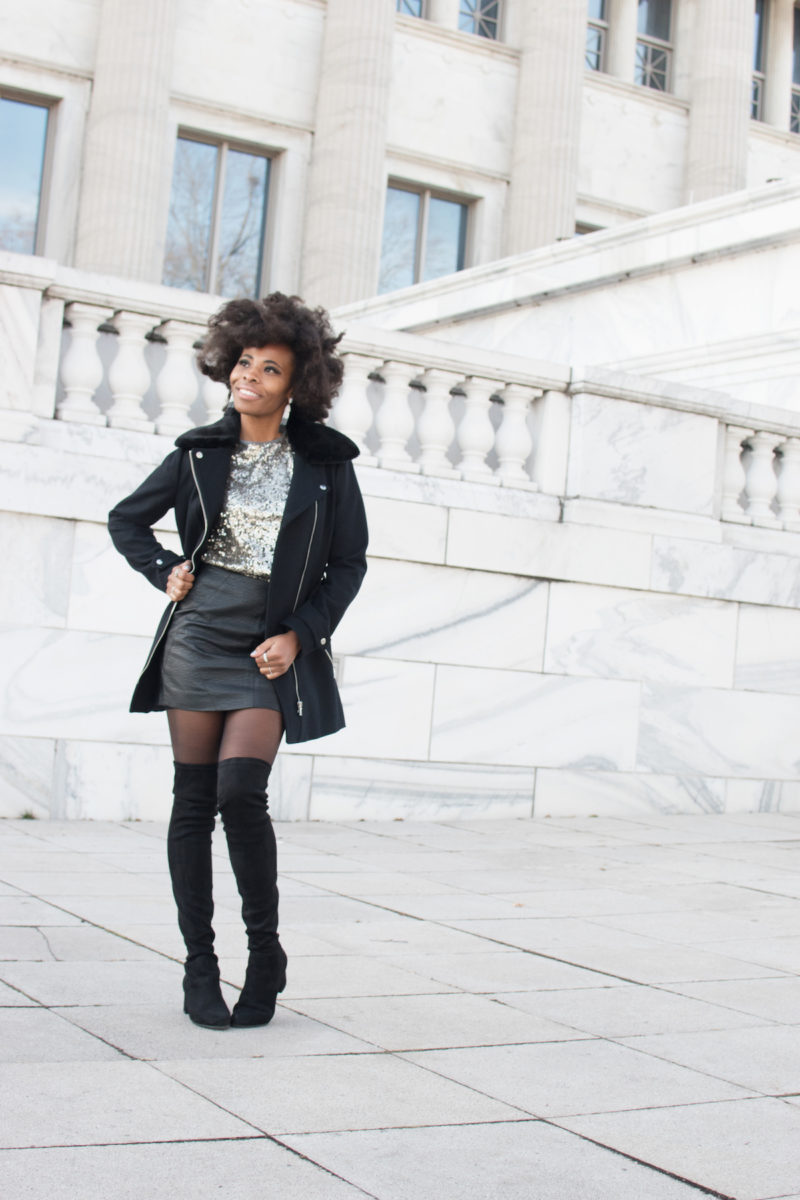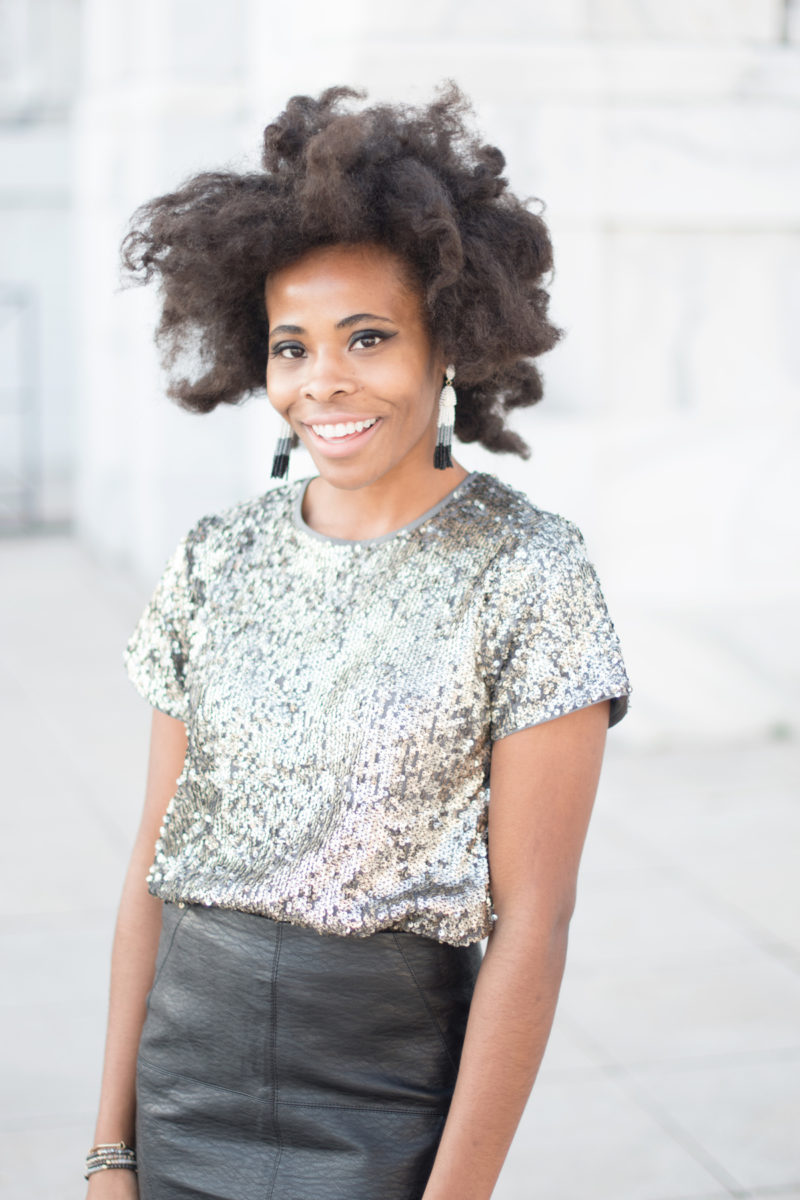 Sequin Tee | Skirt (similar) | Bracelets | Earrings c/o (similar here too!) | Coat | Tights | Boots | Purse
Nail polish – OPI InfiniteShine/ Layers of: Made Your Look & Ornament to Be Together
Cheers, lovelies! Hope you're having an amazing holiday season and that your Christmas was wonderful.
With New Years Eve just around the corner, you may be in search of the perfect look to celebrate the New Year. When I think of New Years Eve style, I always think about sparkles and bold pieces.
Last year on New Years Eve, I wore a maroon, sweater dress. The dress stood out because the color was a rich red. I wore black tights with sparkles weaved into the fabric construction. I felt (and looked!) so fabulous.
This year, I wanted to share that same New Years Eve formula by wearing this sparkle, sequin top and a vegan leather skirt. Pair this look with a bright accessory, like my pink purse and you're ready to wow fellow party-goers.
Tell me:
How are you celebrating the new year?
What are your goals for 2018?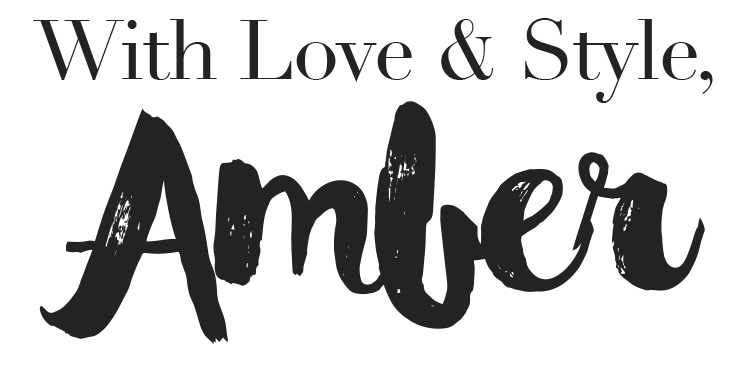 Amber is a 20s-something Chicago creative who loves writing, shopping, designing, feeling good + looking good + living good!
Click here for more about Amber.