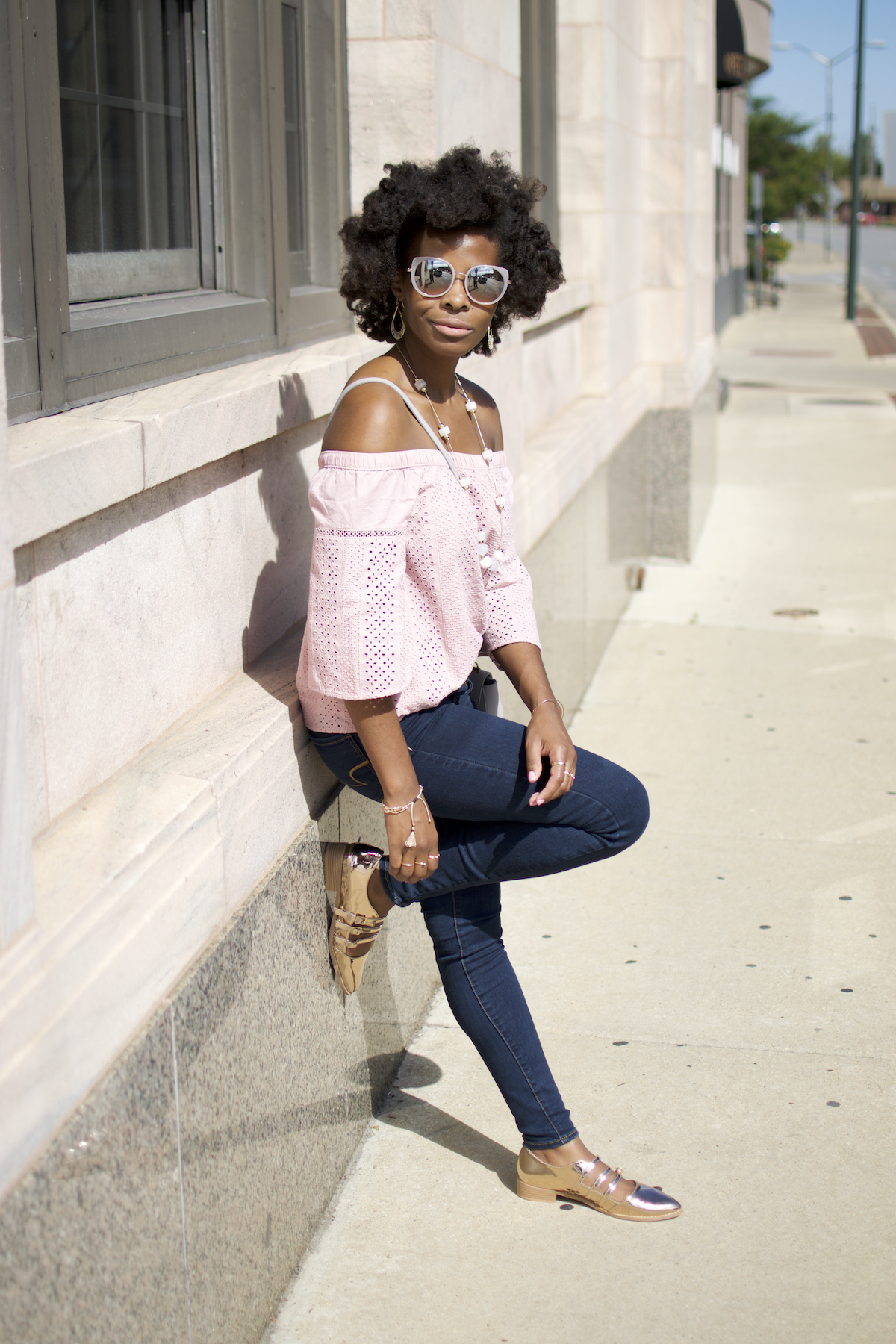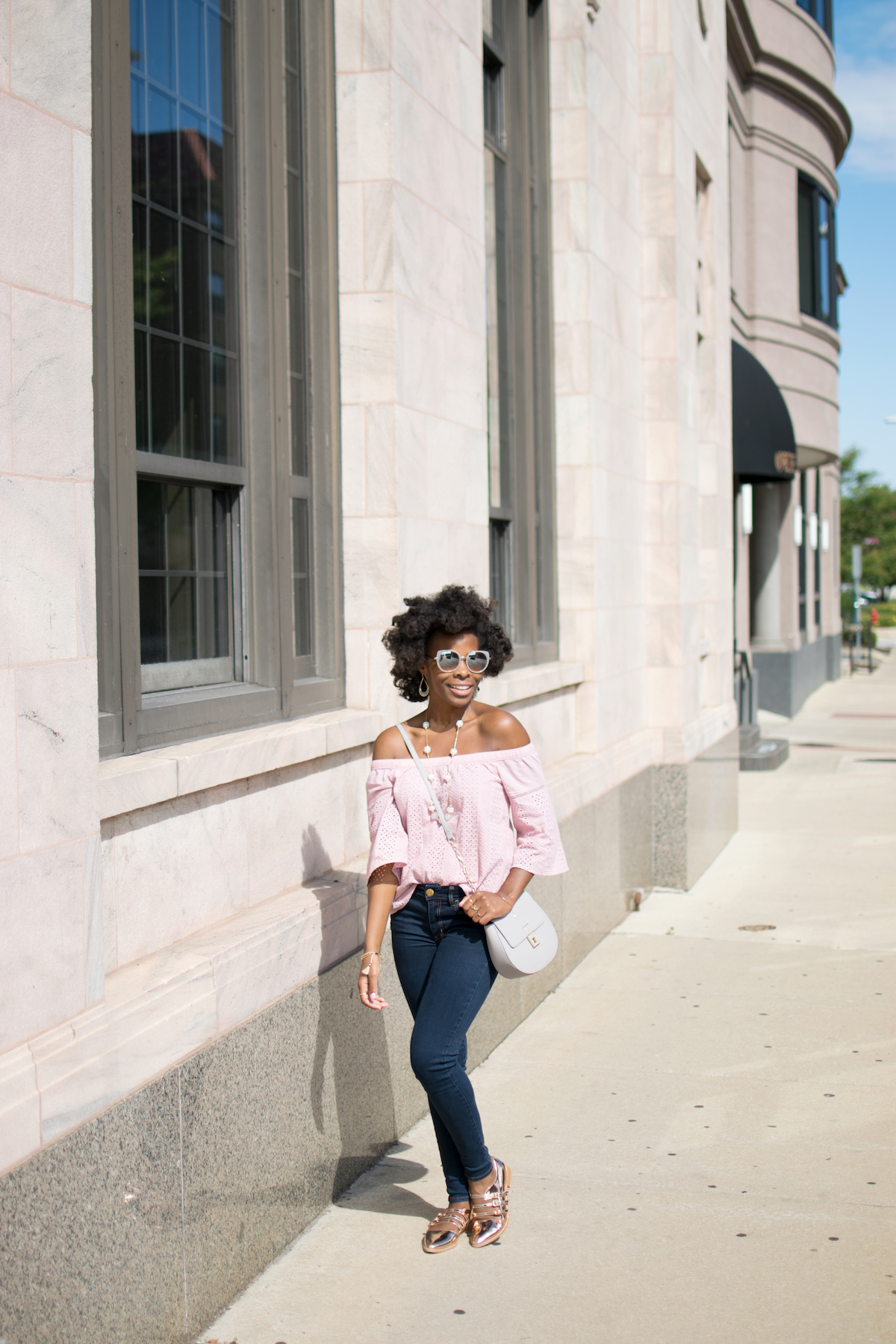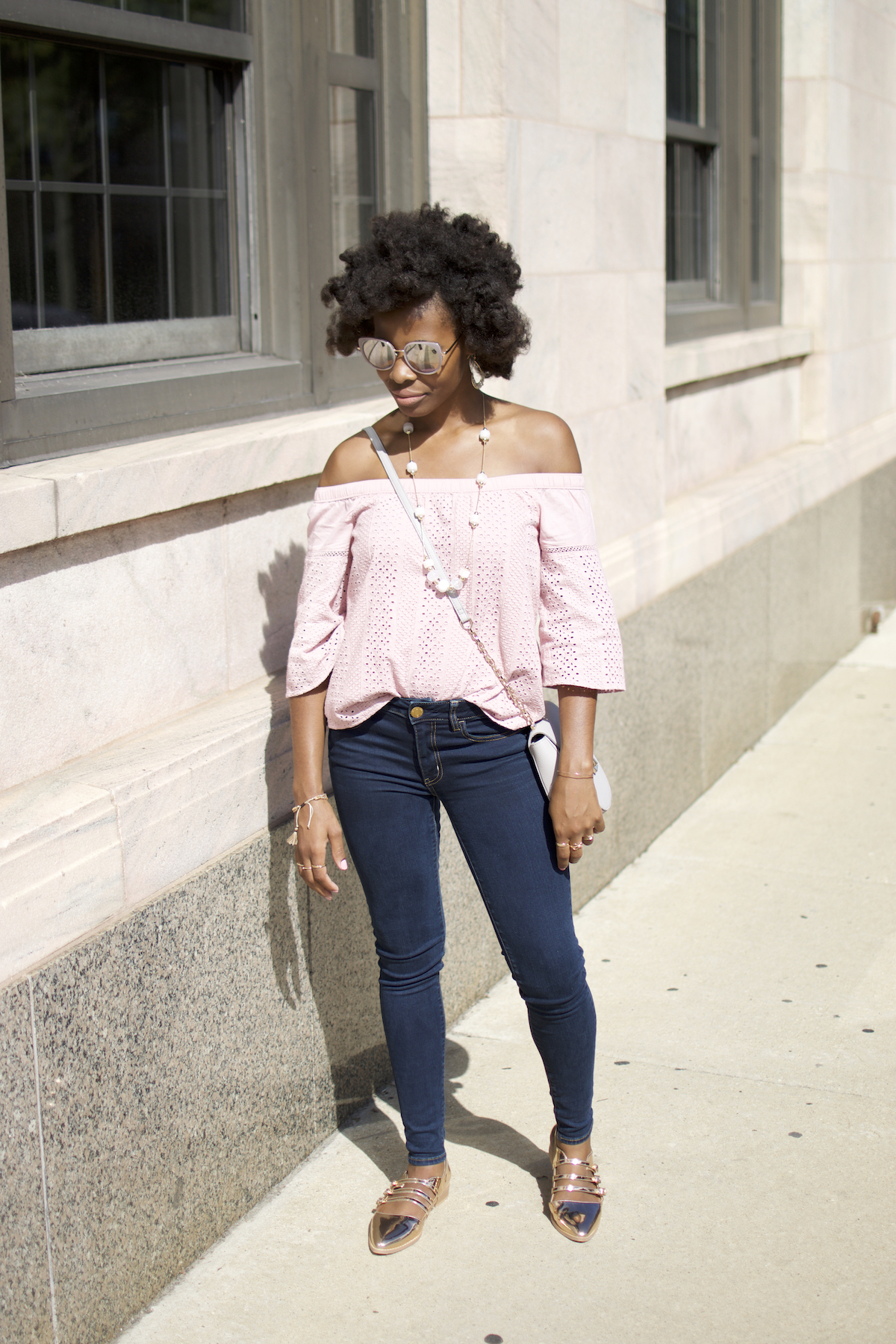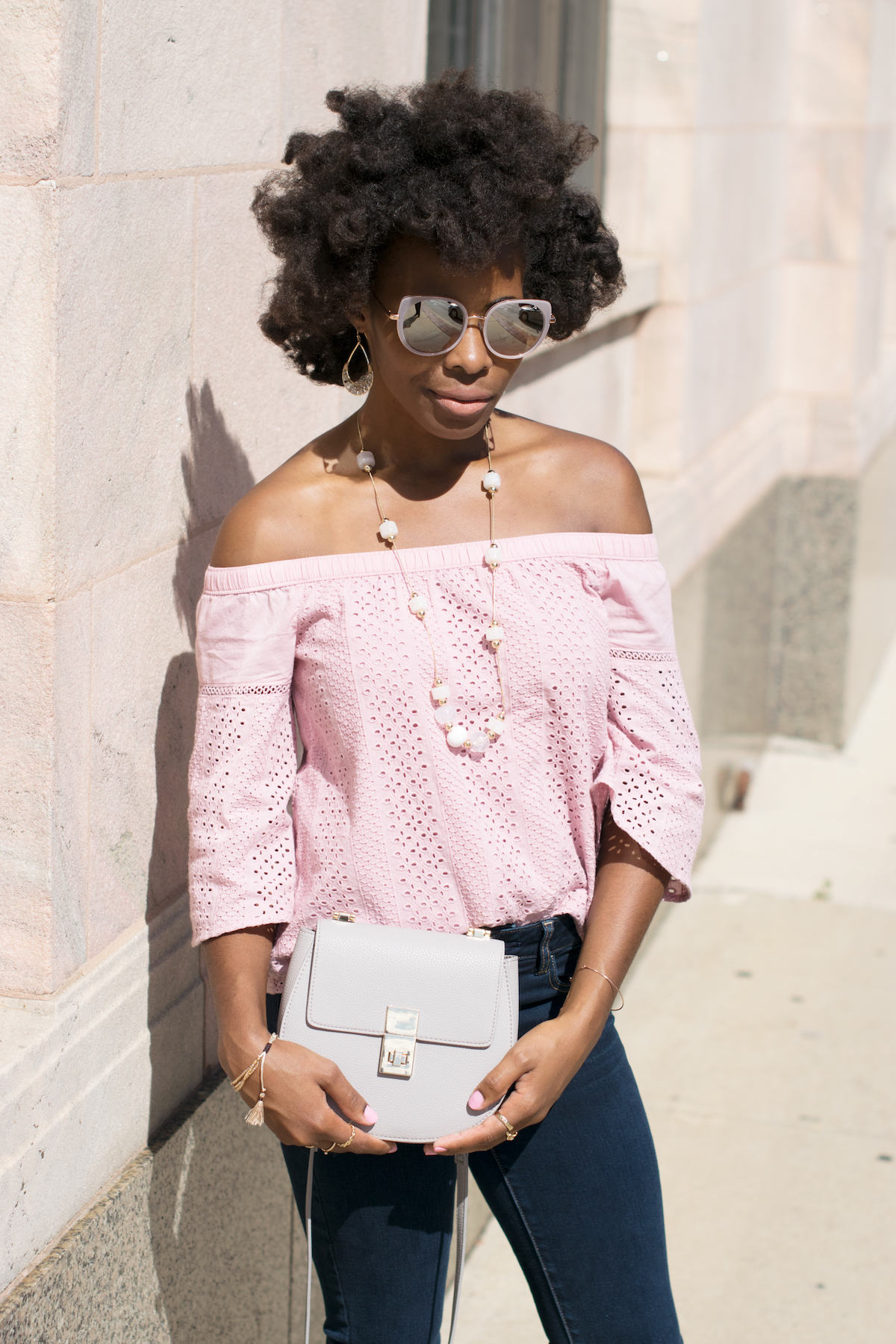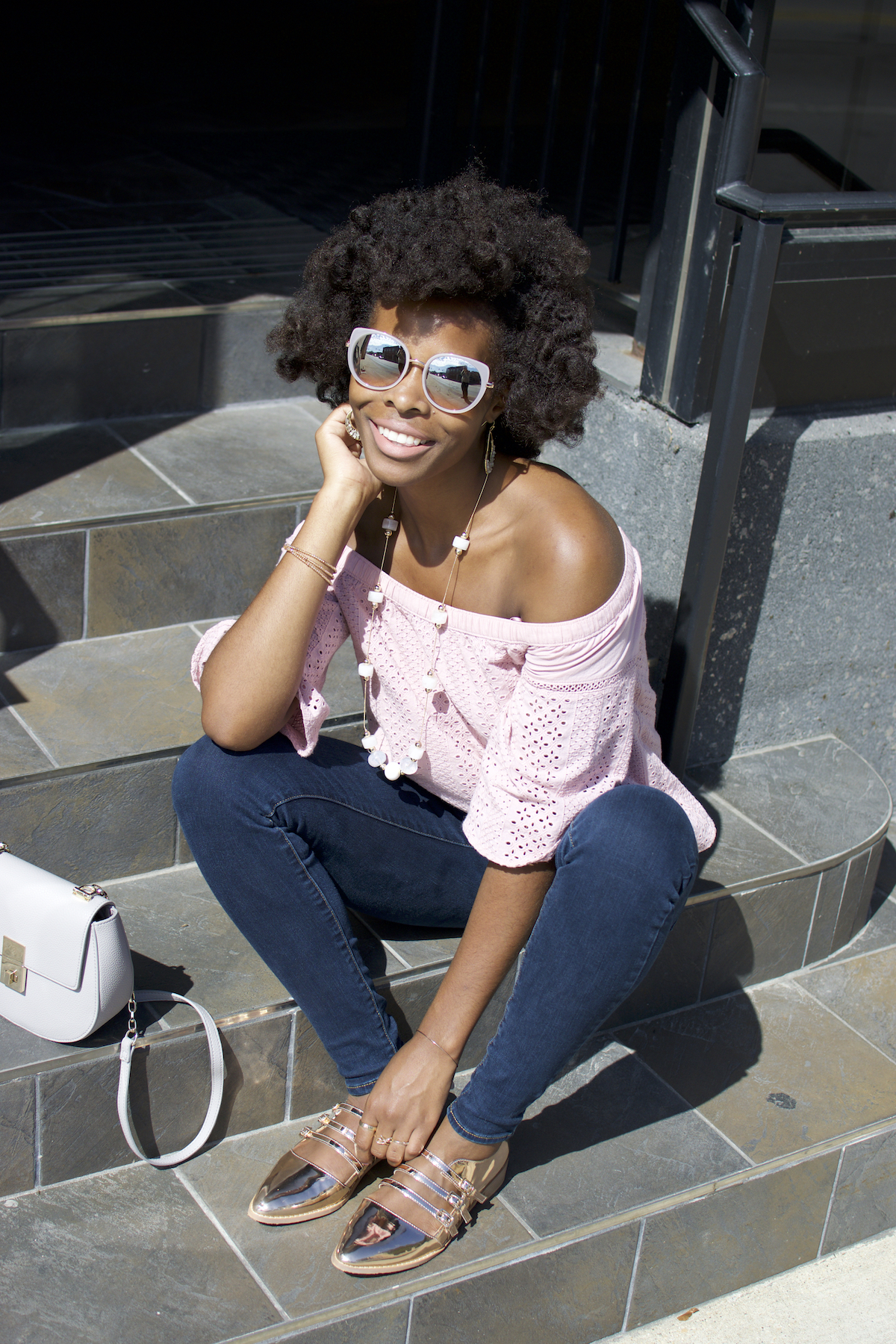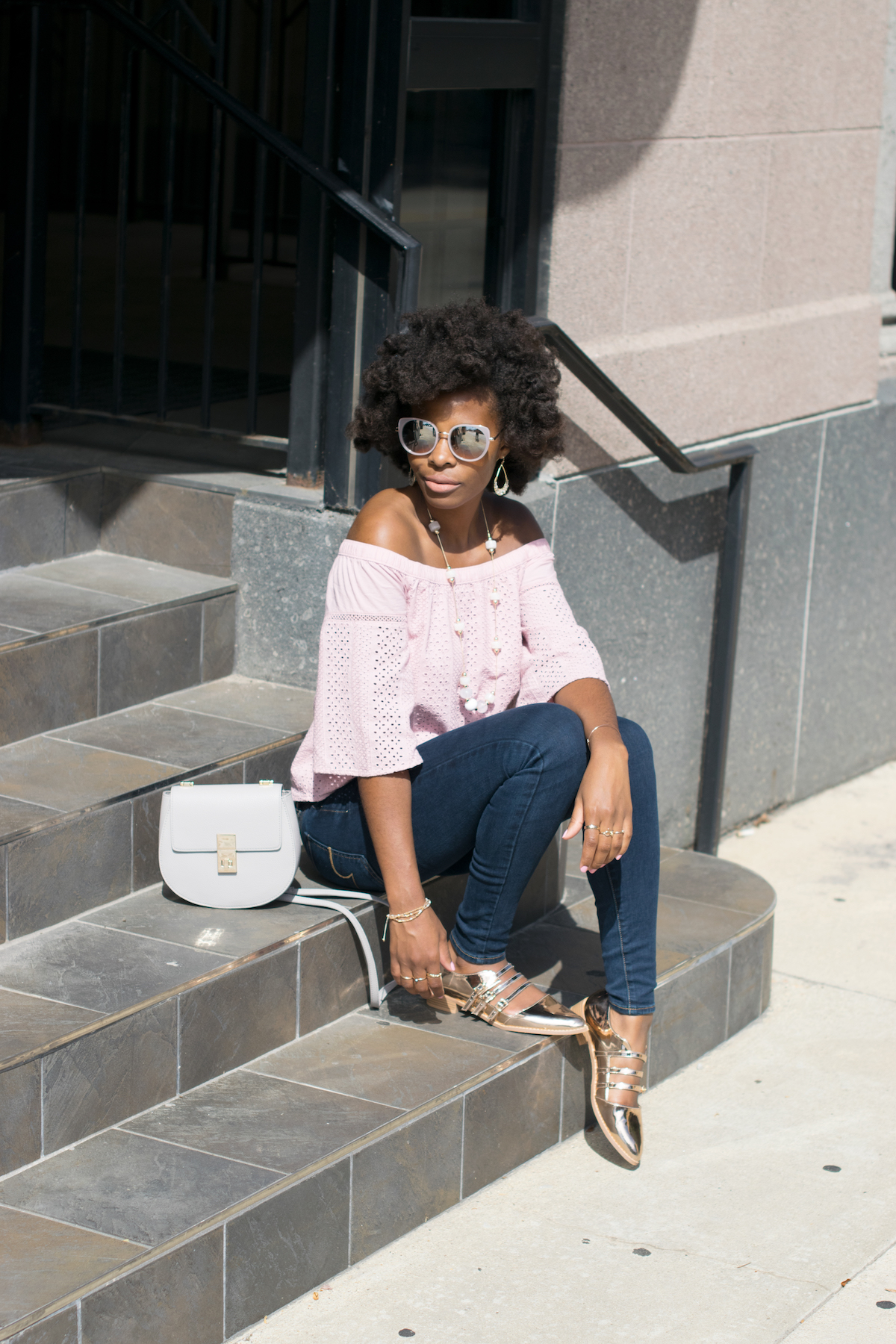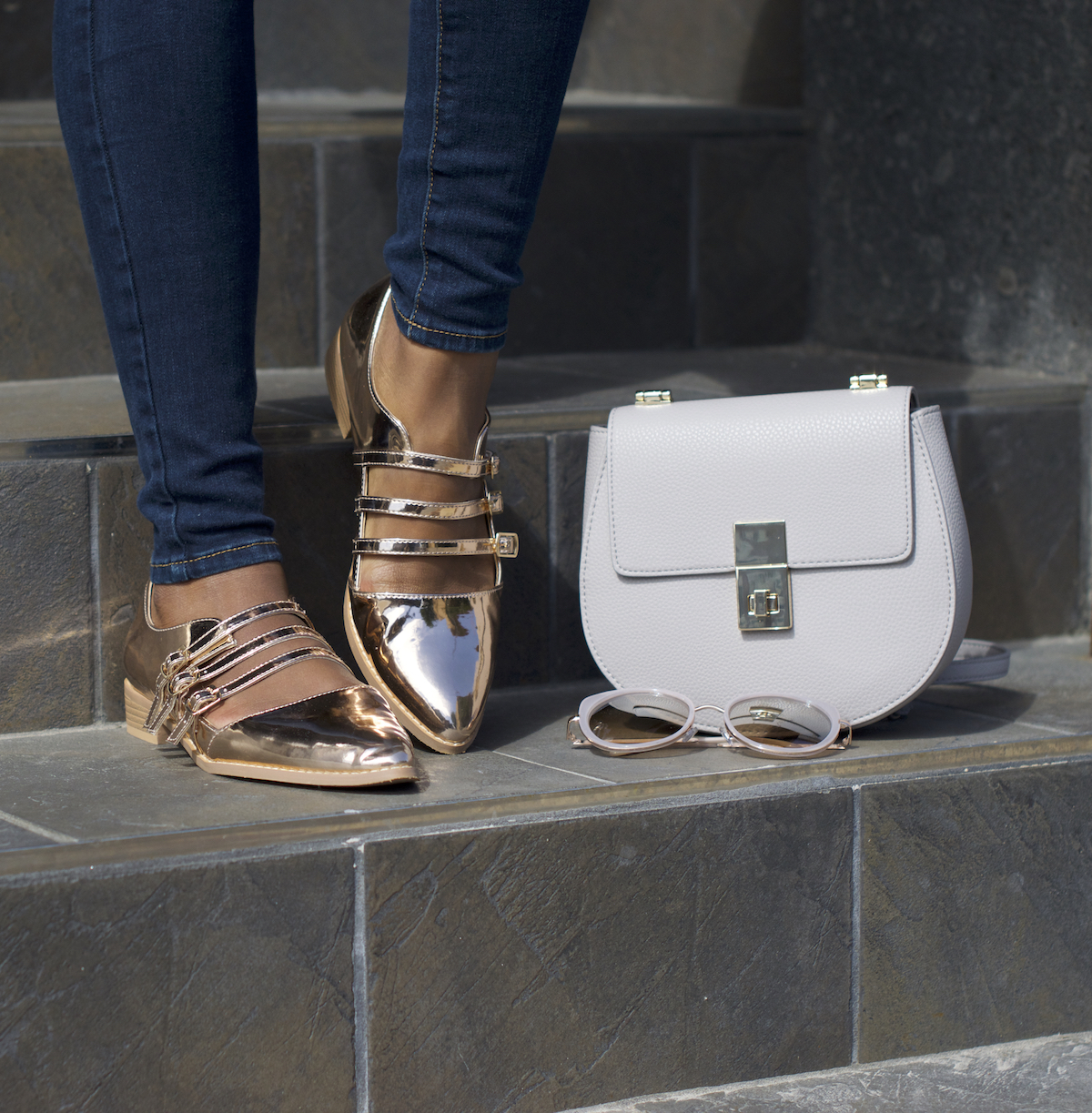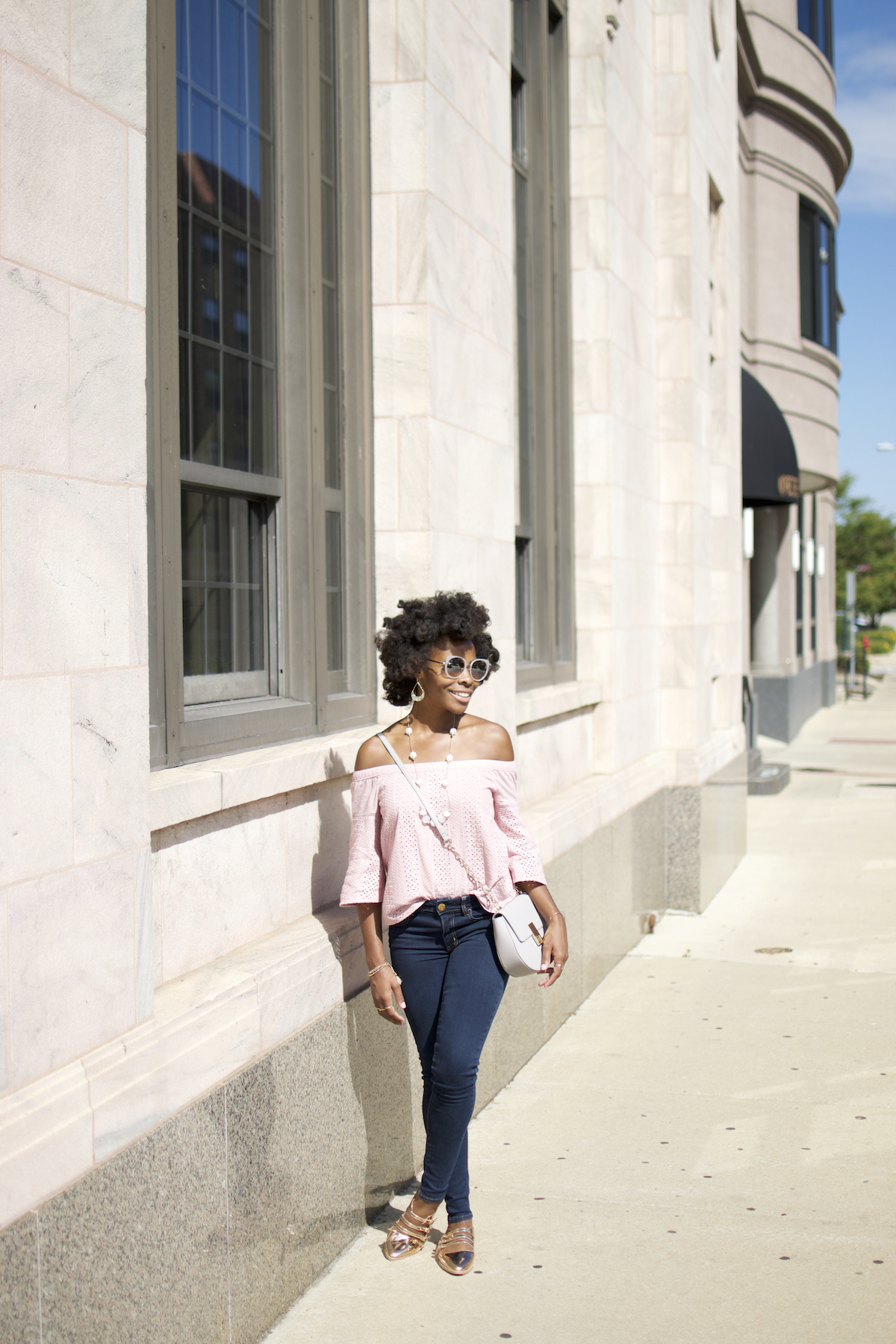 Top | Denims | Flats | Necklace c/o (similar) | Earrings | Tassel Bracelet |
Rose Gold Bracelet (c/o) | Rings (c/o) | Sunglasses (c/o) | Turnlock Crossbody
October
Hey lovelies!
It's already the middle of October, yet January seems like it wasn't too long ago. The year is flying by! I've made a lot of exciting changes in my life and taken on many more projects related to this blog and my professional growth. I'll have to share more details in a post soon, but I wanted to share this easy fall look!
I actually shared this look to my Instagram a week or so ago and these rose gold flats were a hit. I'm actually pretty obsessed with them too. They're so cute for fall (and spring, because I'll bust them out again when winter passes, l-o-l) and their slightly heeled styling make them the perfect pair for many different looks!
Ambience
As I continue my blog journey, I want to share that I will be further developing the "feel good" topic of my blog. The "feel good" aspect is all about self-care. I've shared one post about my favorite ways to use aromatherapy for self-care, and there are several ideas in that post for incorporating aromatherapy goodies, but I'll be sharing more of my favorite treat yoself tips and ideas soon! Can't wait to share more!
What goals are you crossing off of your list before the end of 2017?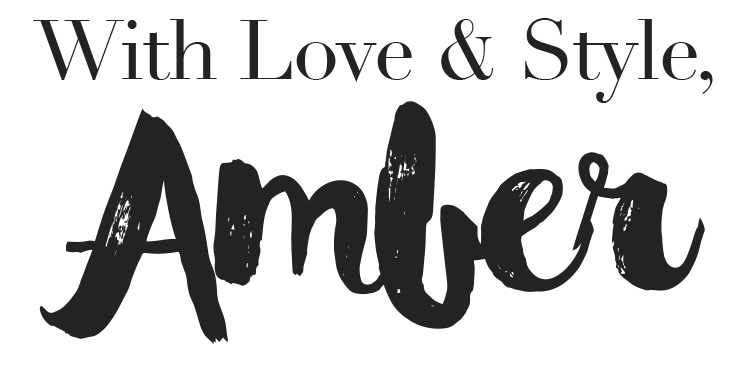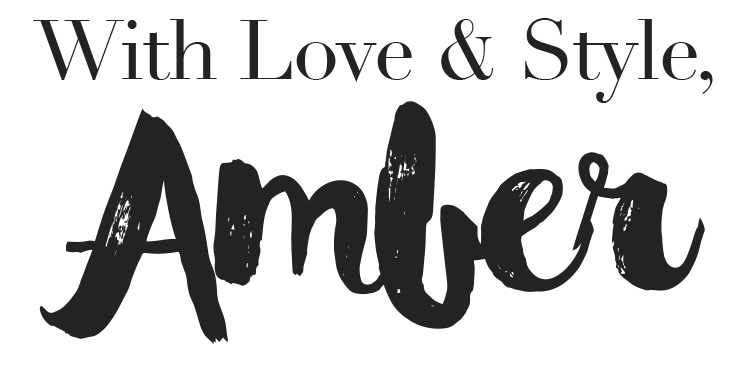 Amber is a 20s-something Chicago creative who loves writing, shopping, designing, feeling good + looking good + living good!
Click here for more about Amber.