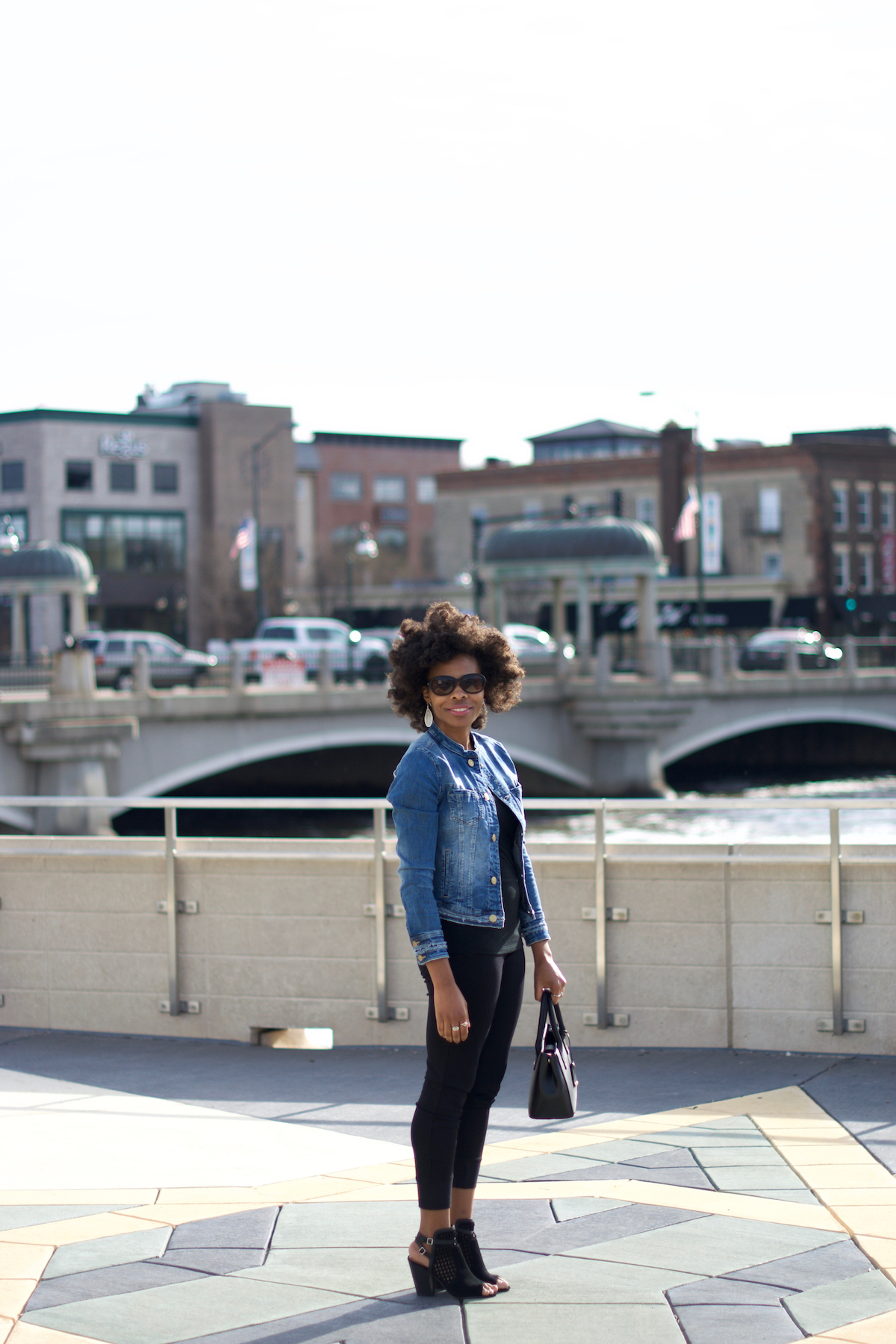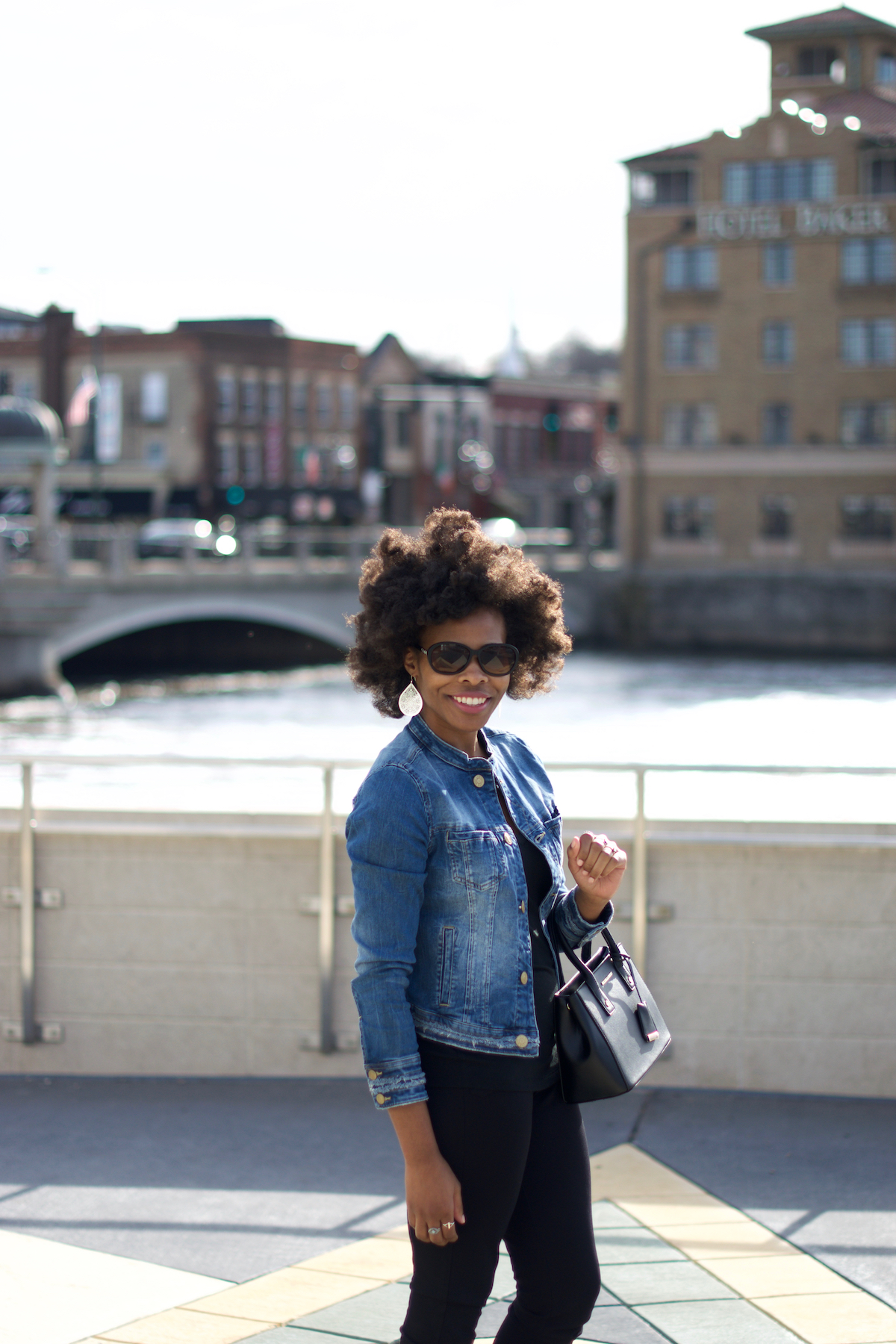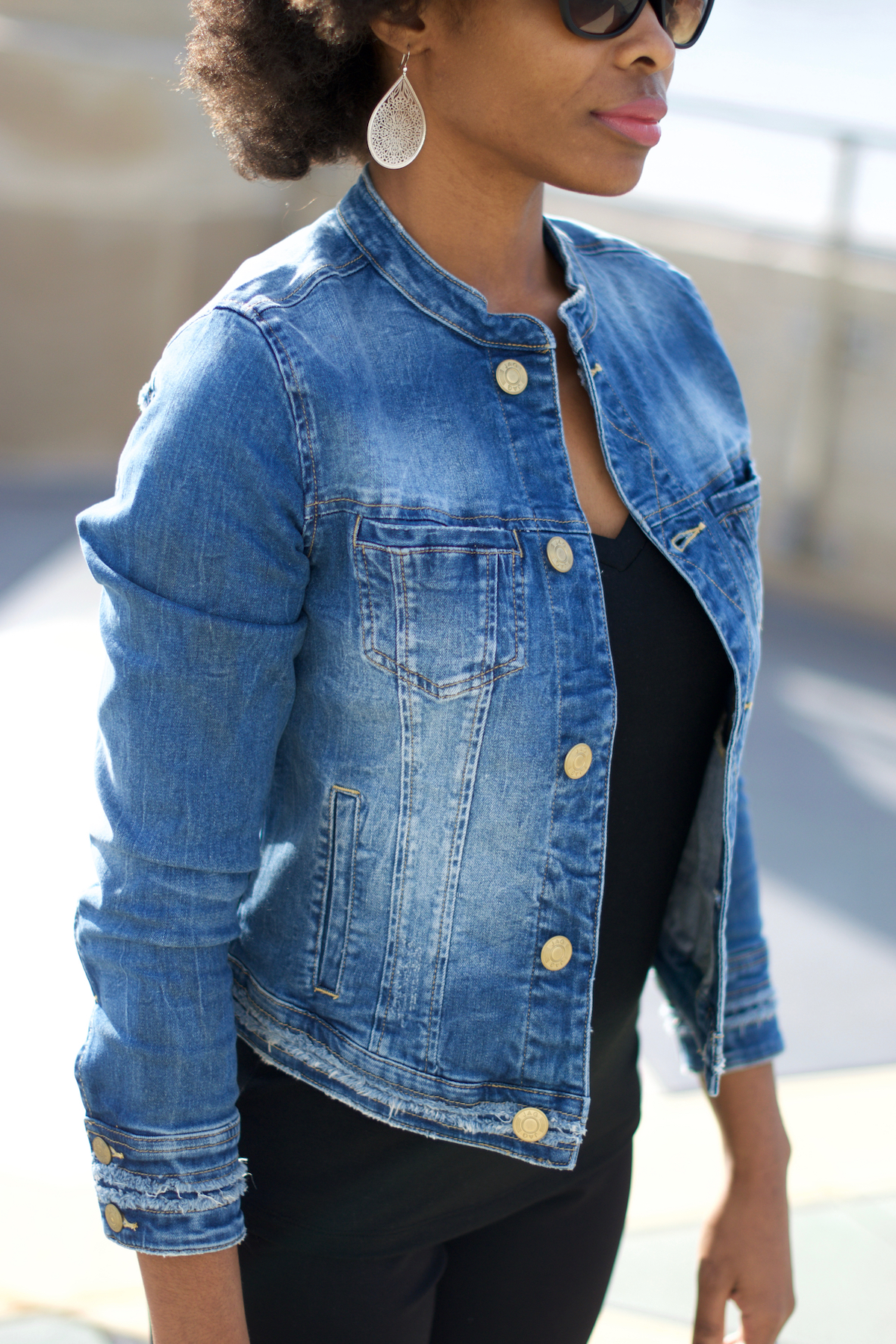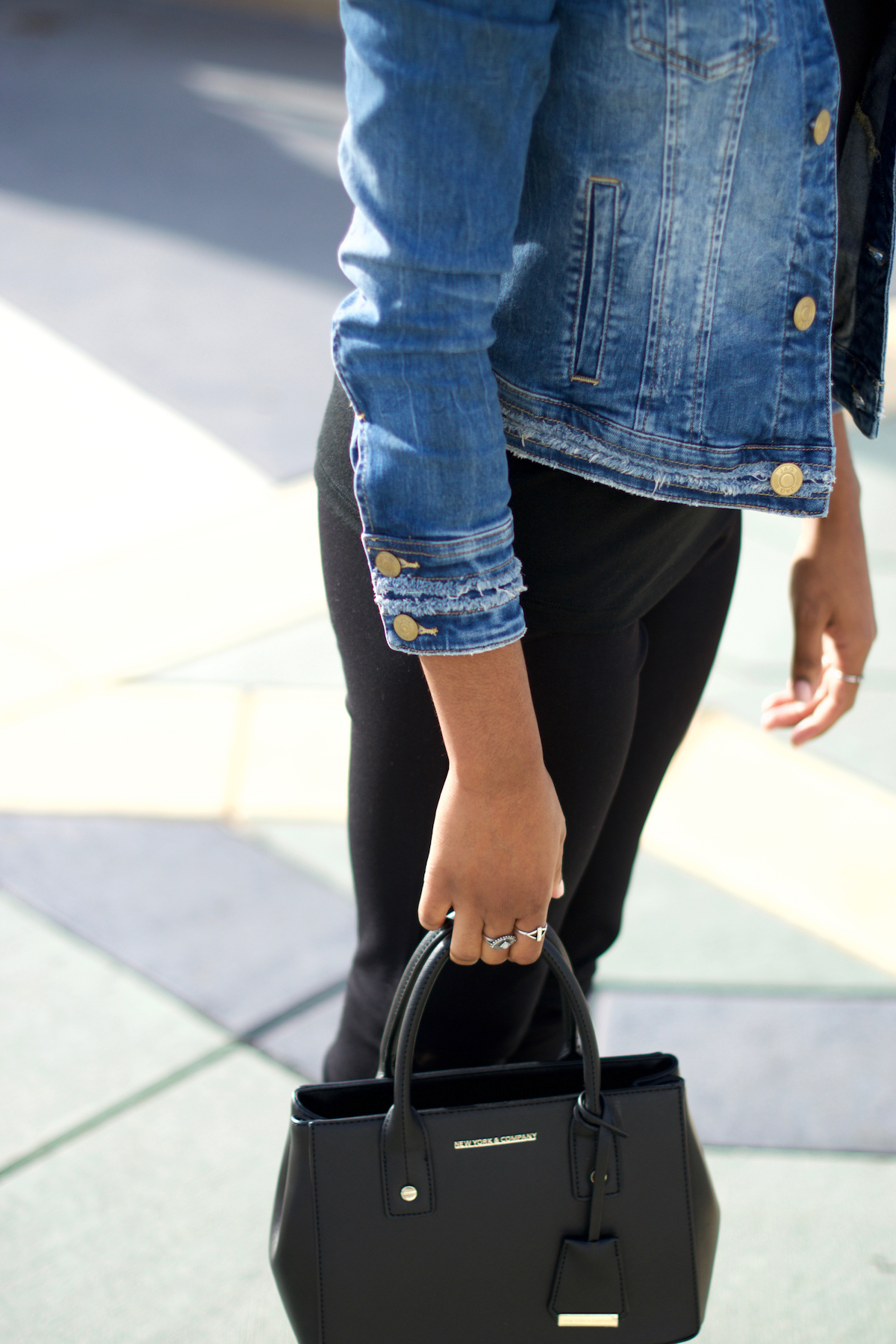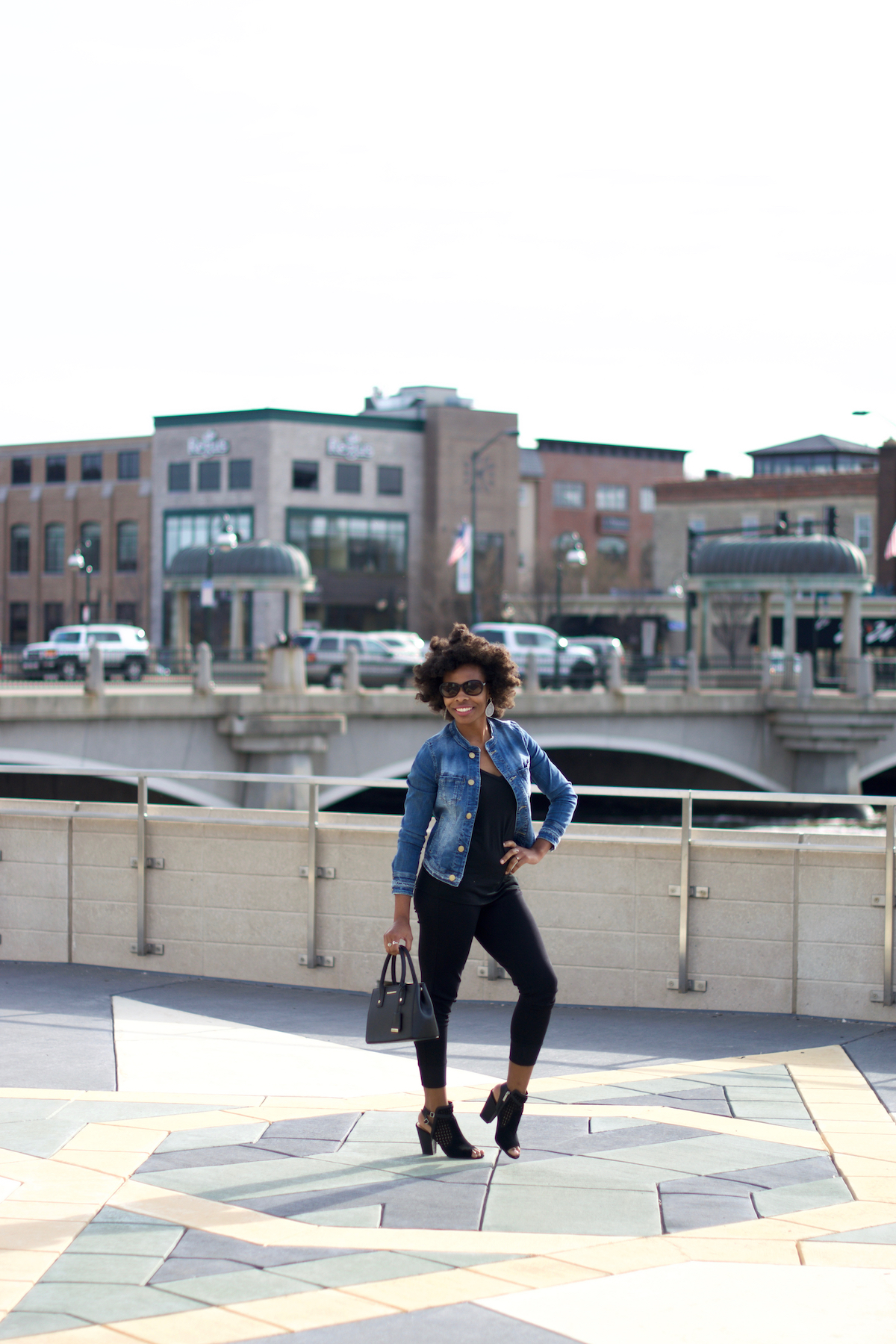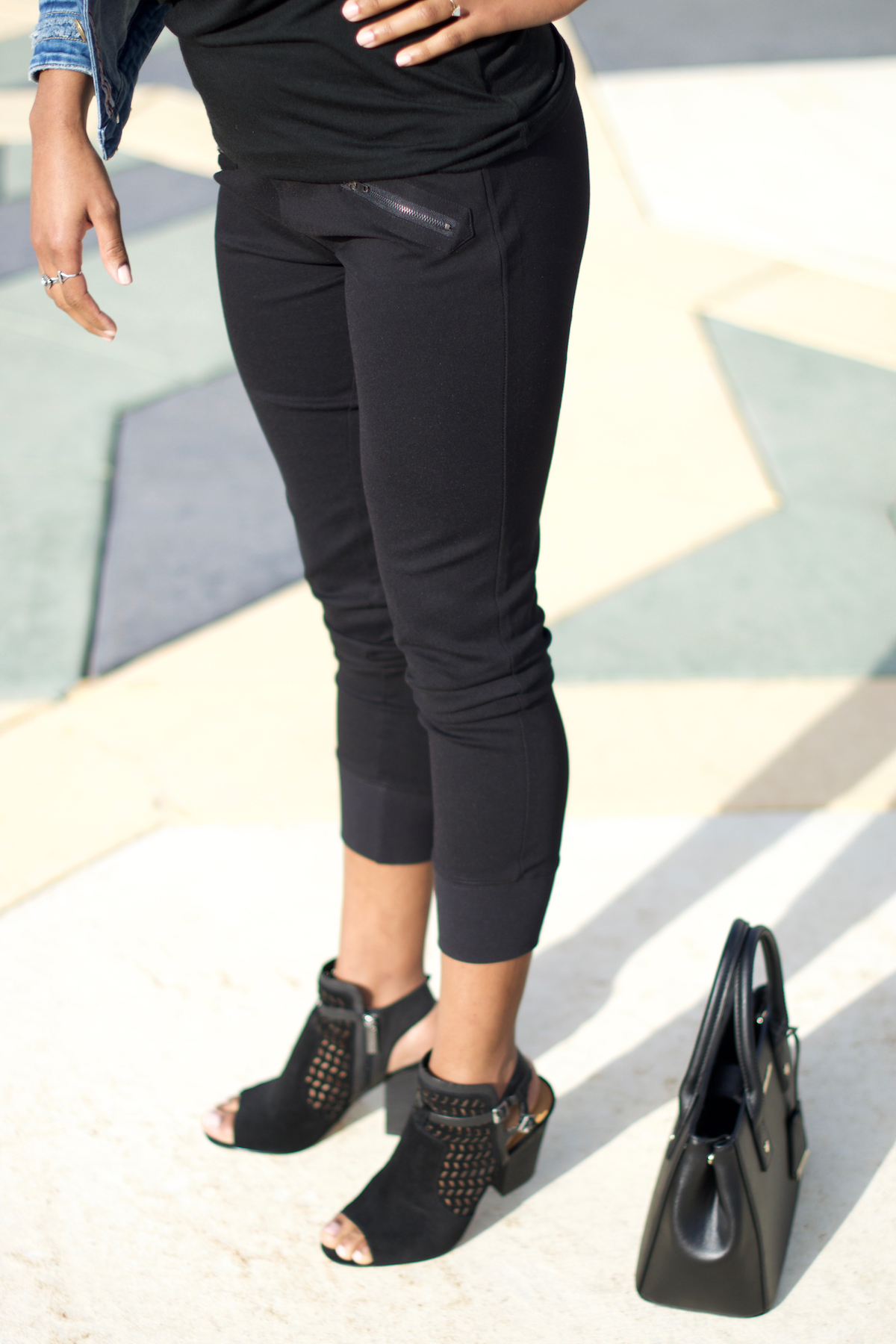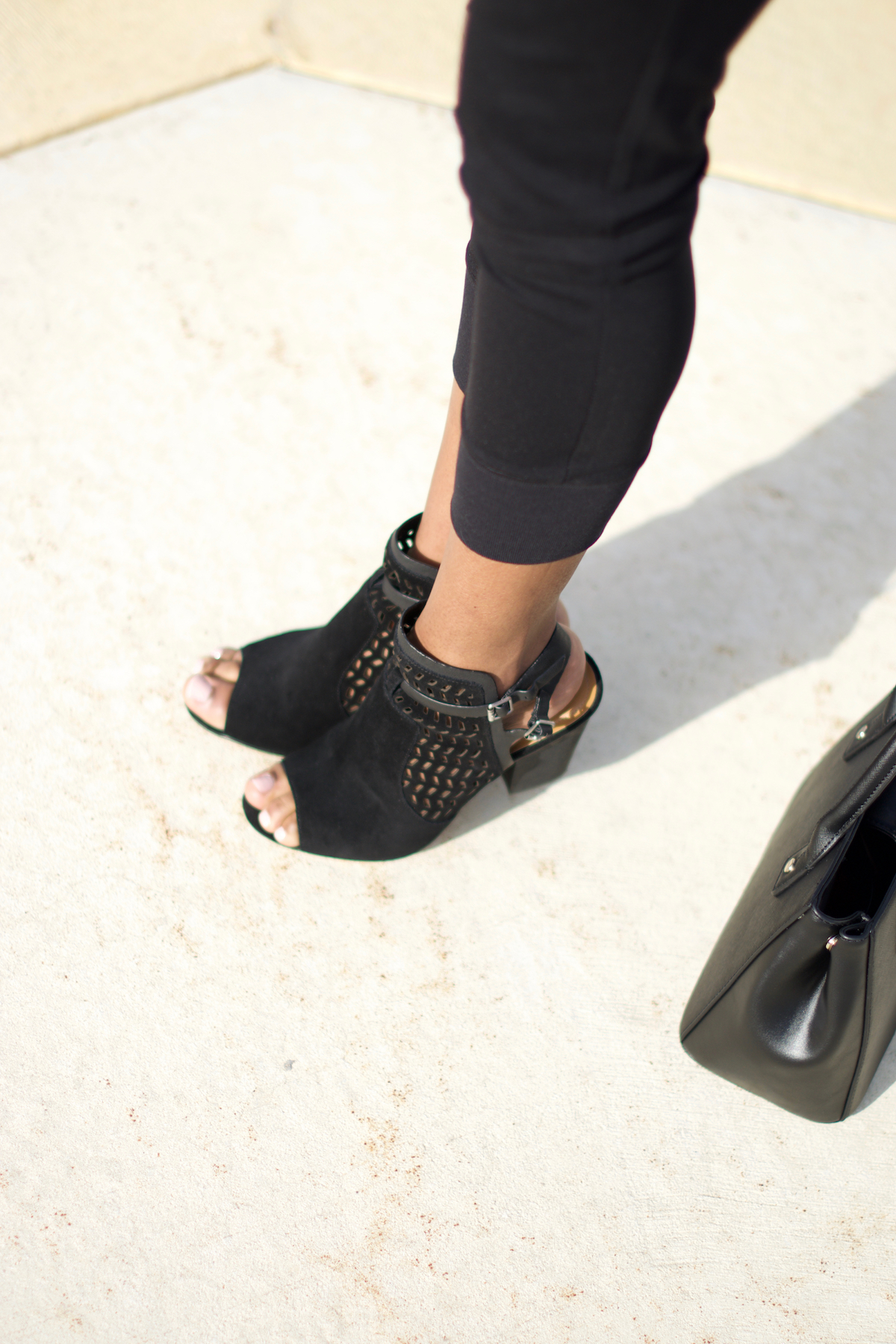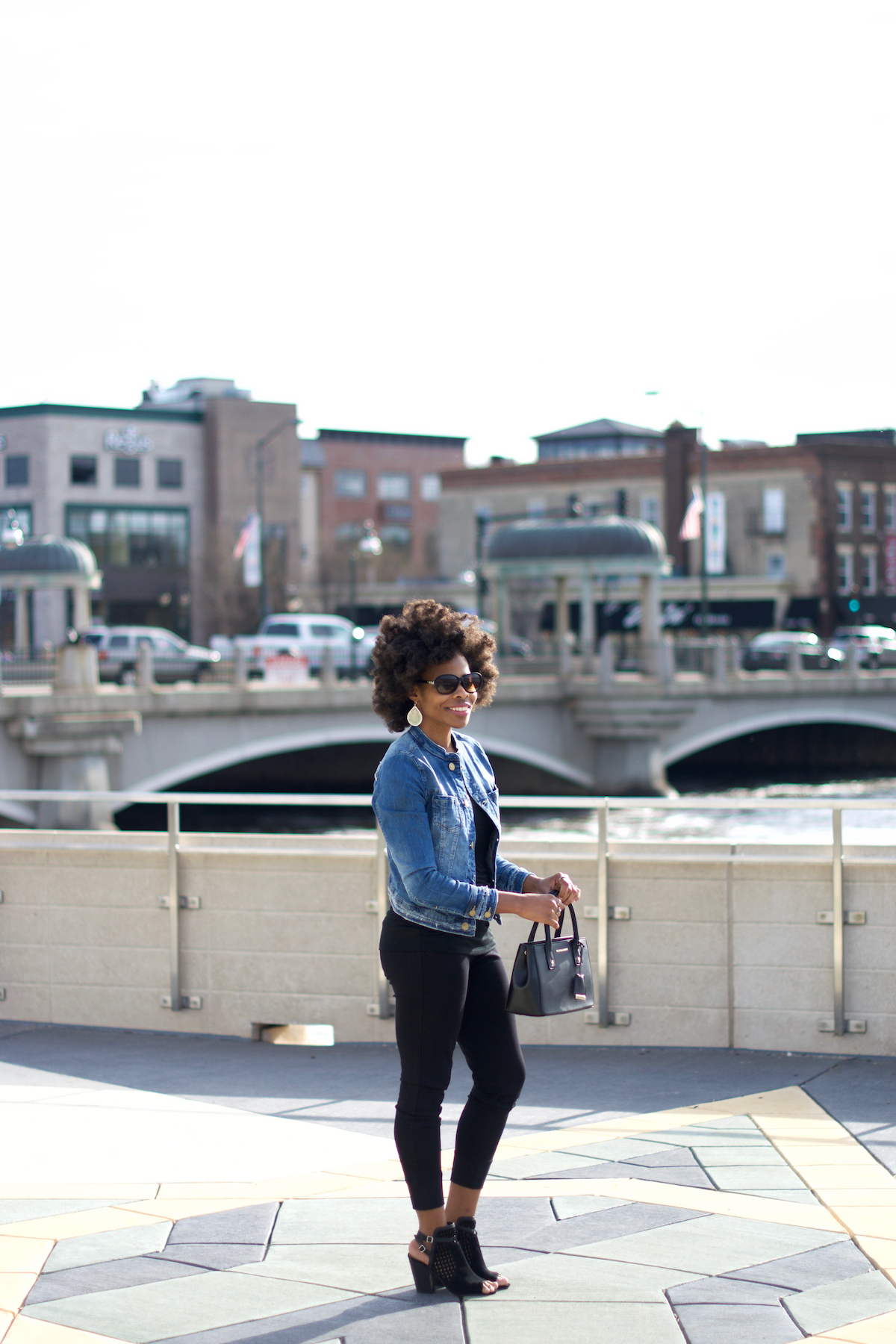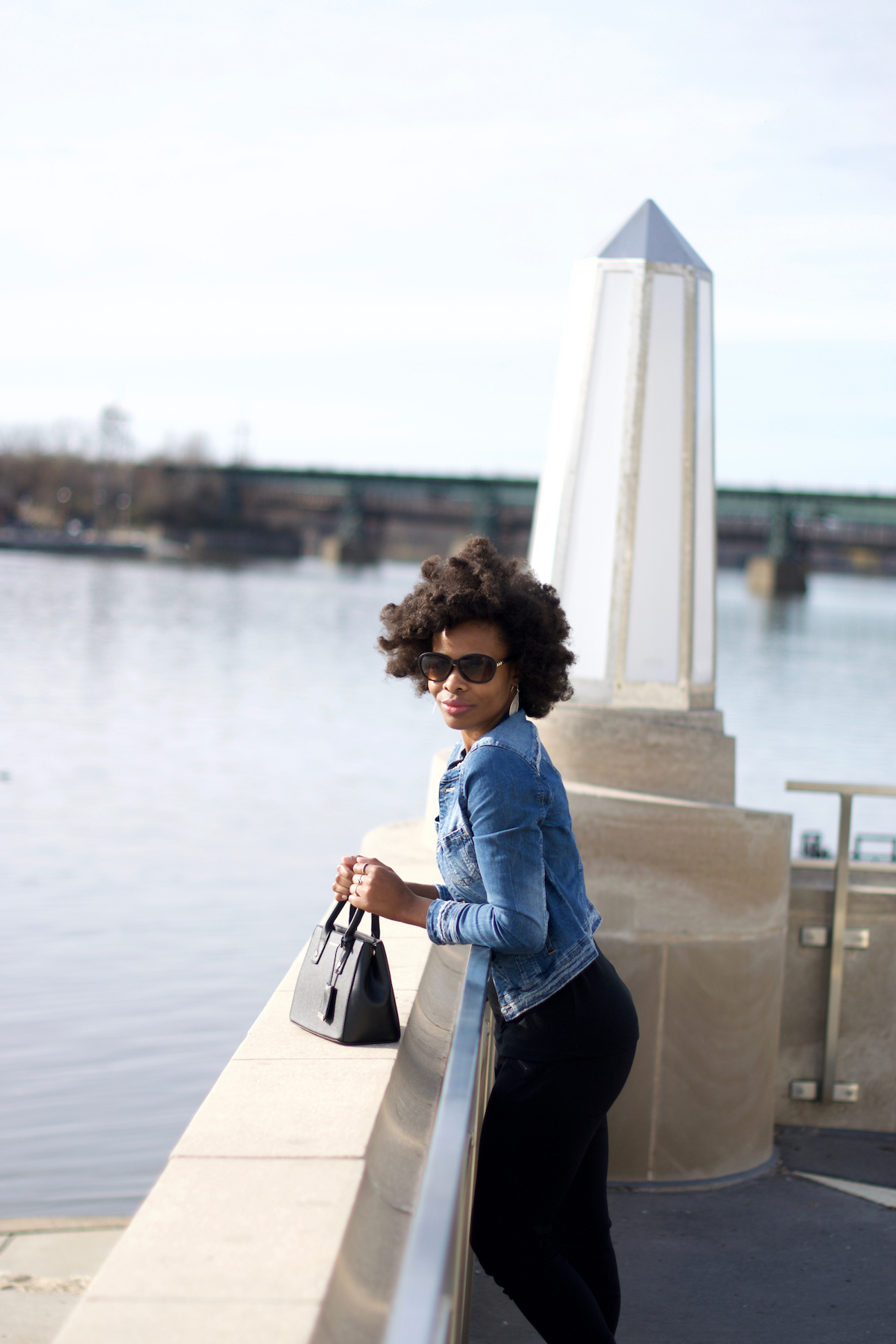 Jag Jeans: Addie Joggers c/o
Jag Jeans: Dixie Jacket c/o
Tee
Handbag
Earrings
Peep toe Booties
Lipstick: Sassy Mauve
Nail Polish: Bubble Bath
Happy Wednesday beauties!! I am thrilled this week because it's a short work week, I've launched my new blog and I'm partnering up with some fabulous bloggers and Jag Jeans to present a giveaway!
The details of the giveaway will be shared to my Instagram today at 4:00 PM CST. Be sure to follow my Instagram here to get all the info on how to win! Hint, hint: the giveaway includes a pair of jeans for a handful of lucky winners!
This giveaway is brought to you by Jag Jeans, the sponsor of this post, and a special thanks to the following bloggers who are participating in this giveaway (head over to their blogs and check out their latest posts!):
Megan from Sweet Sauce Blog
McKenna from The Modern Mosaic
Melissa from Yummo Mummo
With Love & Style,
♥ Amber Monique Shannon
St. Charles, IL
Thanks to  Jag Jeans for sponsoring this post!