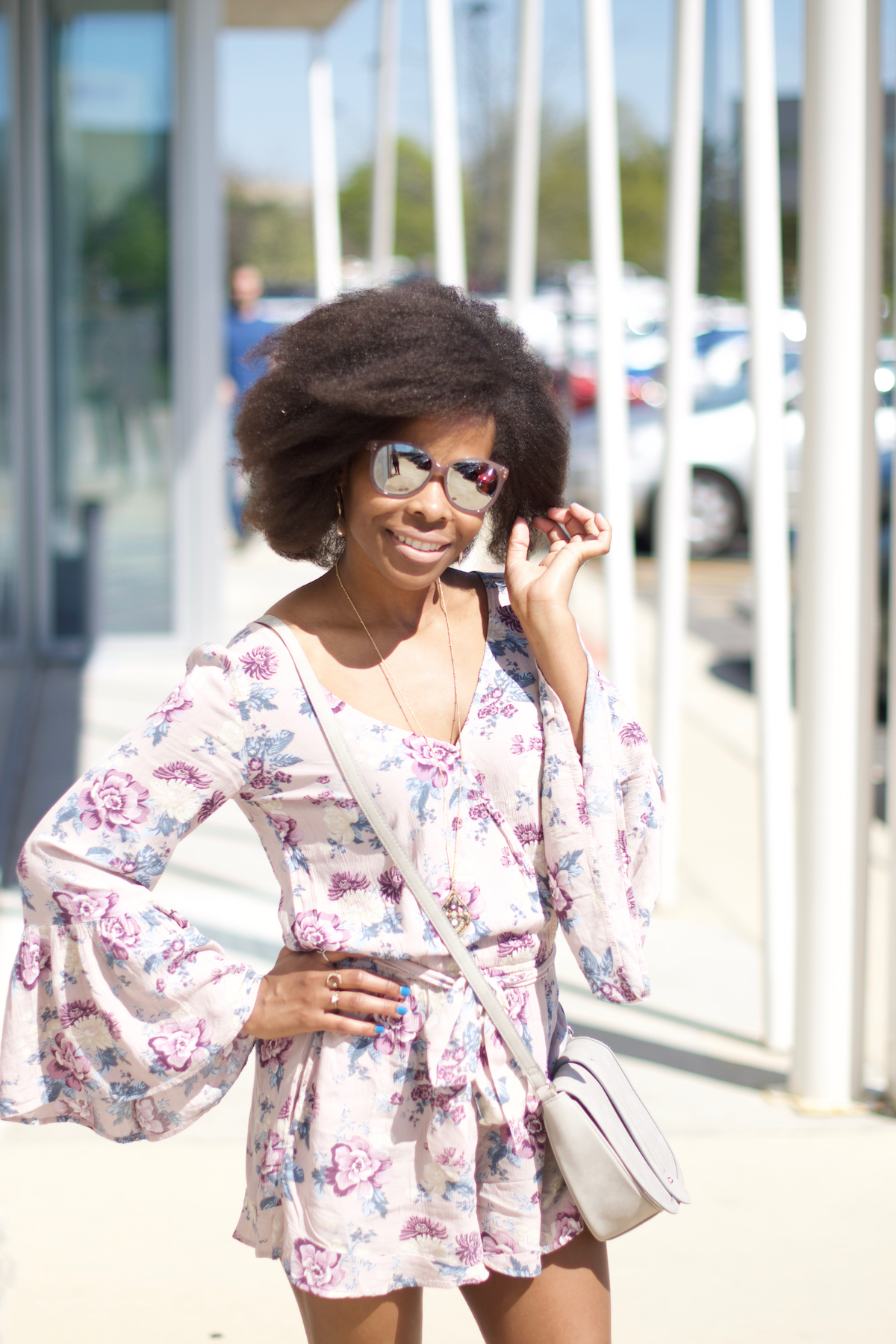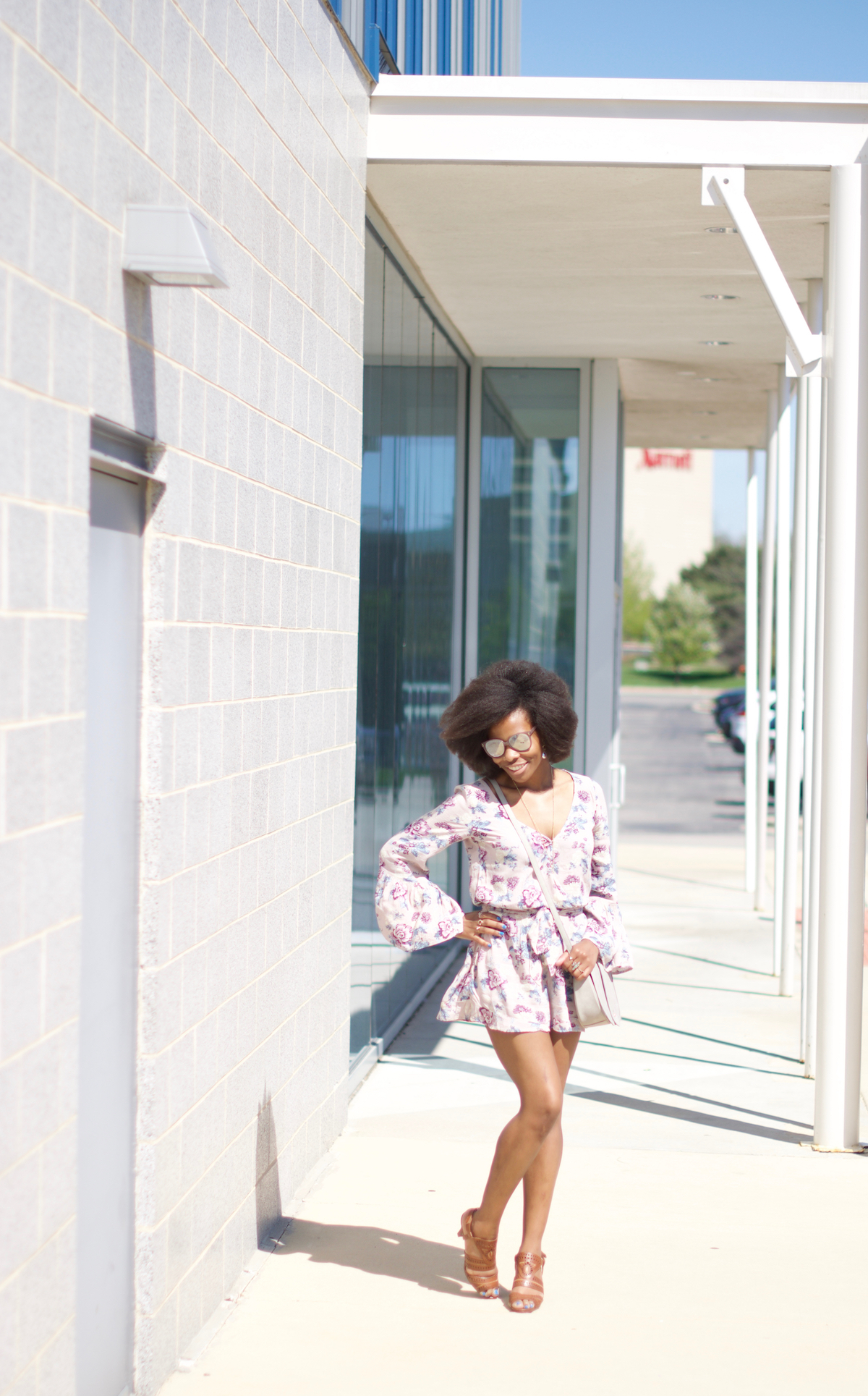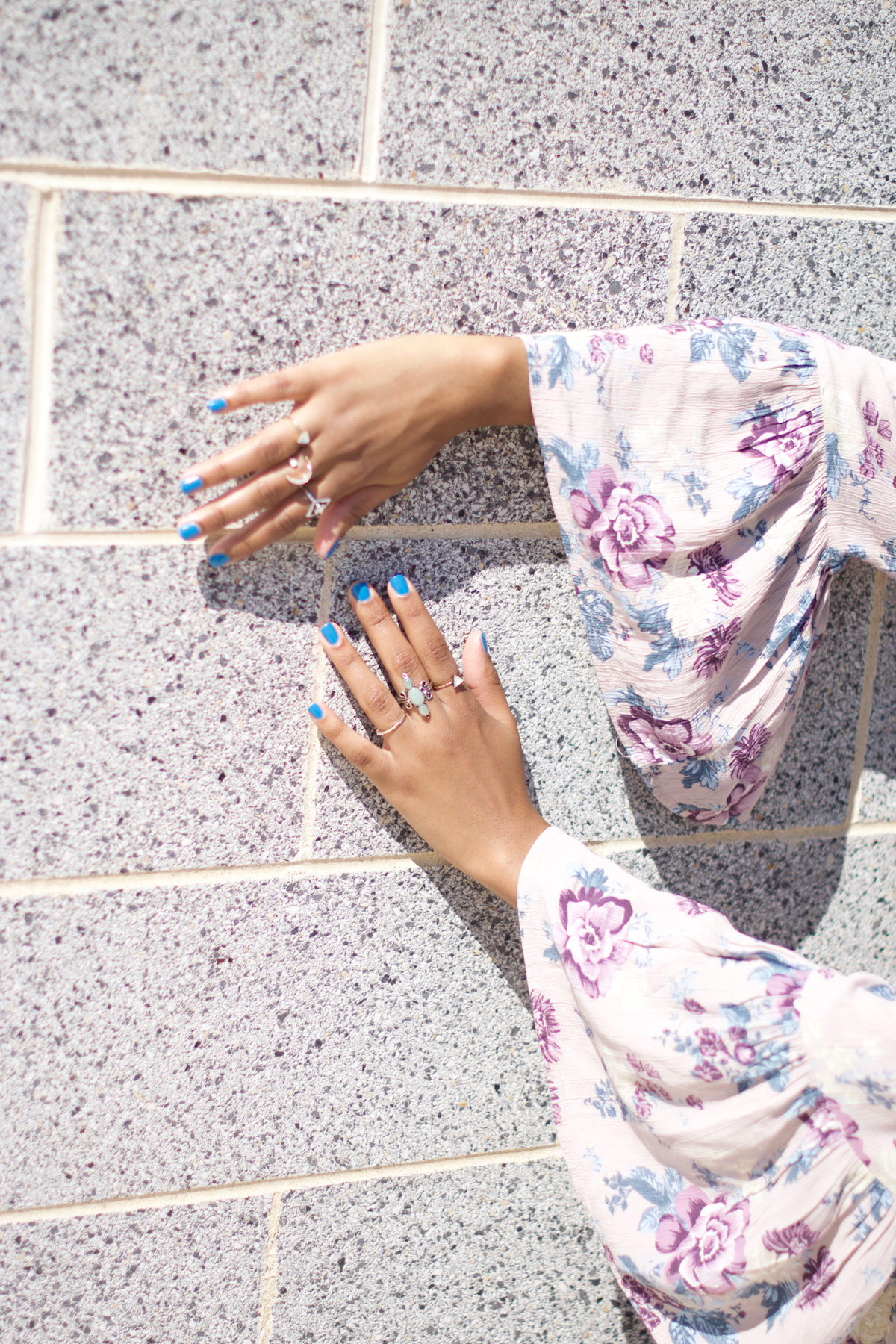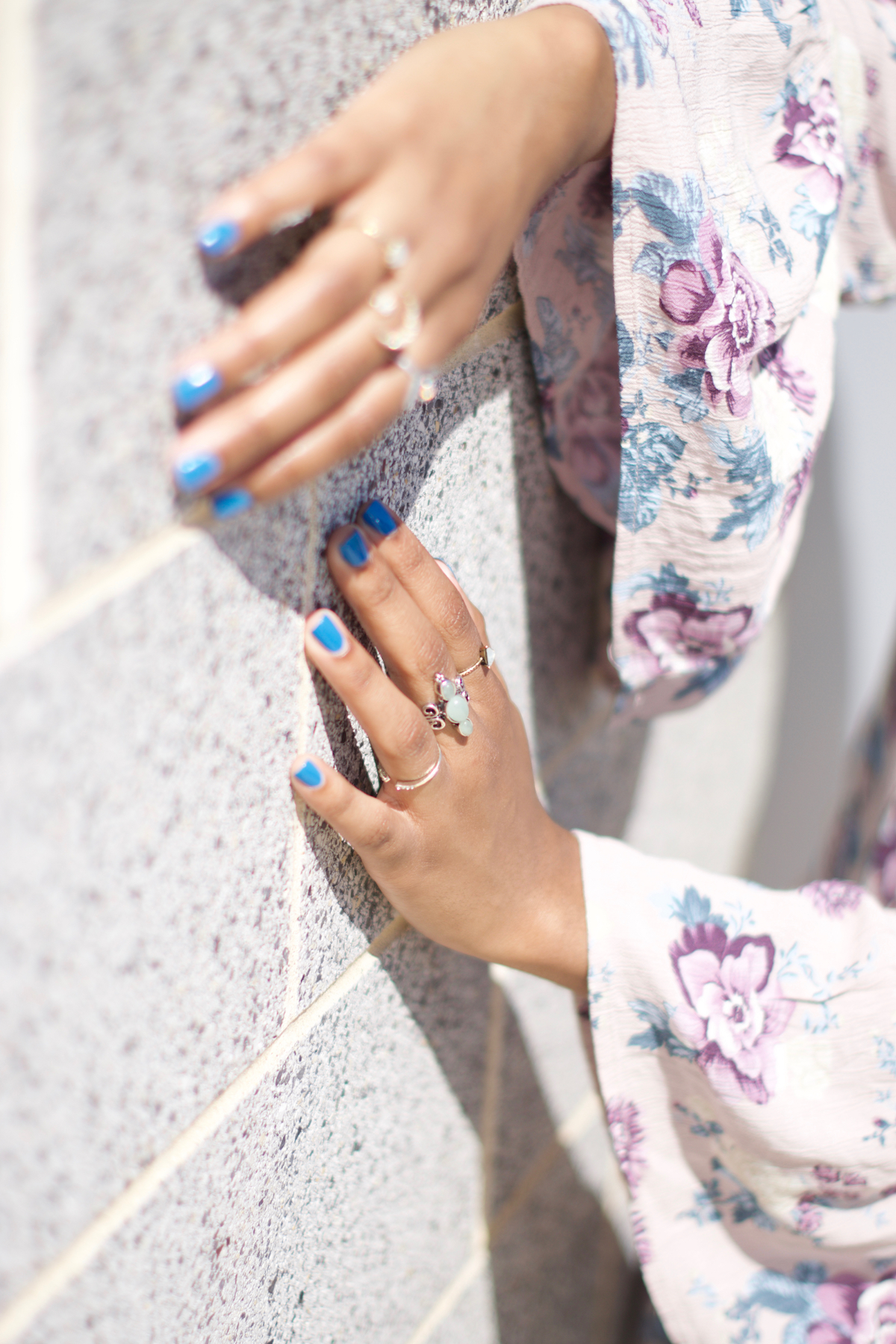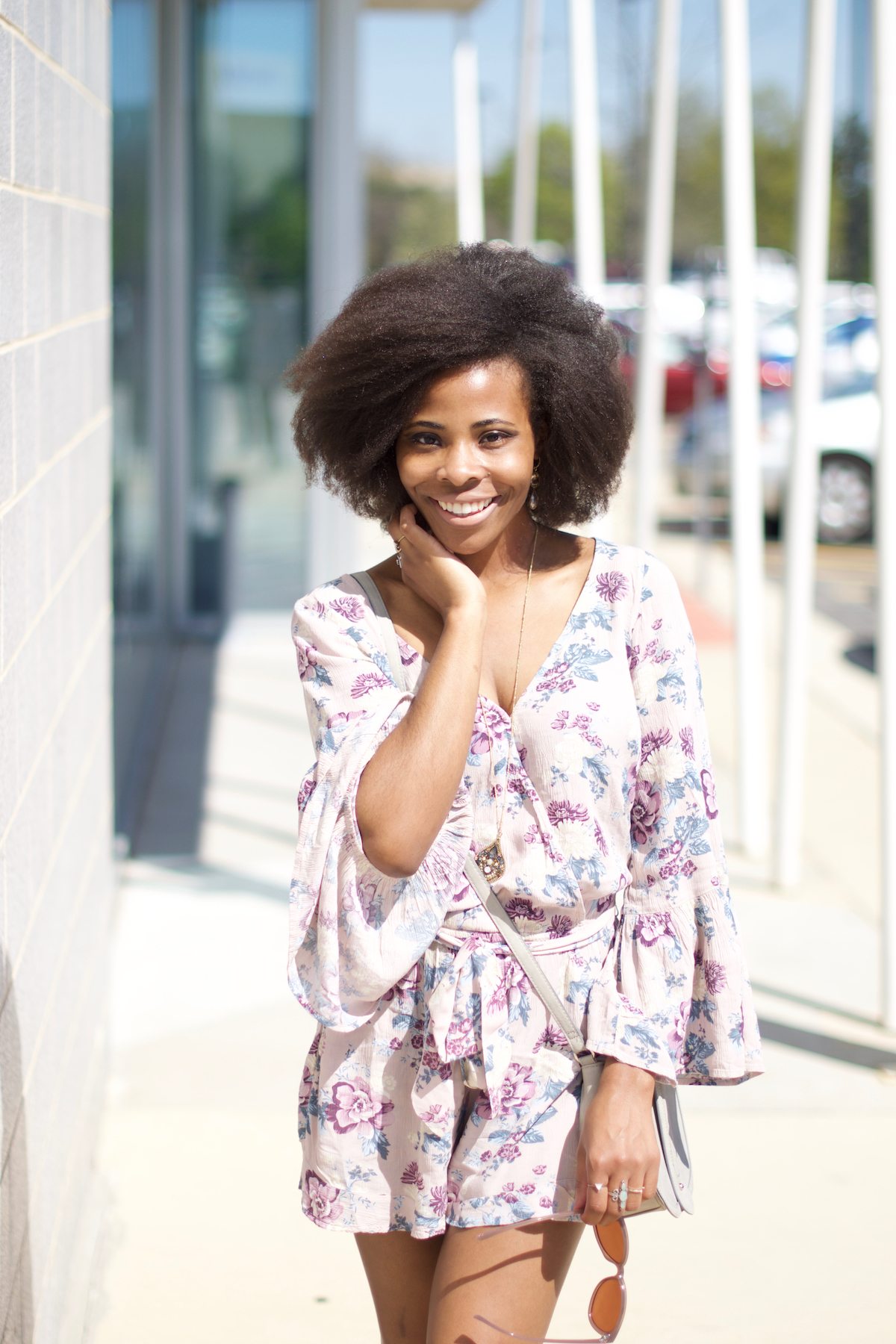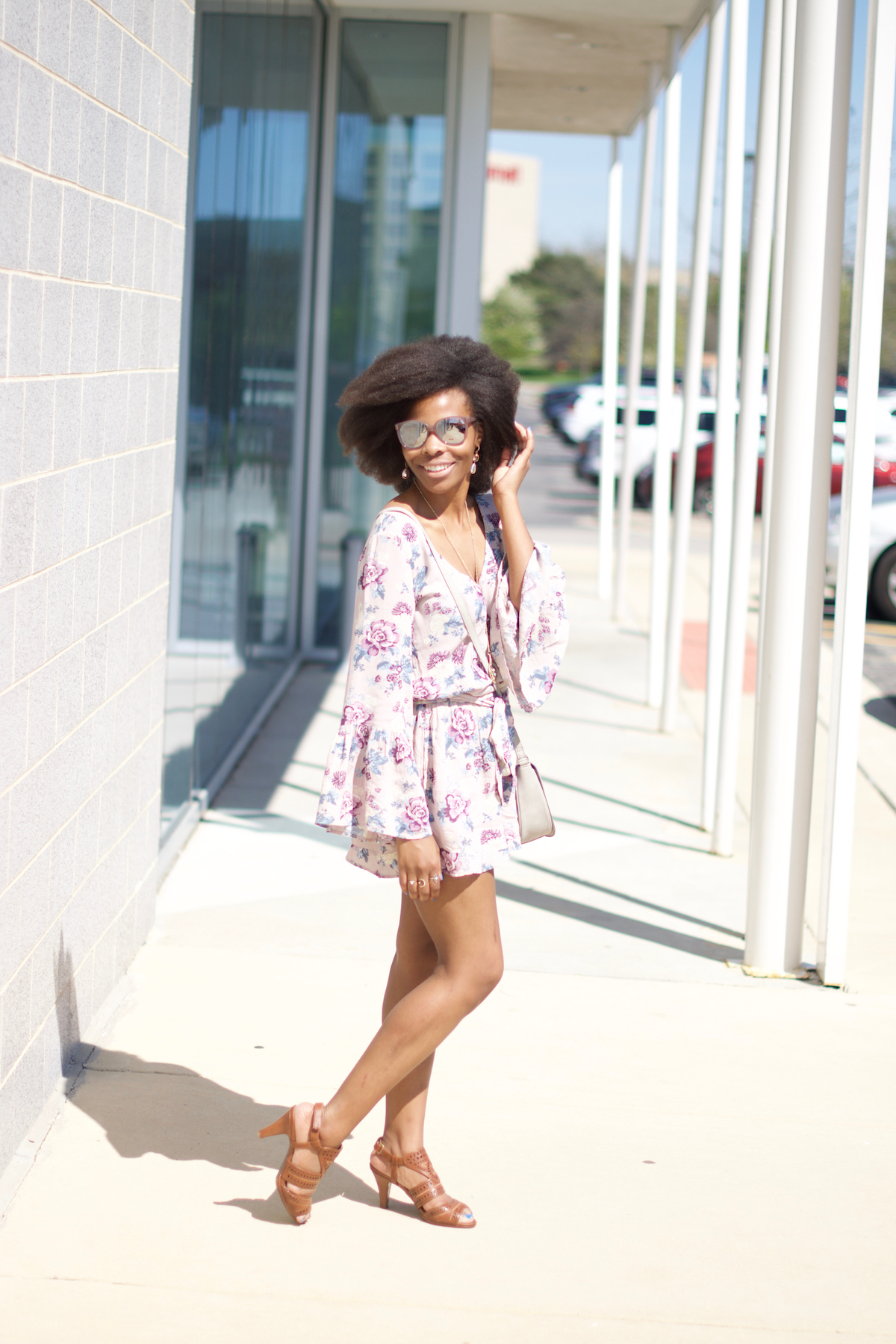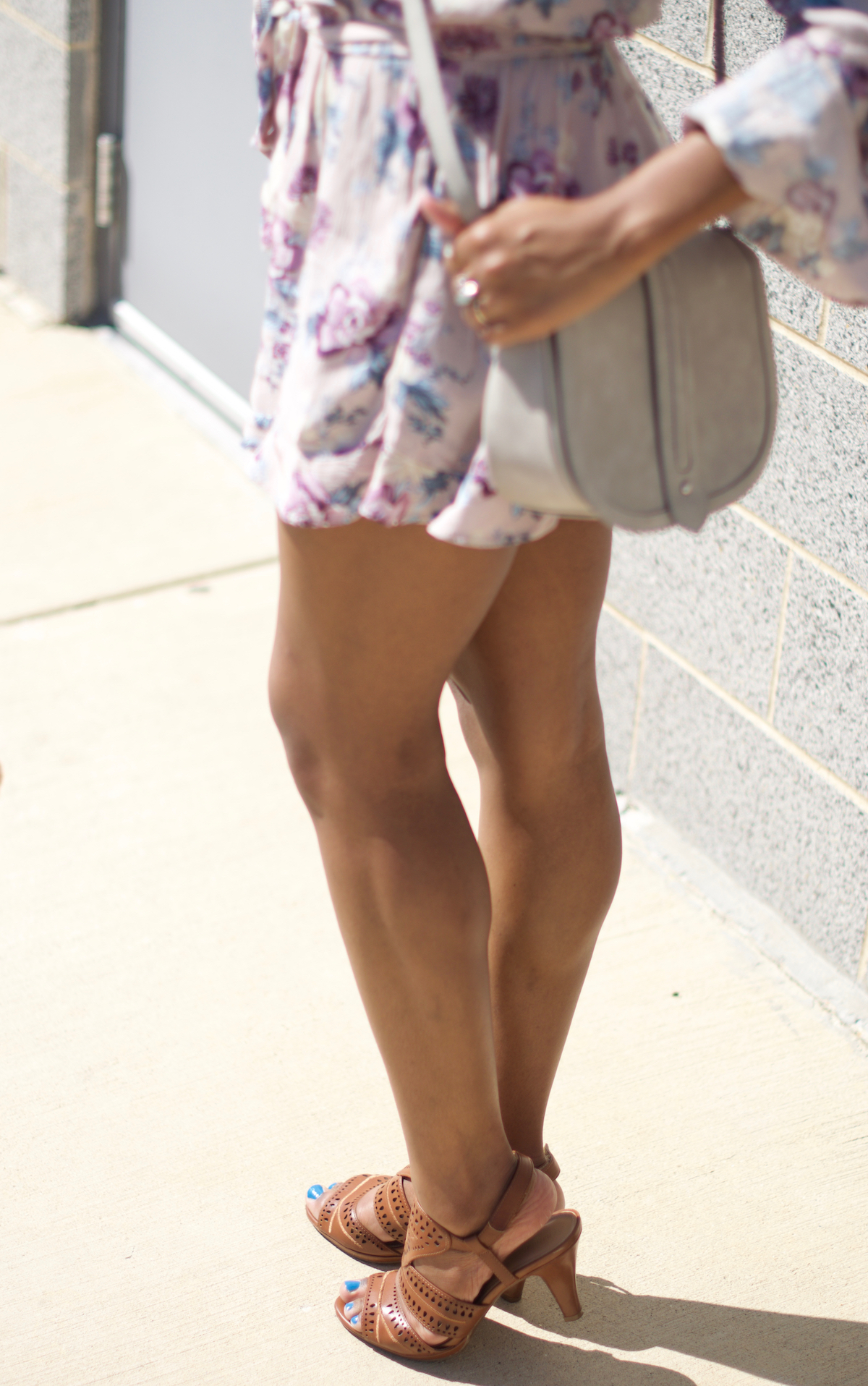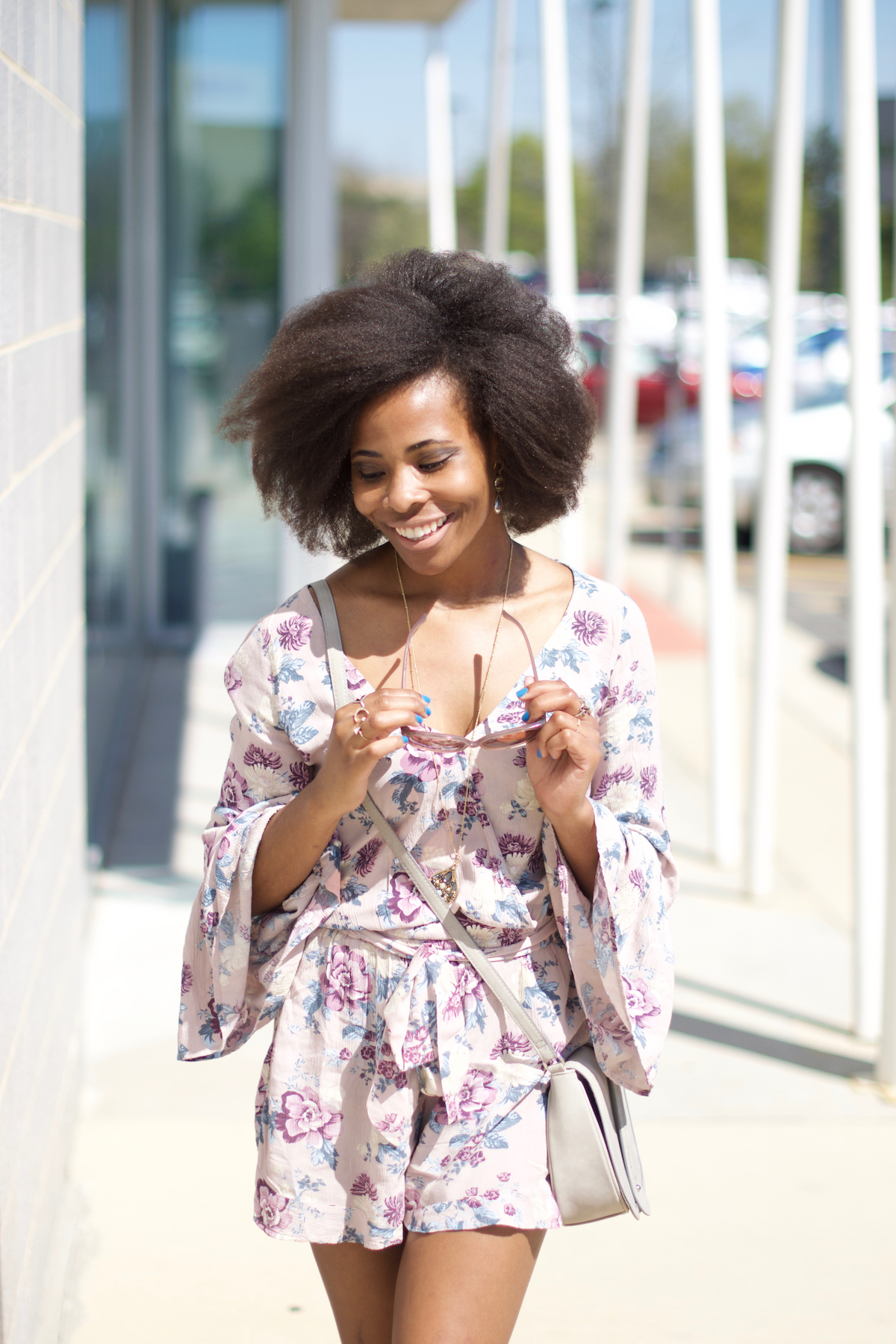 Romper
Shoes (old, similar)
Necklace
Earrings
Sunglasses
Saddle Bag
Nail polish – OPI: Wild Blue Yonder
Lipstick – Lancome: Nothing to Wear
This is a look I wore over the weekend to celebrate David's 26th! This blush pink floral print bell-sleeve romper is quickly becoming my favorite romper of the season! It's so airy, feminine and boho.
With Love & Style,
♥ Amber Monique Shannon
St. Charles, IL