A smile is the best accessory
Those are the truest of words. I've always liked my smile. Growing up, I never needed braces. Though, for several months, I wore dental spacers on the bottom row of two of my teeth when I was middle school age, and that was the extent of my orthodontic correction as a child. Entering my twenties, I still thought the arrangement of my teeth was great. I've always received compliments on my "amazing" smile. But as my twenties progressed, my teeth began their dance.
The bottom row of my teeth began crowding. The discomfort was minor, but I occasionally felt tightness and tingling as the crowding progressed. In the upper row of my teeth, some shifting around has caused some small gaps near my canine teeth. All of these changes took several years, and I didn't really start thinking about them until recently.
The movement is minor and is barely noticeable to even those who are the closest to me. But we all have our insecurities and the movement of my teeth is obvious to me, and my smile is slightly crooked. I am that type who believes that there is always room for improvement. So when I had the opportunity to collaborate with Smile Direct Club, I was elated.
A smile is the best accessory. #whatmakesmesmile
Click To Tweet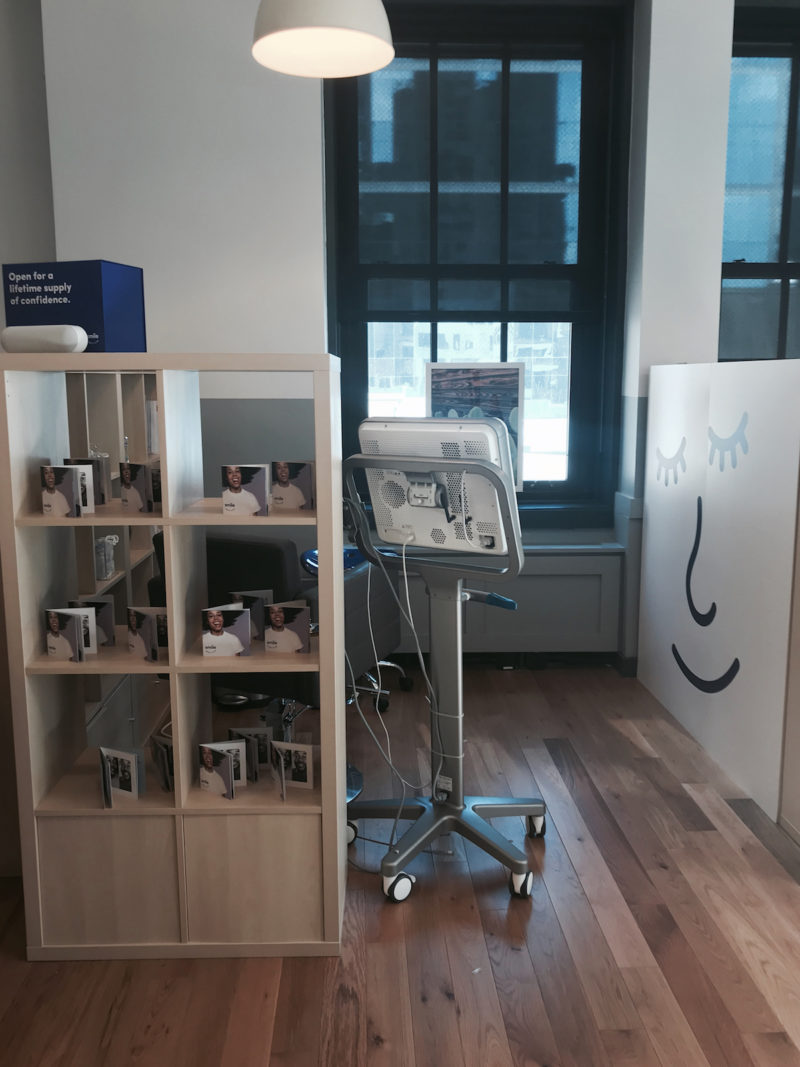 At the Smile Shop in the Chicago Loop
After my 3D Scan at the Smile Shop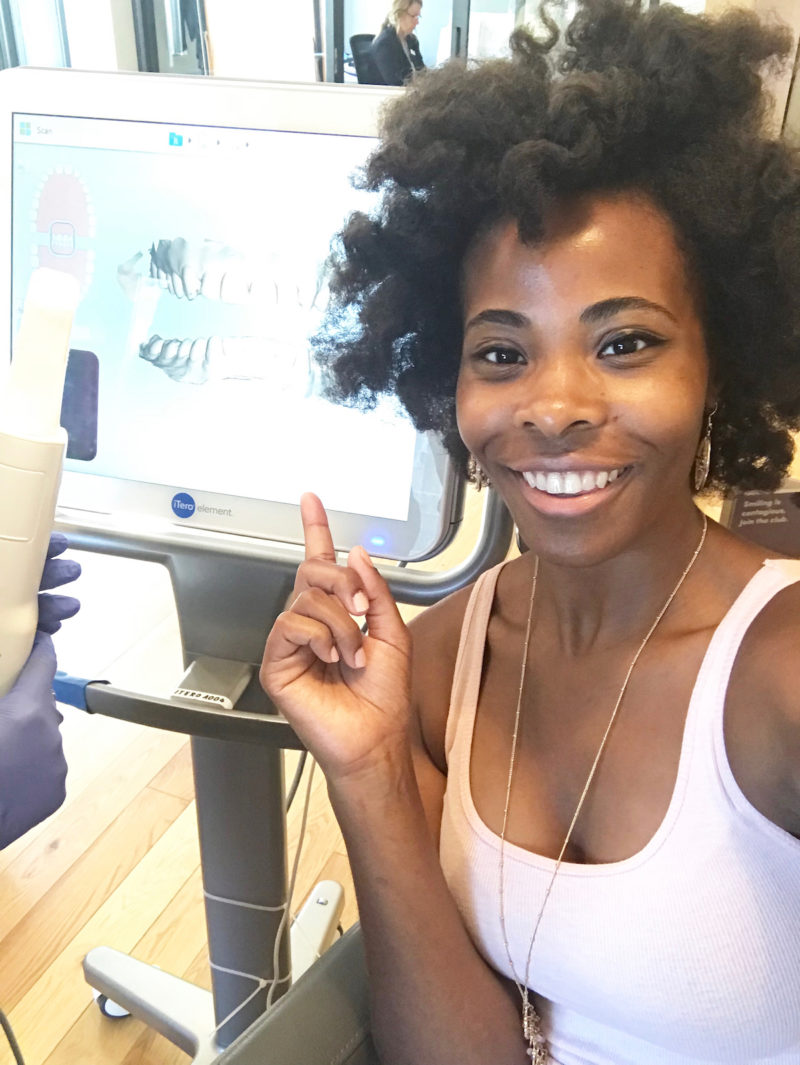 After my 3D scan at the Smile Shop and excited for the next steps!
Smile Direct Club
Smile Direct Club is an orthodontics company that makes it easy to craft the perfect smile by wearing invisible aligners.
Step 1. Make an Impression
Contact Smile Direct Club and they'll give you a couple of options to make an impression of your teeth. They can send out an at-home impression kit (no dentist visit necessary, woo!) and you can make the impression at home. Or, you can visit one of their SmileShops where a 3D scan of your teeth is performed. I live in the Chicago 'burbs but it was very simple to hop in my car and drive into the city to visit one of their SmileShops. There, I had the 3D scan done and the image of my teeth was cool to see.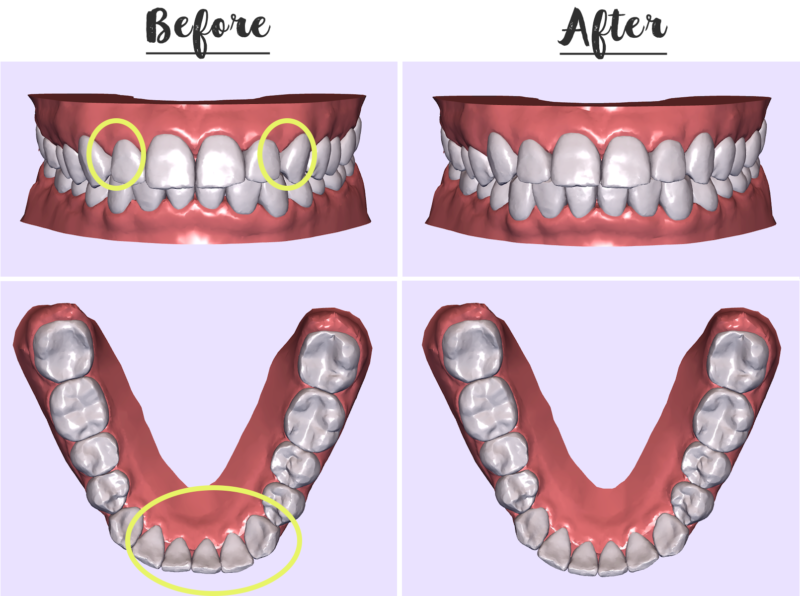 Graphics of my smile BEFORE the aligners (you can see the gaps on top and the crowding at the bottom) and AFTER!
Step 2. The Treatment
Once your impression is created (either at home or by visiting the SmileShop), a dentist reviews the impression and your treatment plan is created. Smile Direct Club sends out and email showing how your smile will transform from start to finish. It's incredible! Once the invisible aligners are ordered and sent out, treatment begins. I'll wear my aligners for 4 months (so I'll do a follow up post at the beginning of February!) until my smile is perfected. The invisible aligners are a thin, lightweight plastic and easy to get used to. I'm coming up on my third week of wearing them and I've already noticed improvements. If you follow me on Instagram and check out my Instastory, I've been sharing about my experience with Smile Direct Club Invisible Aligners, so be sure to follow along!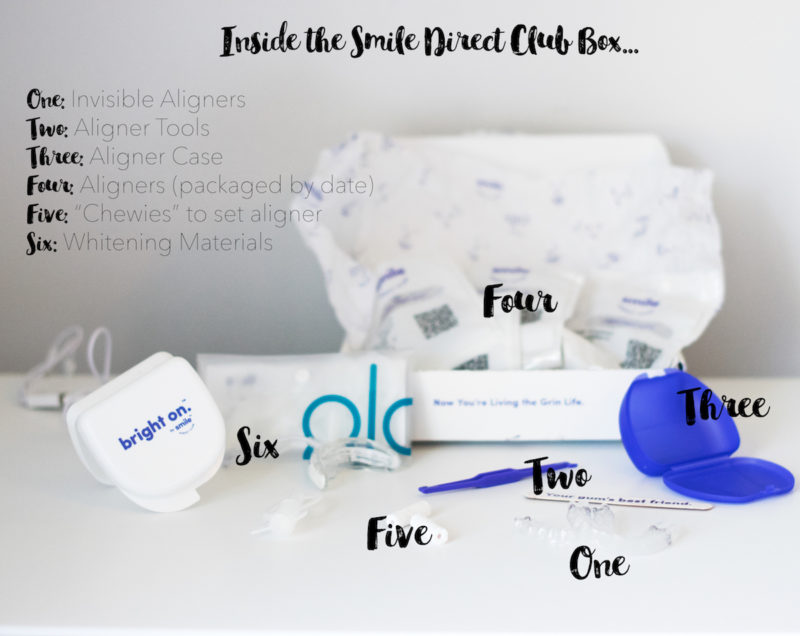 A look inside the box that's mailed out from Smile Direct Club to begin treatment!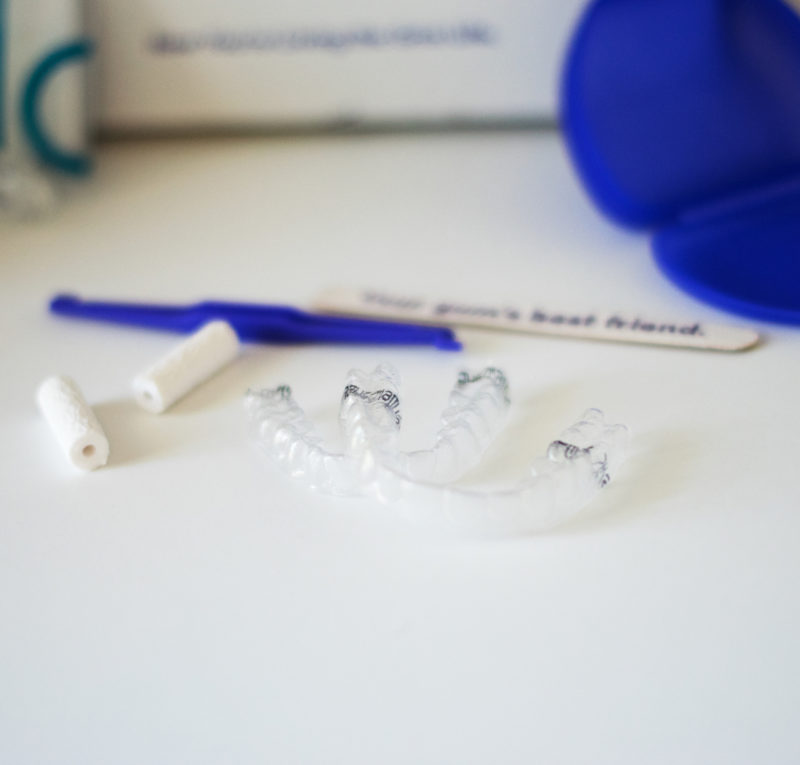 The invisible aligners are very comfortable and once they're on, your can't even tell!
Step 3. Forever Smiling
In January, I'll be done wearing my aligners. Throughout treatment, Smile Direct Club includes a premium teeth whitening product to use at home while wearing the aligners. So once I'm done, not only will my teeth be straight, but they'll be pearly white. After I finish wearing my aligners, the word is I'll need to keep my perfect smile by using a retainer. That's simple and once I've finished treatment, I'll share more details in my February post.
Because I'm grateful to have the perfect smile as my best accessory, I want to continue making smiling contagious by sharing a special offer code for you to save on purchasing your own treatment plan with Smile Direct Club :
Go to: https://smiledirect.co/Ambience and use code AMBIENCE for 50% off an at-home impression kit OR head over to your local SmileShop and use that code to get your 3D scan for FREE! Welcome to the club!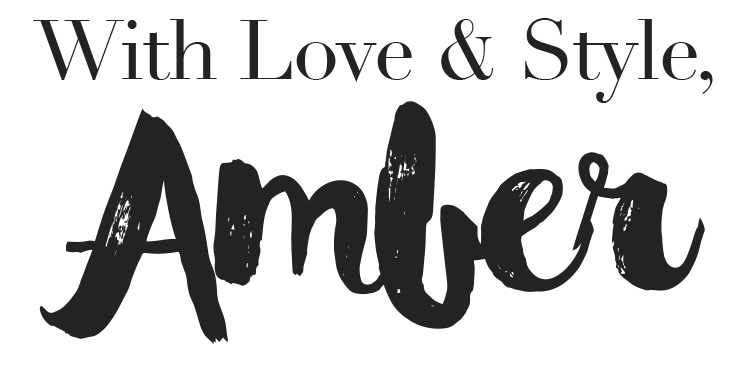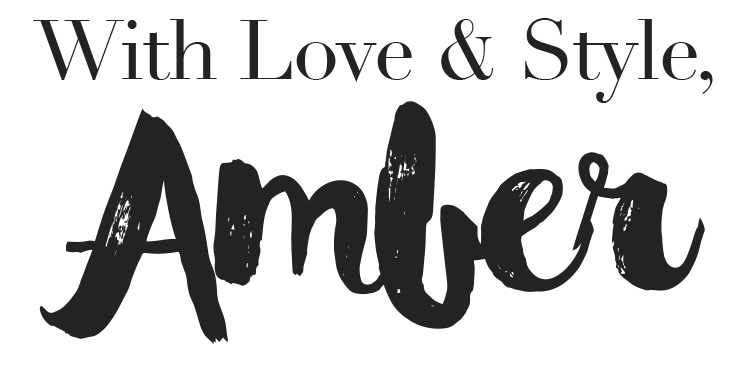 Amber is a 20s-something Chicago creative who loves writing, shopping, designing, feeling good + looking good + living good!
Click here for more about Amber.