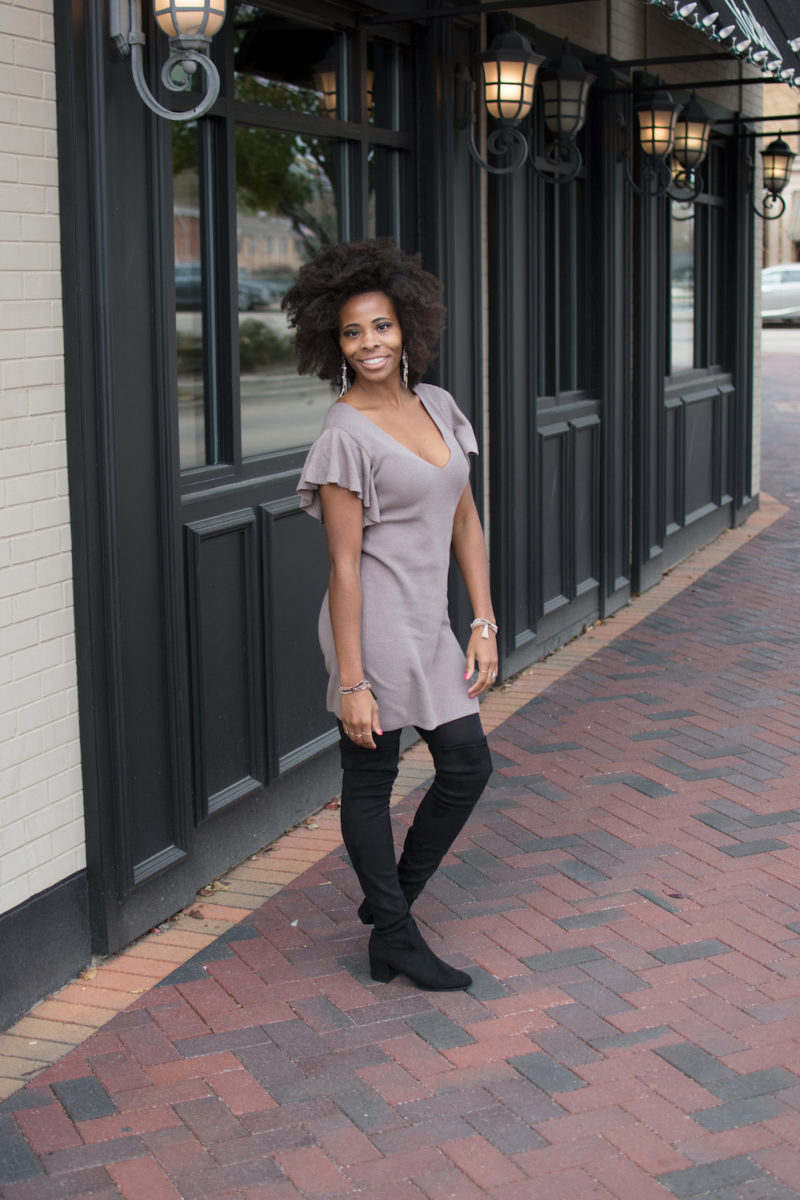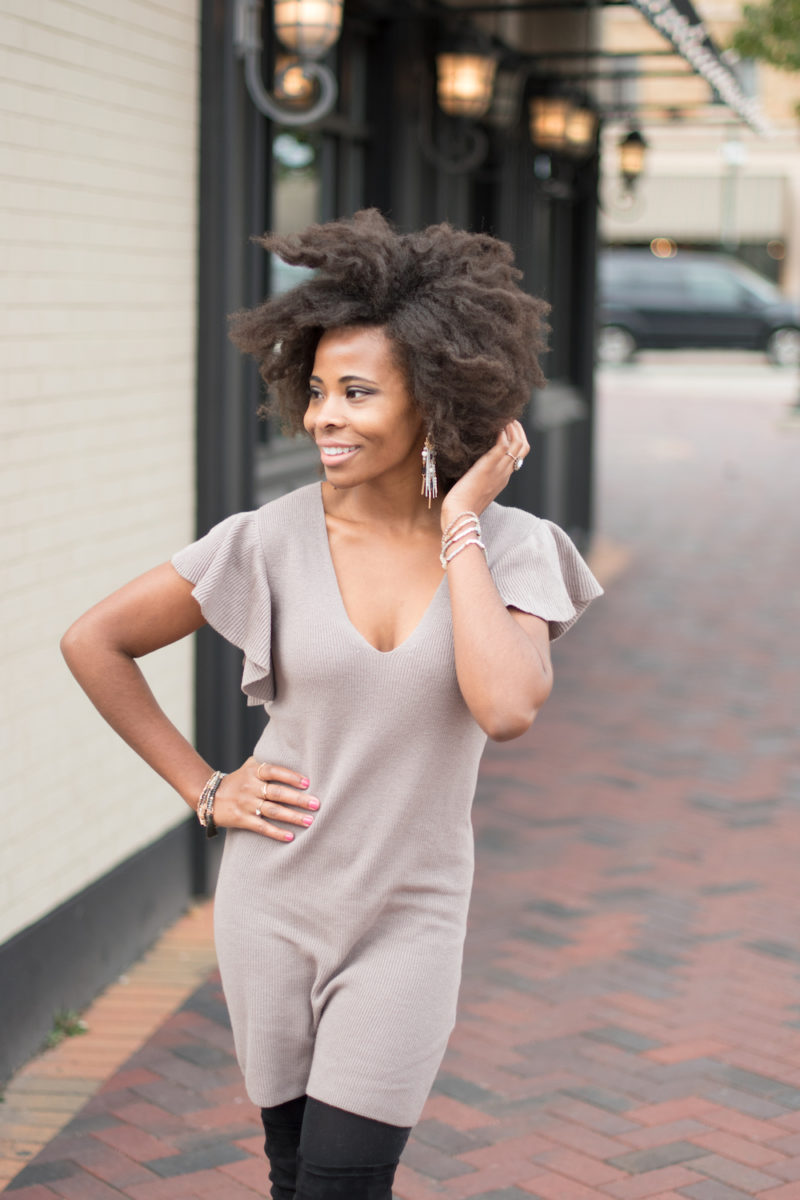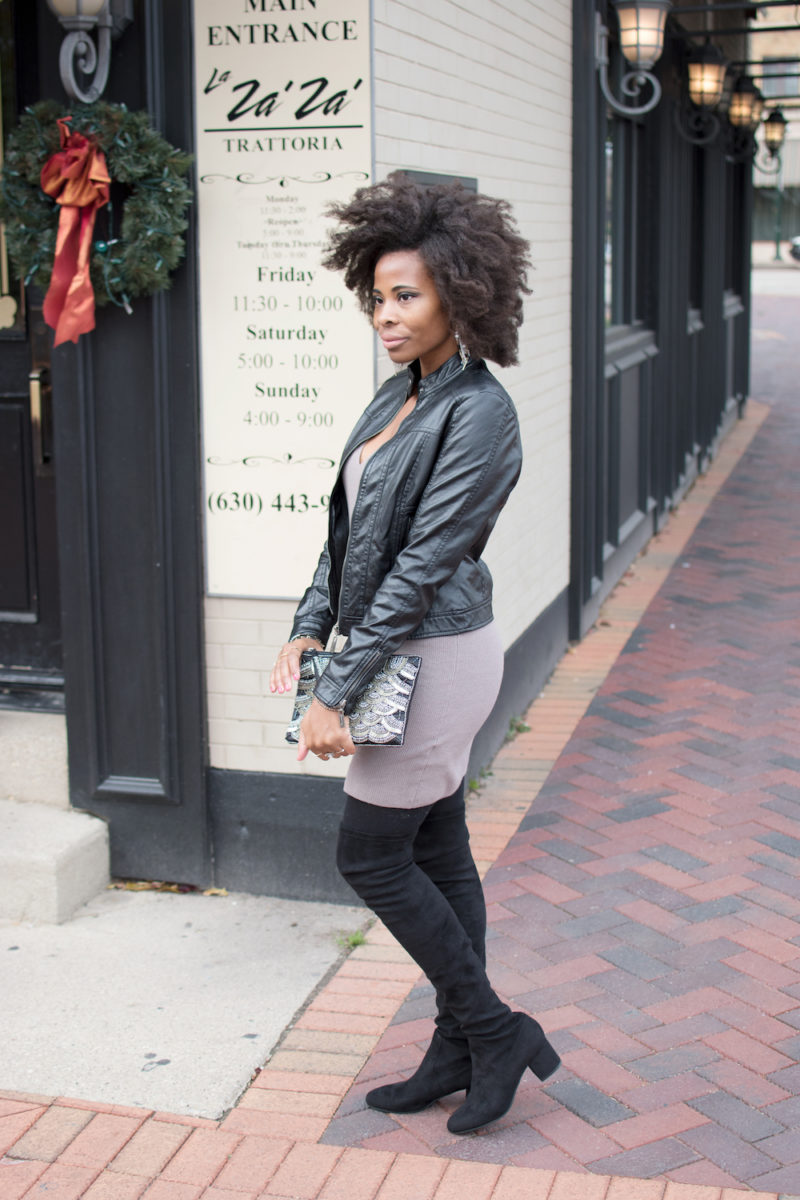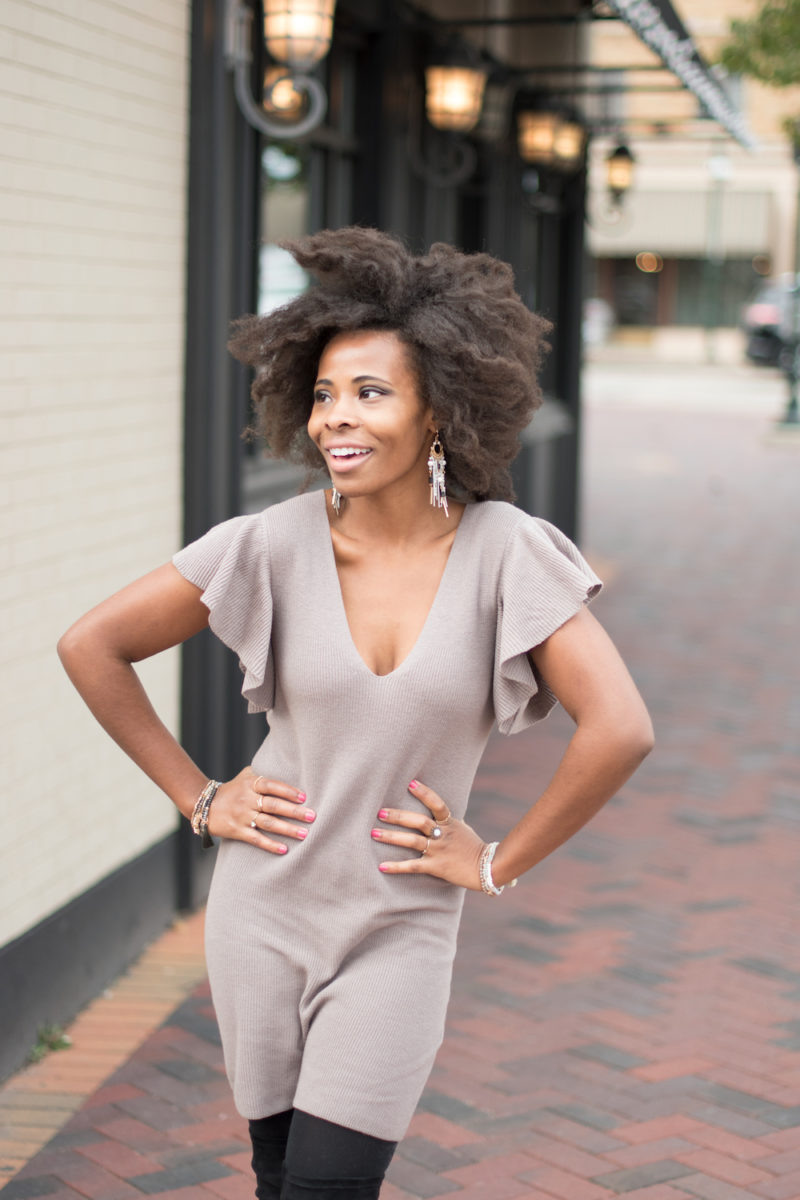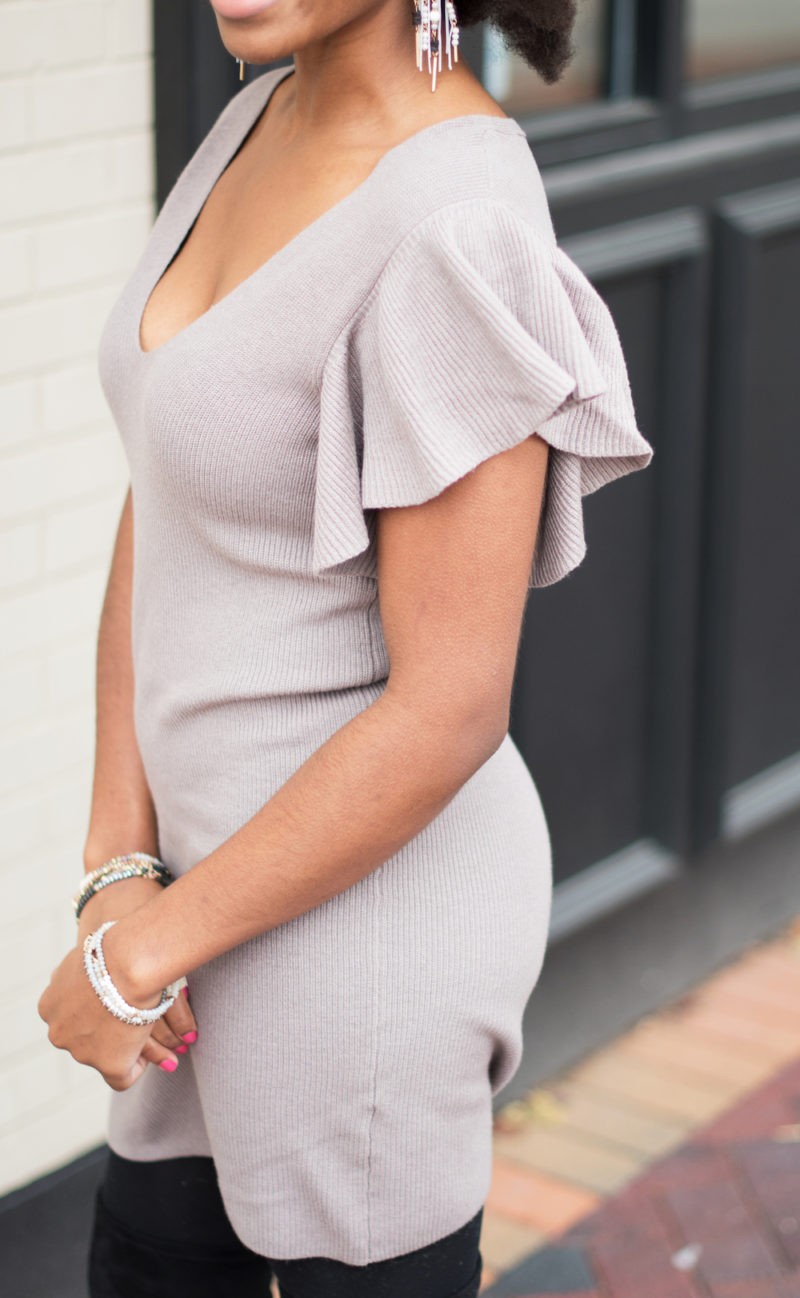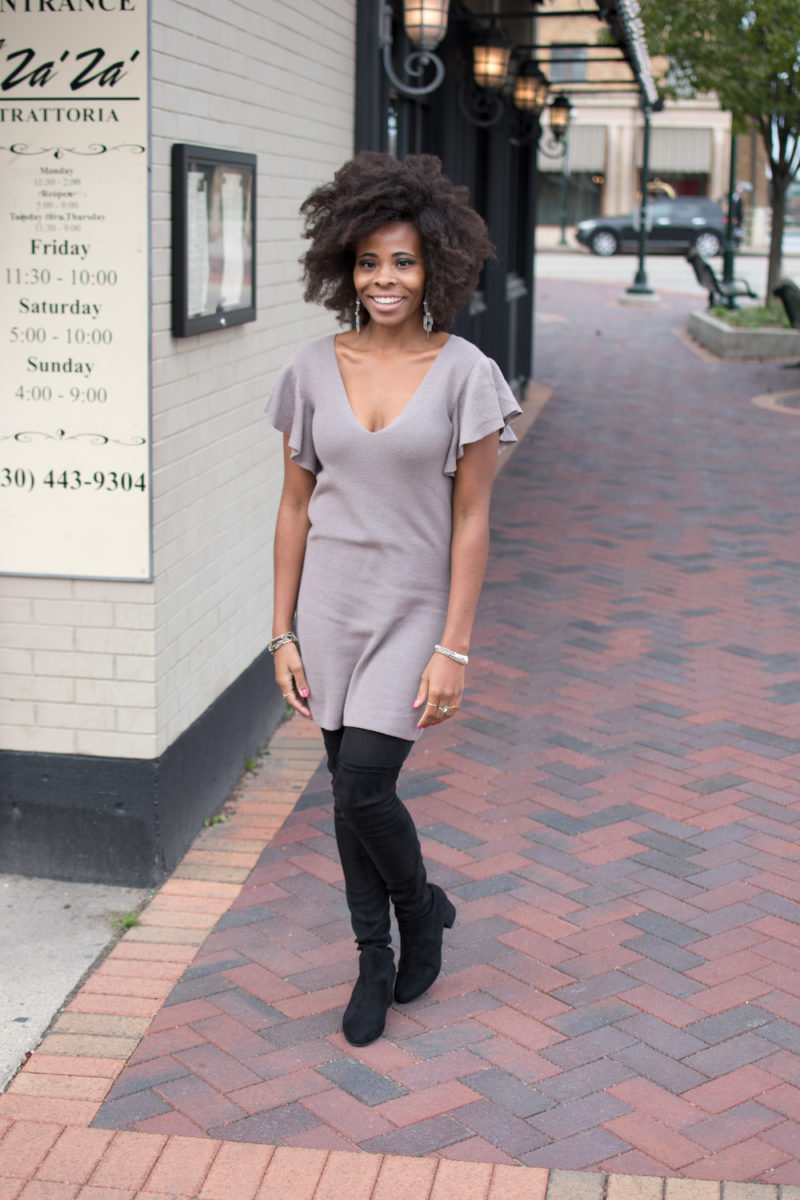 Dress (on sale, under $36!!!) | Tights | Boots | c/o clutch (old, similar) | Jacket | Lipstick – Lancôme: #128 Inconspicuous | Nail polish – O.P.I. – Defy Explanation | Earrings (similar) | Bracelets
Thanksgiving Style
Happy Holiday week lovelies! Raise your hand if you're excited for food and relaxation with your loved ones. This week is going to be a very busy one for me (actually, the next month will be busy) and I will happily soak up the chill time this Thursday. How are you spending Thanksgiving?
Even better question, what are you wearing on Thanksgiving? If you're going to a dinner party that is semi-casual, an outfit like is perfect and can blend seamlessly between casual and dressy dinners. This taupe sweater dress is super soft and the ruffle sleeve add the perfect touch of fashion and fun. Pair this dress with some statement earrings, tights, booties and you've got yourself a gorgeous Thanksgiving outfit.
Holiday Inspiration
This holiday season, I have a lot of style, gift and decor inspiration to share with you. I've been posting twice a week, but with so much to share during the holidays, I'll likely bump up to three posts a week. Did you notice my All the Ambience logo got a special holiday touch? That red bow was added for a little holiday glam. Kind of cute, isn't it?
I look forward to inspiring you!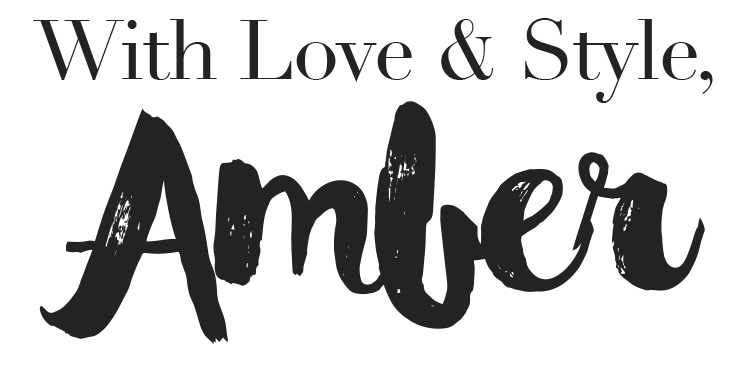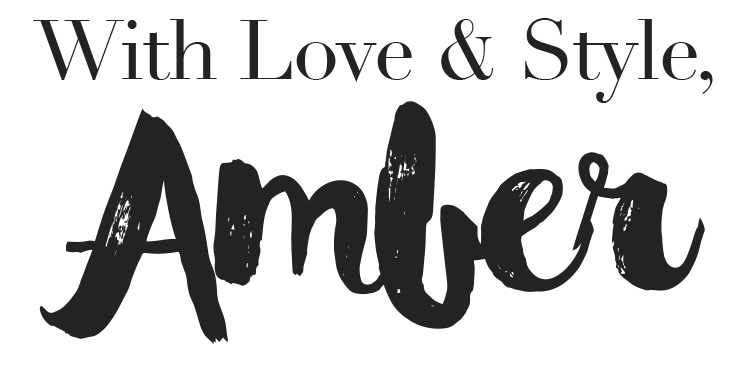 Amber is a 20s-something Chicago creative who loves writing, shopping, designing, feeling good + looking good + living good!
Click here for more about Amber.