The Invite
New York Fashion Week (#NYFW) is a semi-annual event that takes place every year in February and September. Seasonal fashion collections are revealed by designers to anyone in attendance. Those in attendance include buyers, media/influencers and the general public. There are also Fashion Weeks that take place in London, Milan and Paris.
Attending NYFW is a thought that never crossed my mind. Sure, for years, I've watched some of my favorite bloggers post and share about their trips, but I didn't see myself going. Not until I received a curious email.
During the last week in August, I checked my influencer email address and there was an invite with the subject: Naturally Curly Presents: Texture on the Runway. As I read through the contents of the email, I started to get excited. Realizing the email was an opportunity to attend an event taking place in New York during Fashion Week, I finally pictured myself in attendance to one of the hottest scenes in fashion.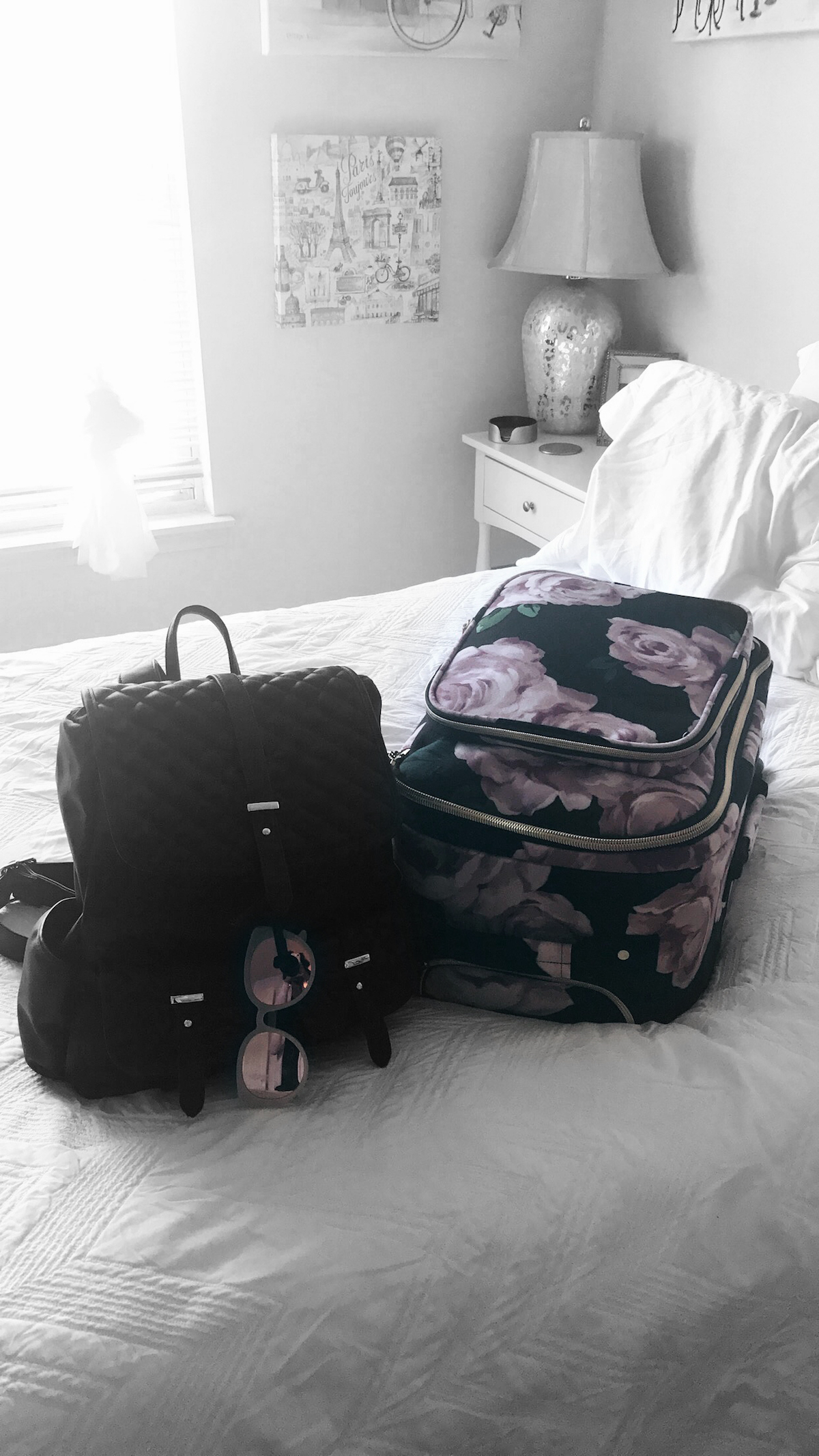 All packed for Fashion Week.
Carry on | Sunglasses
The Prep
I had less than a month to prepare. As soon as I opened the email and thought, "I want to go" I started looking at flights, and thinking about how much I'd need to spend and do to make this opportunity a reality.
I've only been in NYC one other time, and that was when I was a kid. I barely remember the trip. So all my planning was based on articles posted by entertainment sites like Thrillist, and also the travel search results powered by Google.
I ended up nabbing a fairly inexpensive flight with Southwest. Finding a hotel was the toughest part of my planning. After seeing that many hotels in Manhattan averaged $250+ per night, I opted to wait until a week before my arrival date to try to use the Hotel Tonight app. Well, when a week ahead rolled around, the app was pretty useless. I booked a room at a very nice Hyatt, but it would cost over $800 for just a couple of nights. Not wanting to spend almost a grand on only the hotel, I was close to canceling the whole trip.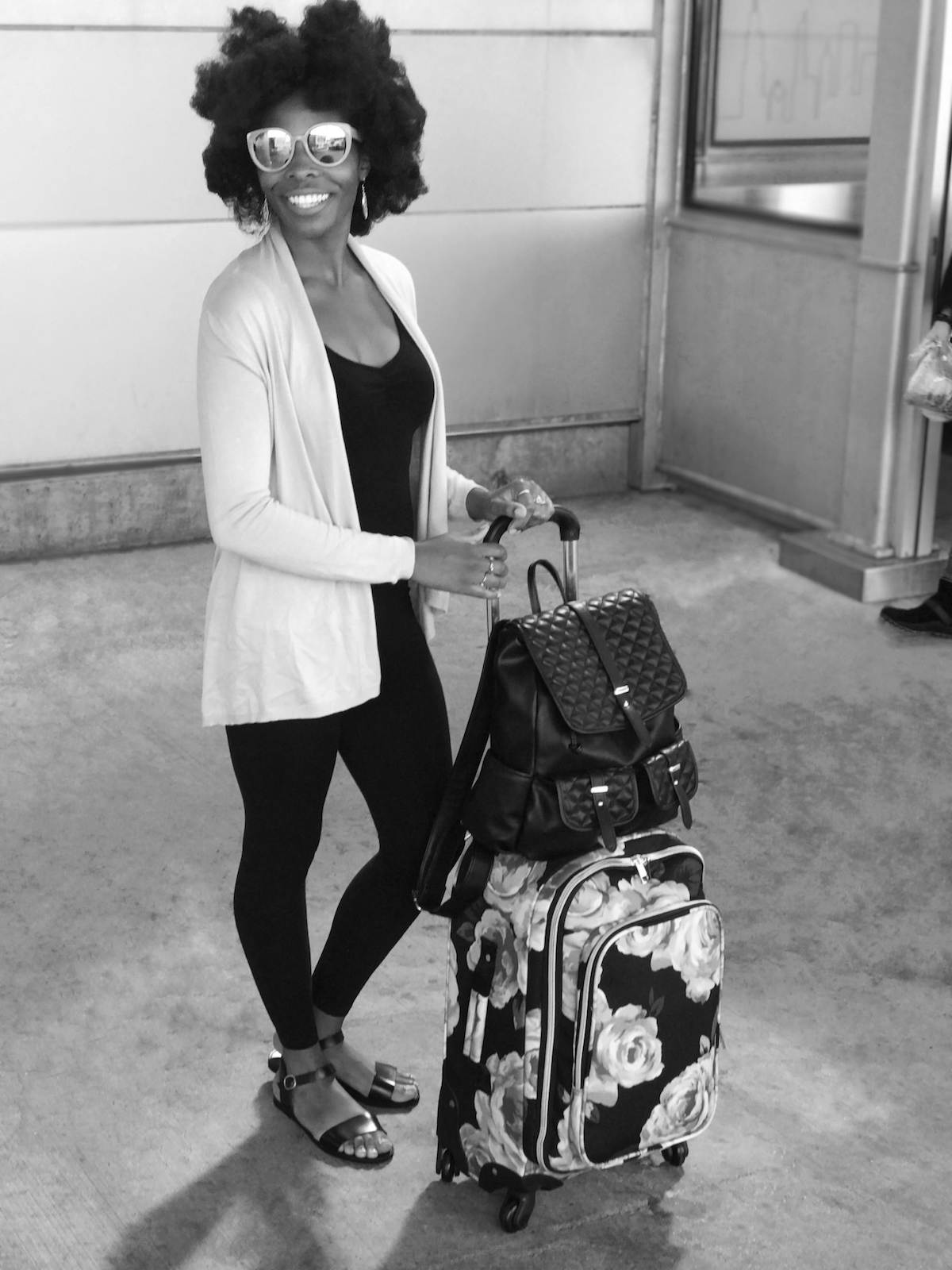 David dropped me off at the airport and snapped my flight style
Cardigan (soft imapala pink) | Leggings | Carry on | Sunglasses | Sandals (similar)
But my sister suggested I try Airbnb. I ended up booking a newly renovated and gorgeous Airbnb 5 miles from my event venue, but I opted to cancel that arrangement, as the owner was not good at communicating (in fact, I never heard from her).
Giving the Hotel Tonight app one more try, I found a reasonable rate for a hotel called Row NYC. I went directly to the hotel site and booked my reservation (the rates were the same as the app). Note: I did research and read Facebook reviews before booking.
Finally, I was excited.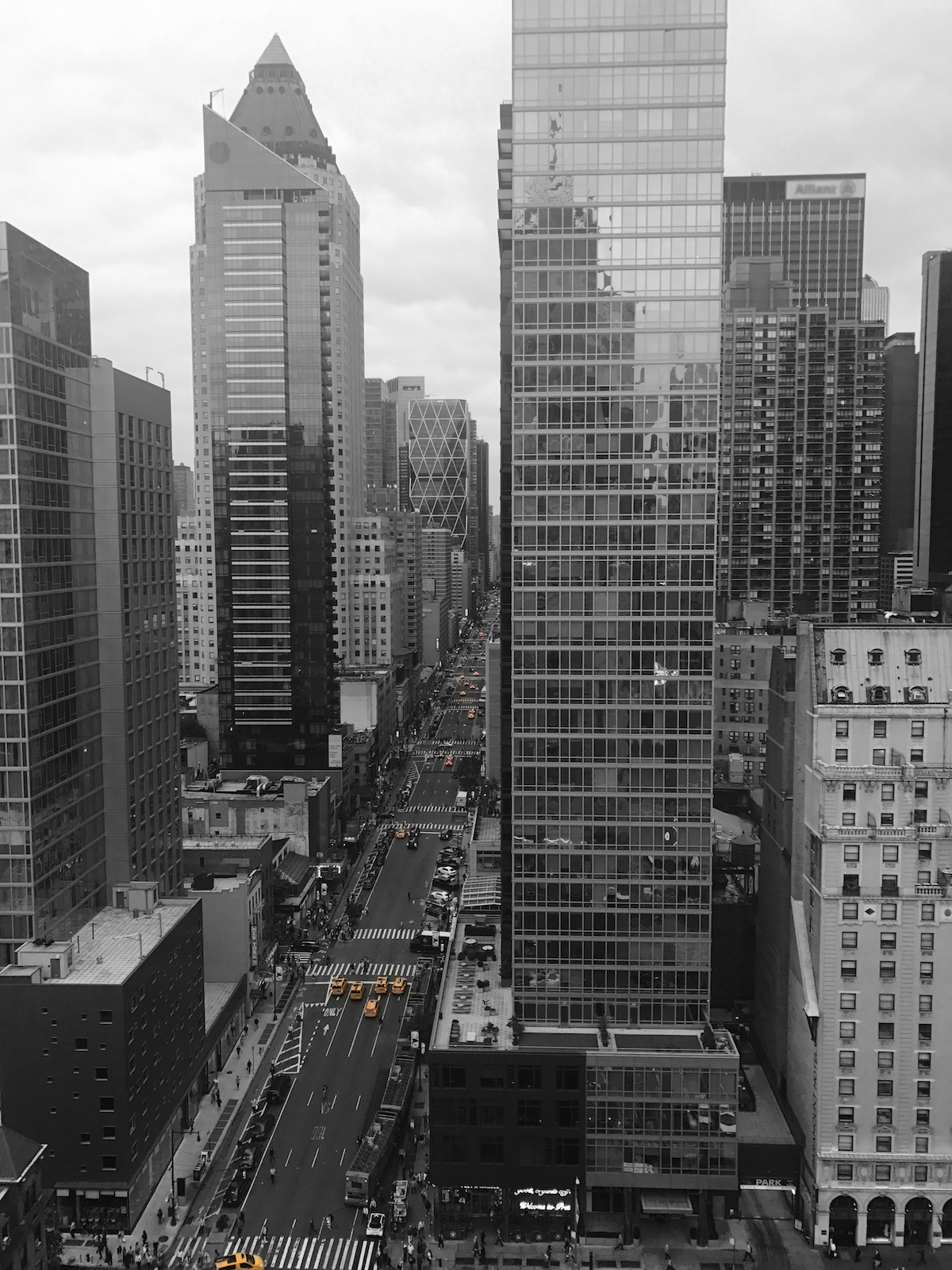 View from my hotel room at Row NYC
The Trip
Day One
I landed in NYC on a rainy Wednesday afternoon. Hopping into a Lincoln via the Dial7 Car Service after almost an hour in rush hour traffic, I arrived at my hotel. Row NYC is not a hotel I'd recommend, nor stay at again. New York is an old, old, old city… but my room, despite it being quite spacious for New York accommodations, was not up to my standards. It probably could have been worse, so I stuck it out and got ready for my first night in Manhattan.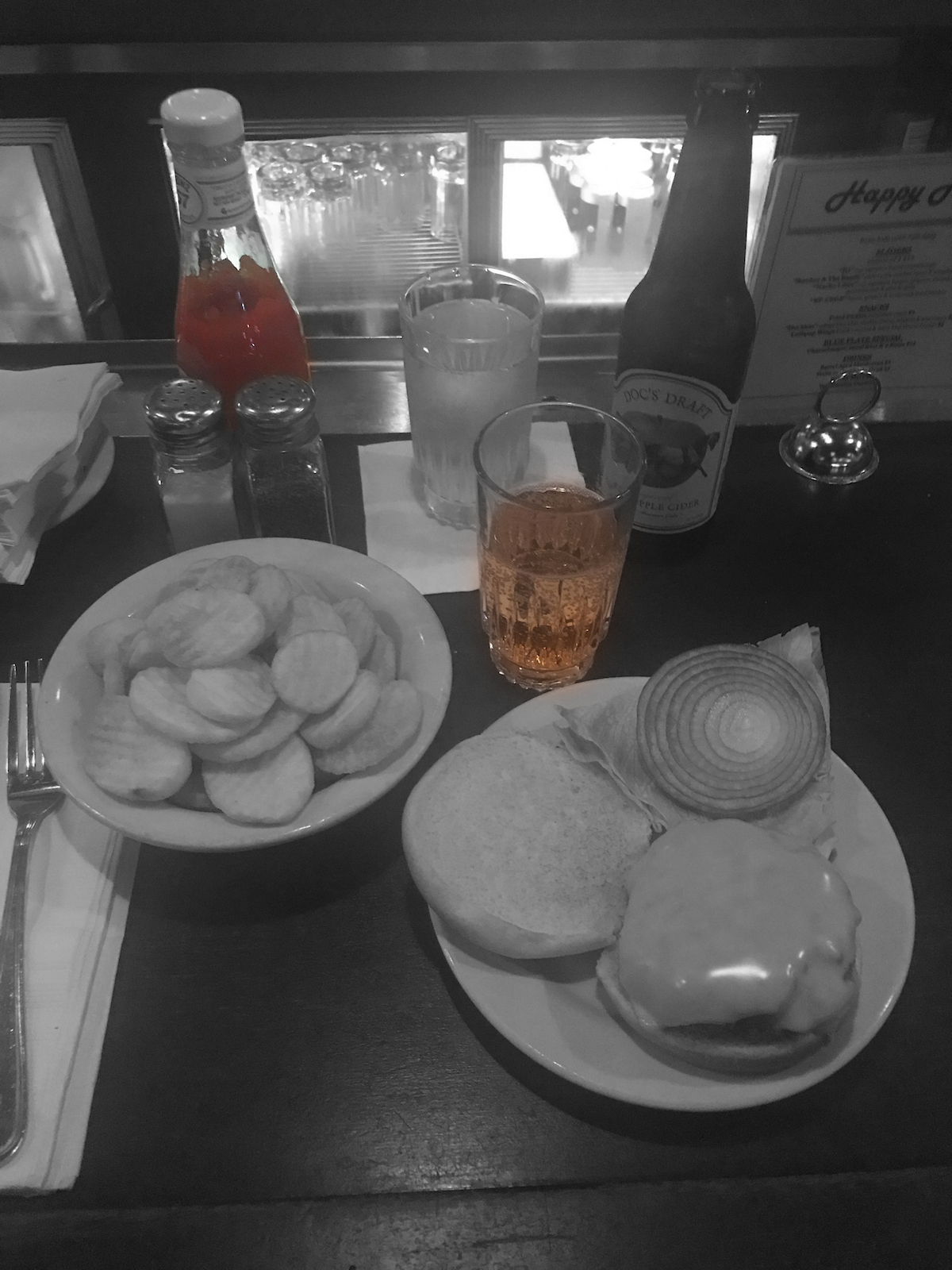 Burger, fries and cider at J.G. Melon in Upper Eastside Manhattan
Much of my day was spent traveling and I hadn't eaten for hours. I wanted a really tasty burger and the front desk manager suggested a place in the Upper East Side called J.G. Melon. Apparently, Gigi Hadad loves their burgers, so I took an Uber over to give the bar a whirl. I am so glad I did because the burger really was delicious. Paired with a cider and a side of fries, my first NYC meal cost me less than $30, with tip.
Then I Uber-ed over to a speakeasy called PDT (Please Don't Tell). It was a cute experience. You enter through a hot dog joint and walk into an old fashioned phone booth. The host on the other side of the booth answers the call and lets you in. I had a few cocktails, then called it a night.
The phone at PDT speakeasy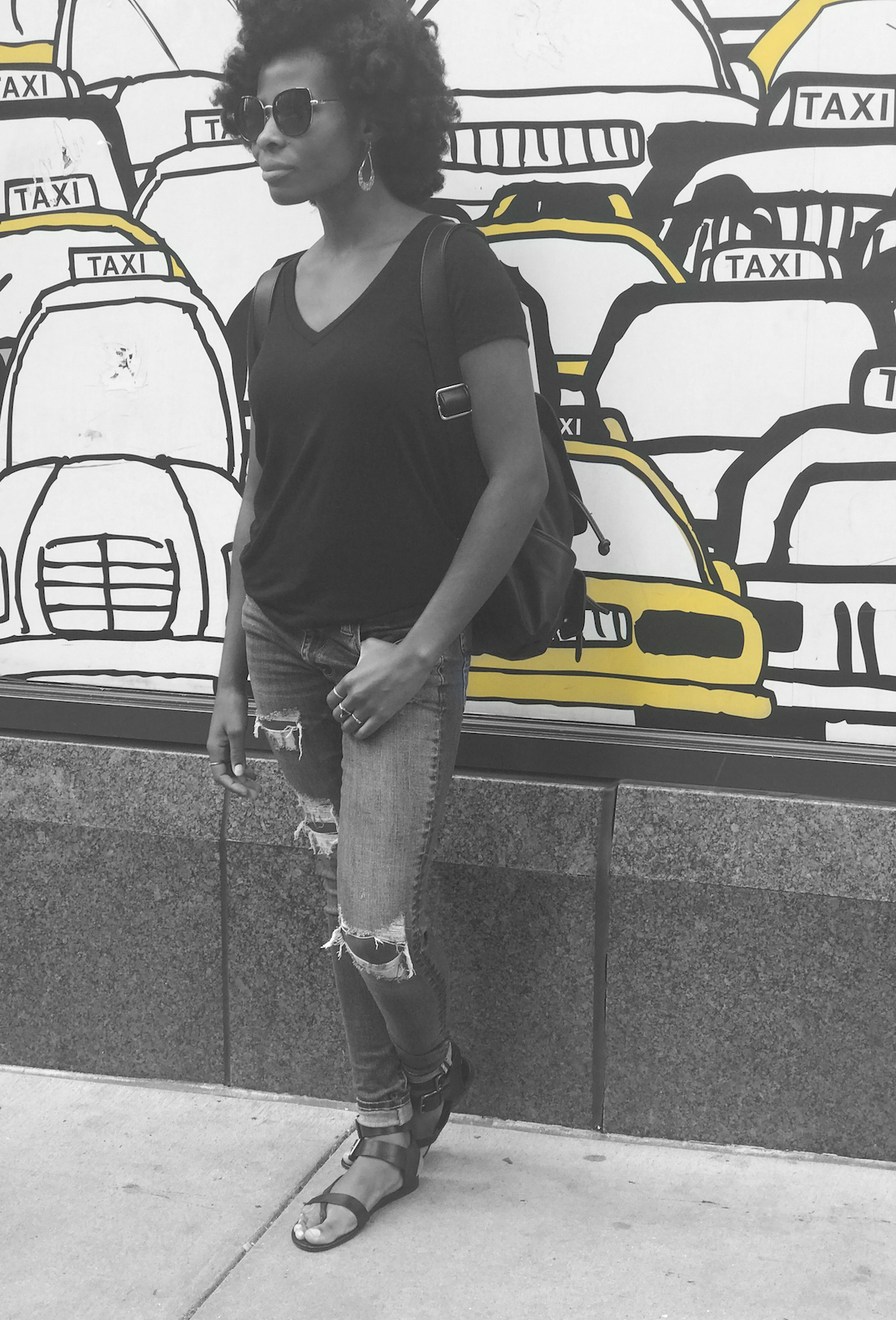 My daytime street style white wandering around Times Square
Tee | Jeans | Sandals (black) | Sunglasses (black)| Earrings
Day Two
The following day, a Thursday, I lingered in bed. I was feeling pretty lonely (did I mention I jetted off to NYC by myself?)… and was hoping the day would go by quickly so I could get home.
Housekeeping kept knocking, so I got up, threw on some skinny jeans, a black tee and a pair of sandals. My hotel was right in Times Square, so I decided to walk around in search of food and a taste of the city's daytime life. I wandered pretty aimlessly until I decided to try to find Gotham Hall (the venue where my event would be for the night).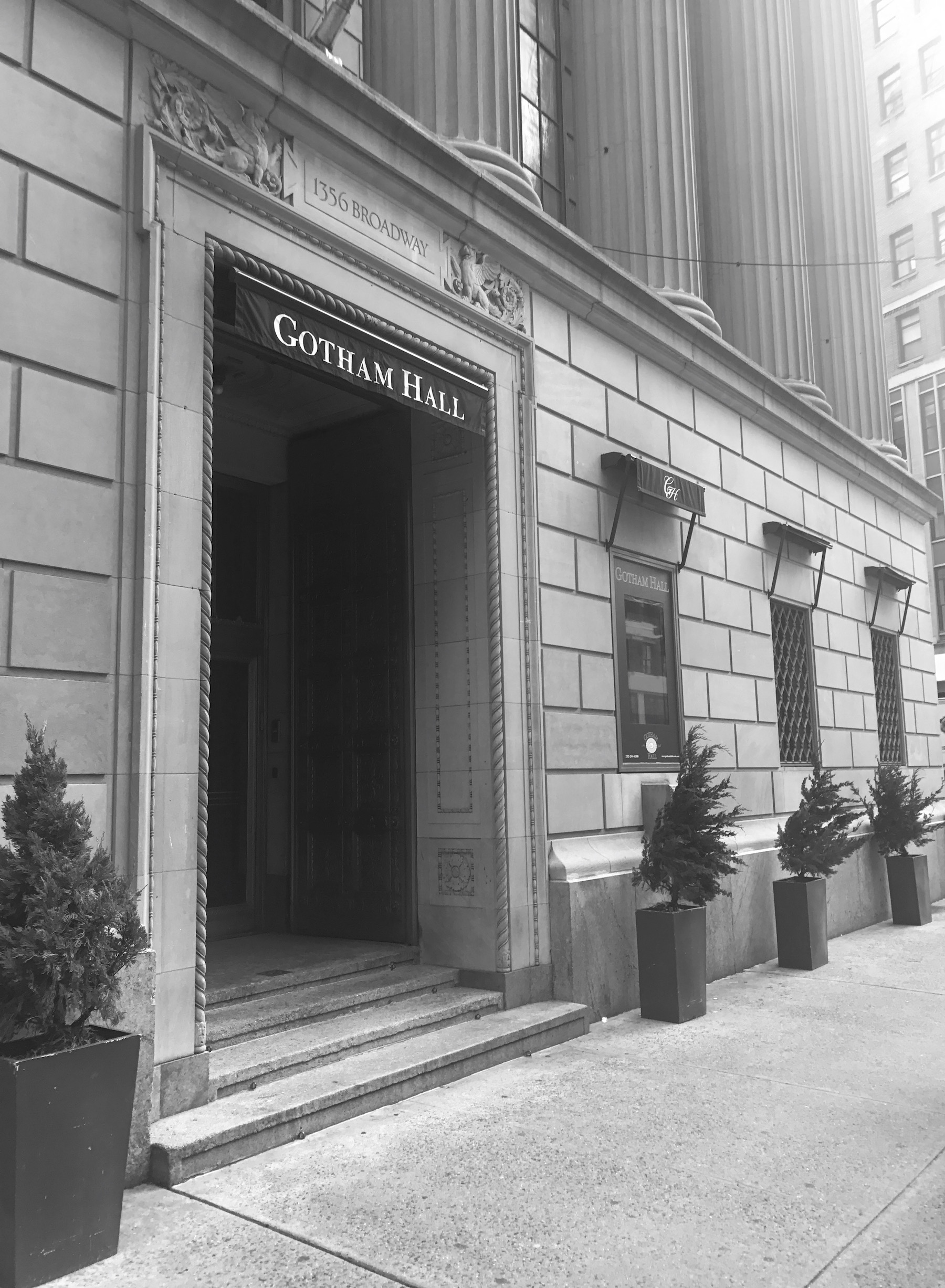 Venue for Texture on The Runway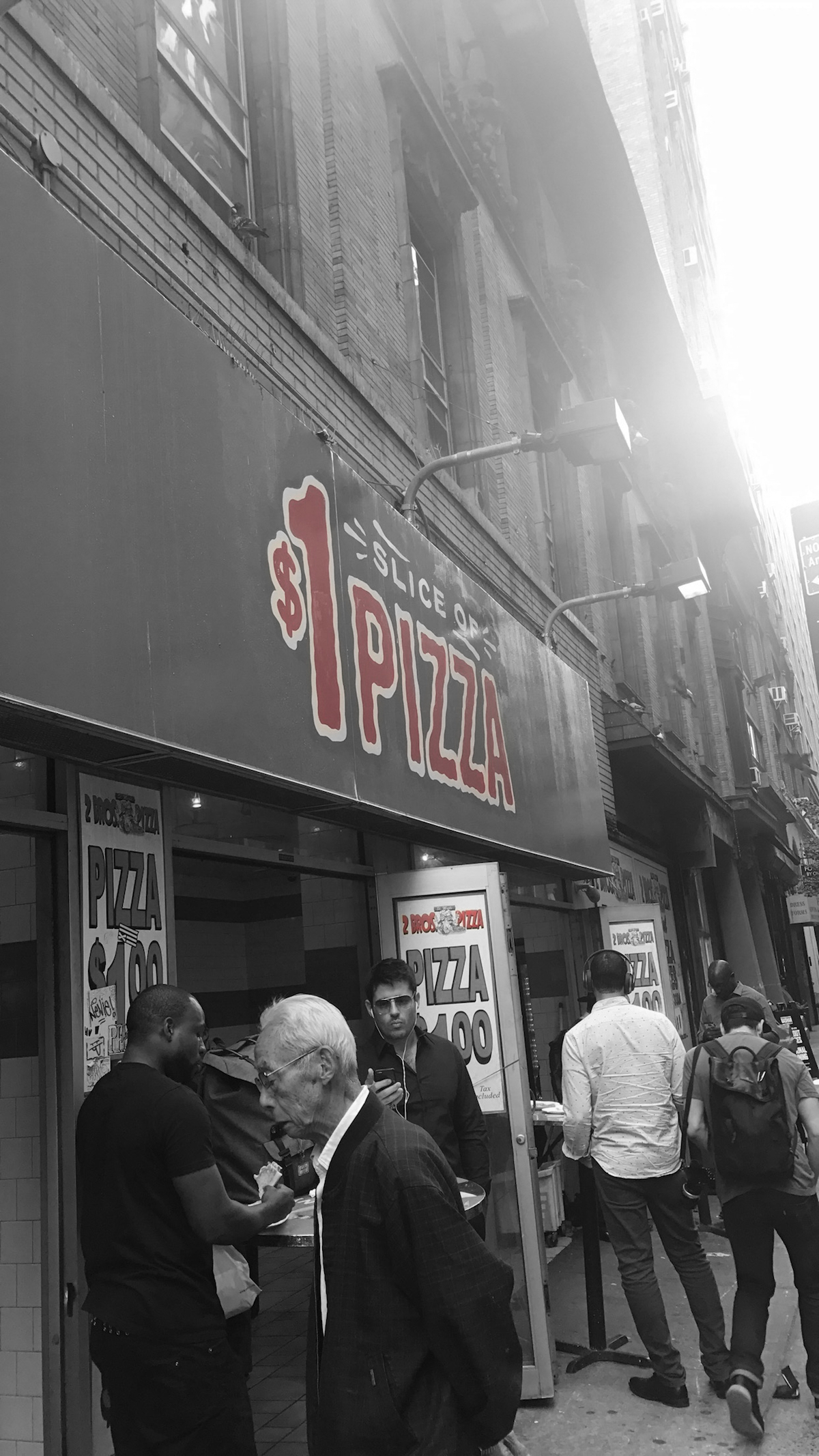 According to my NYC friend Anthony, this isn't the best place to grab a slice of pizza, but I thought it was delish!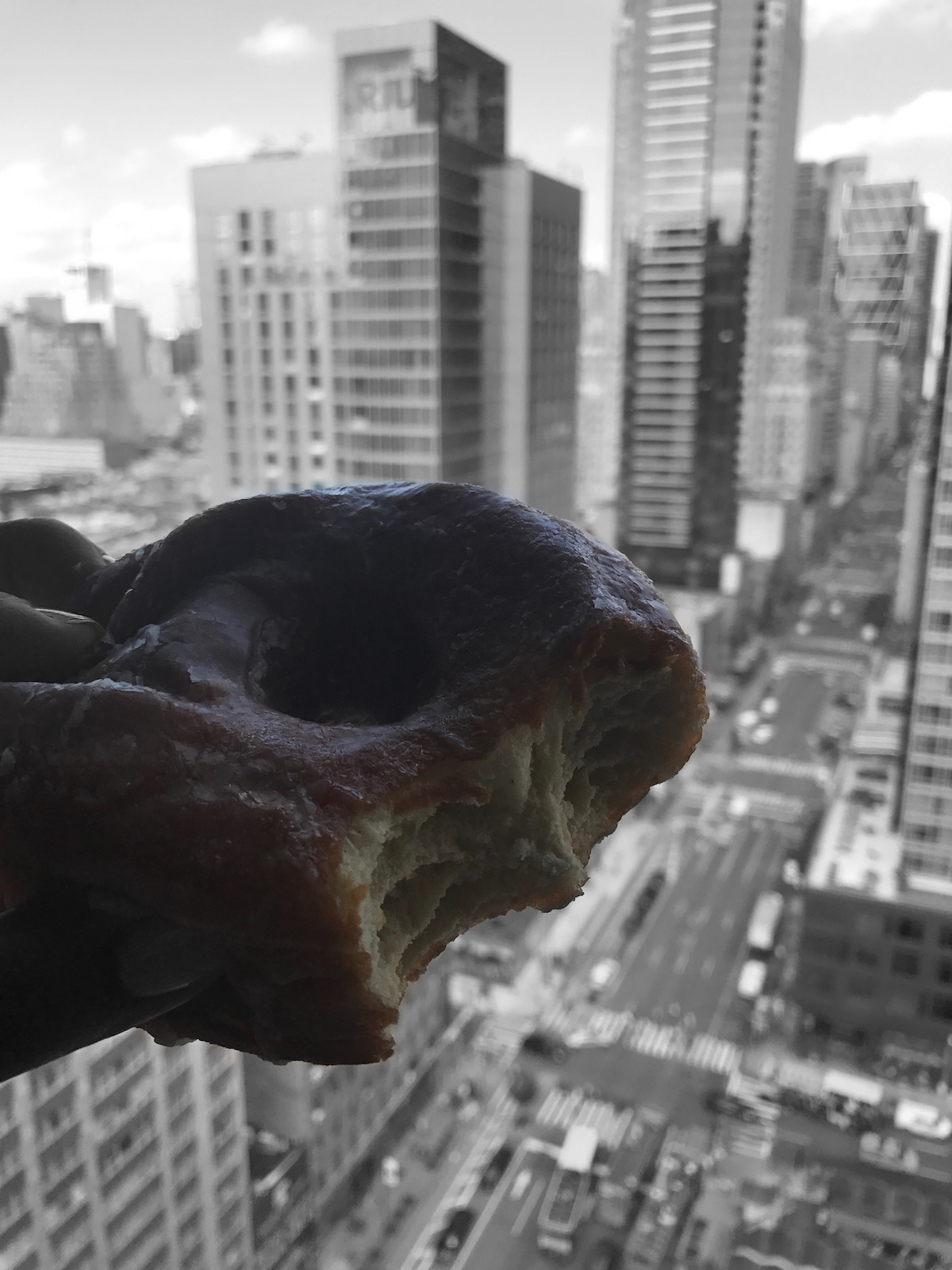 Enjoying a glazed doughnut from DOUGH. I was in my hotel room looking out at Times Square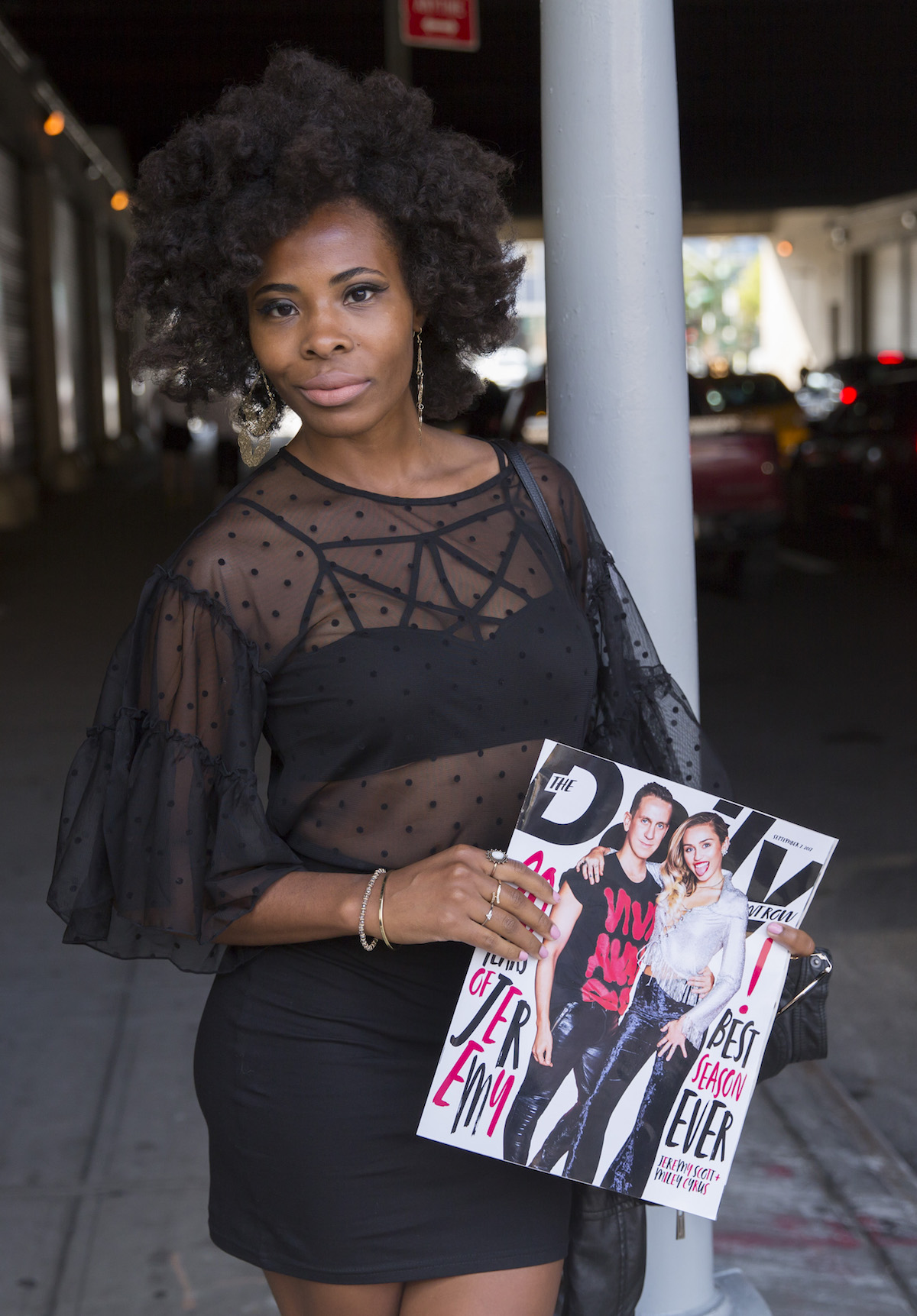 Hanging out by the Skylight Clarkson venue
Photo credit: Caroline Fiss, photographer of The Daily magazine
(I am incredibly grateful to have this photo, as it's one of just a few from my trip that wasn't taken with my iPhone)
All in all, after grabbing a $1 slice of pizza for lunch, I walked a total of 4 miles until heading back to my hotel. Once in my room, I continued to carb load, and enjoyed a glazed doughnut from DOUGH, while getting ready for some Fashion Week fun. After a couple crisis situations (involving false eyelashes and a major deodorant smear), I was dolled up and ready to go. I Uber-ed over to the Skylight Clarkson, the location of many of the official NYFW shows. After having several street photographers snap my photo, I needed to get to Gotham Hall for my event.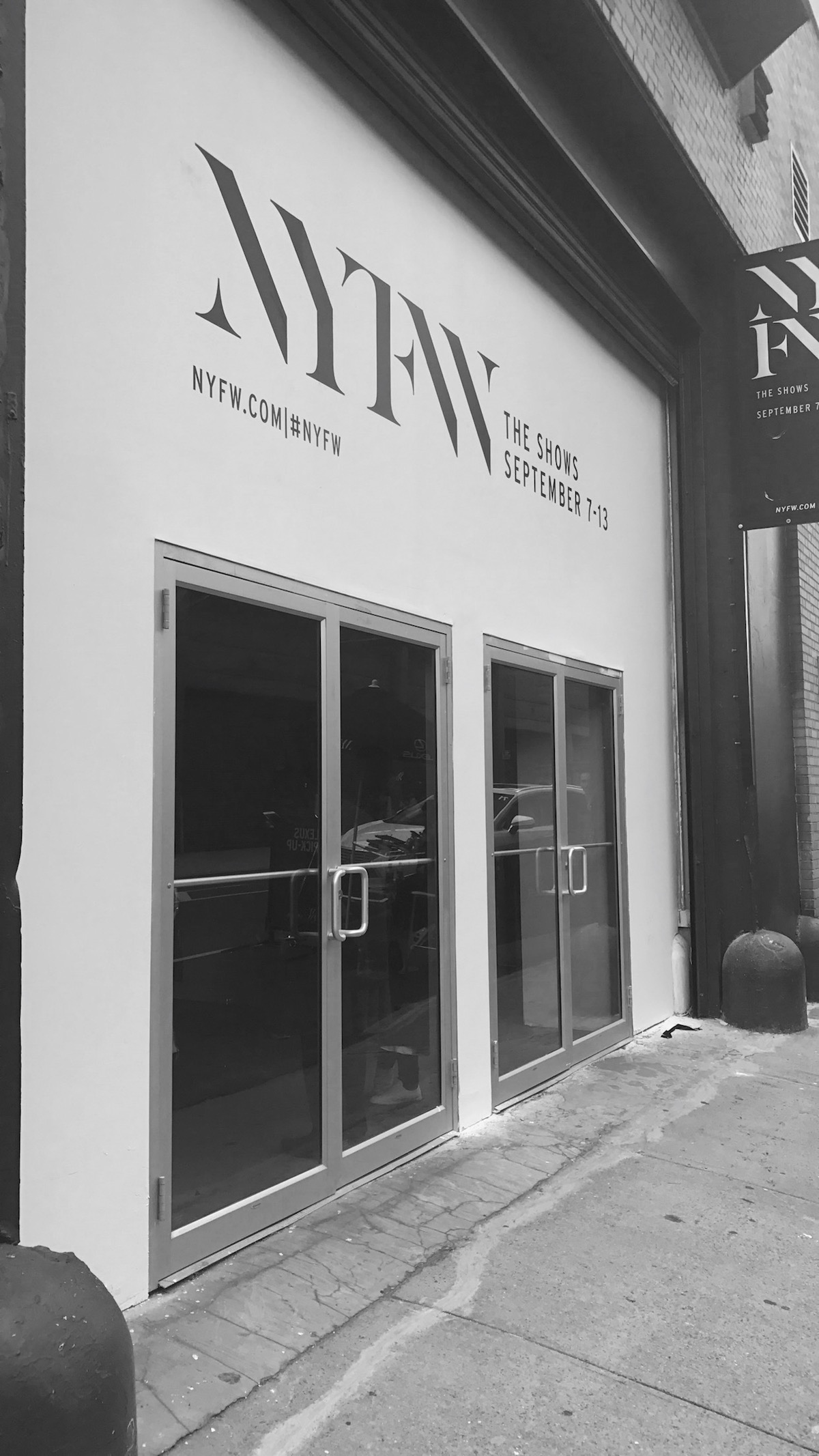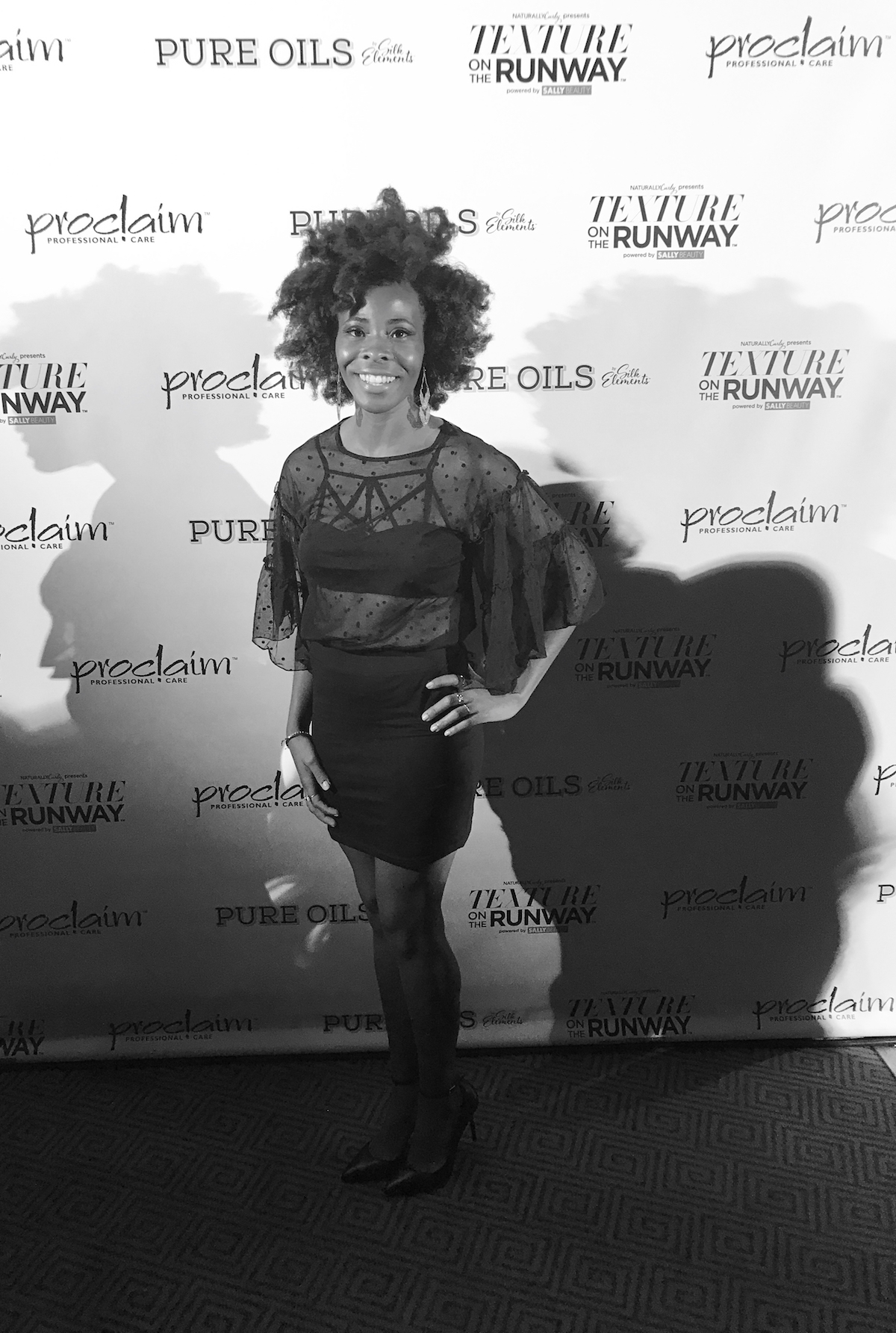 On the red carpet at Texture on the Runway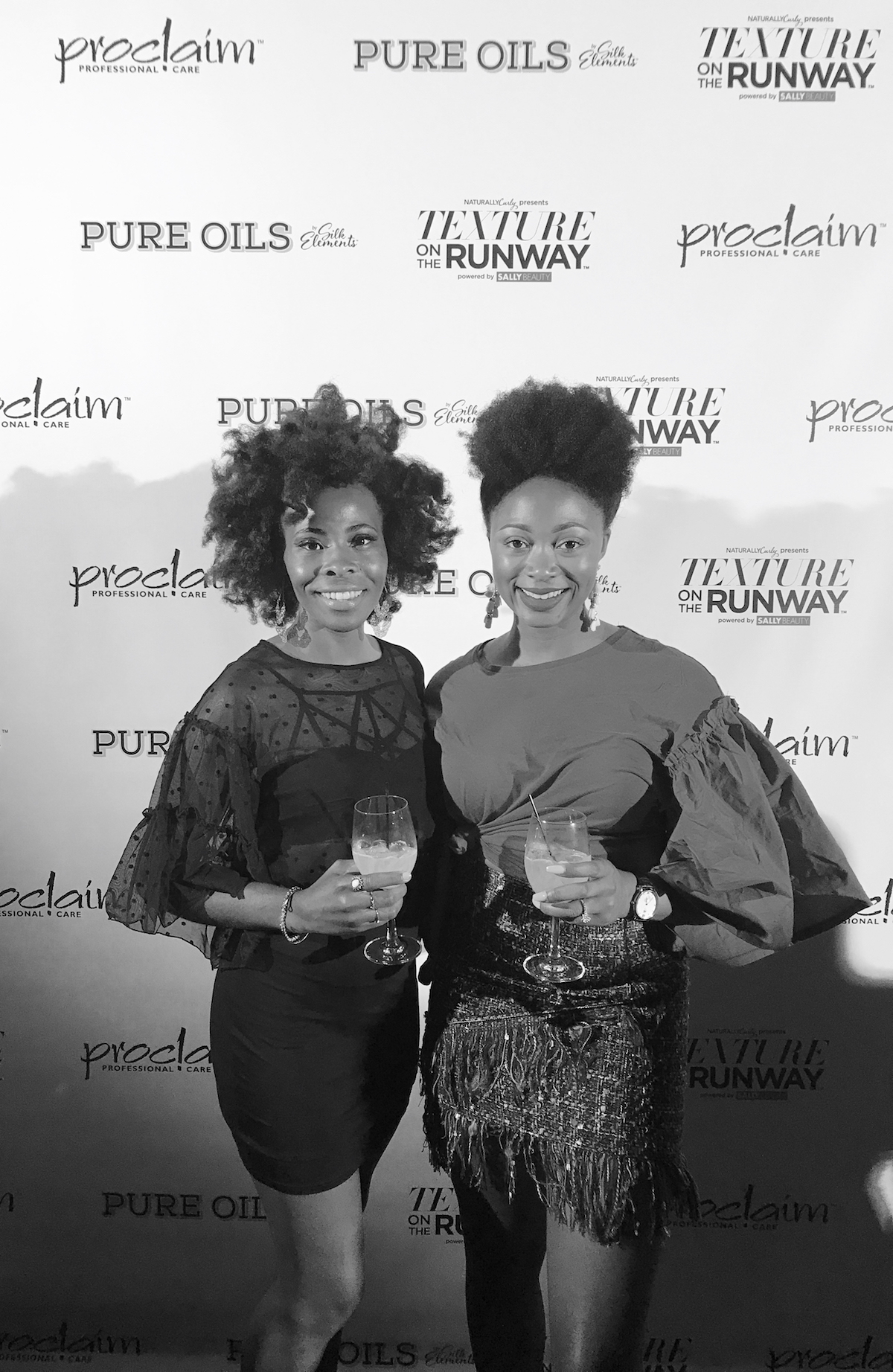 Bumped into Candace (the Beauty Beau blogger) at Texture on the Runway
At Gotham Hall, I finally felt a sense of purpose in the Big Apple. The event I attended was called Texture on the Runway and it was hosted by Naturally Curly and Sally's Beauty Supply. There, I bumped into Candace from The Beauty Beau blog. We've been blog buddies for a few years, but had yet to meet in person. I knew she would be in New York for Fashion Week, but I did not know her agenda. It was exciting meeting and she invited me along to a blogger dinner at Arno. I stayed for a drink at Arno and was able to meet 20+ bloggers. Meeting so many wonderful creatives was definitely one of the coolest moments of my trip.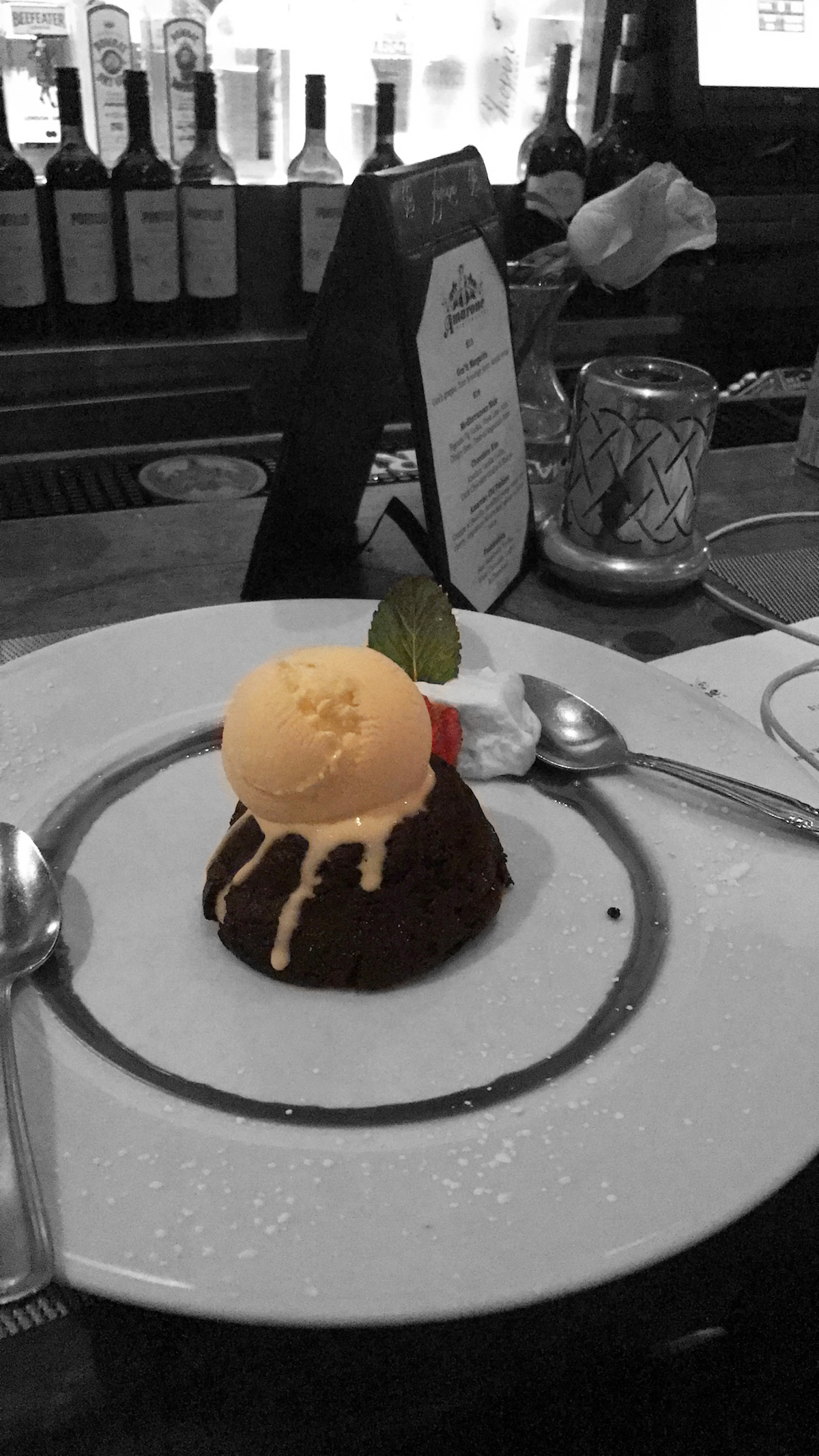 Dessert at Amarone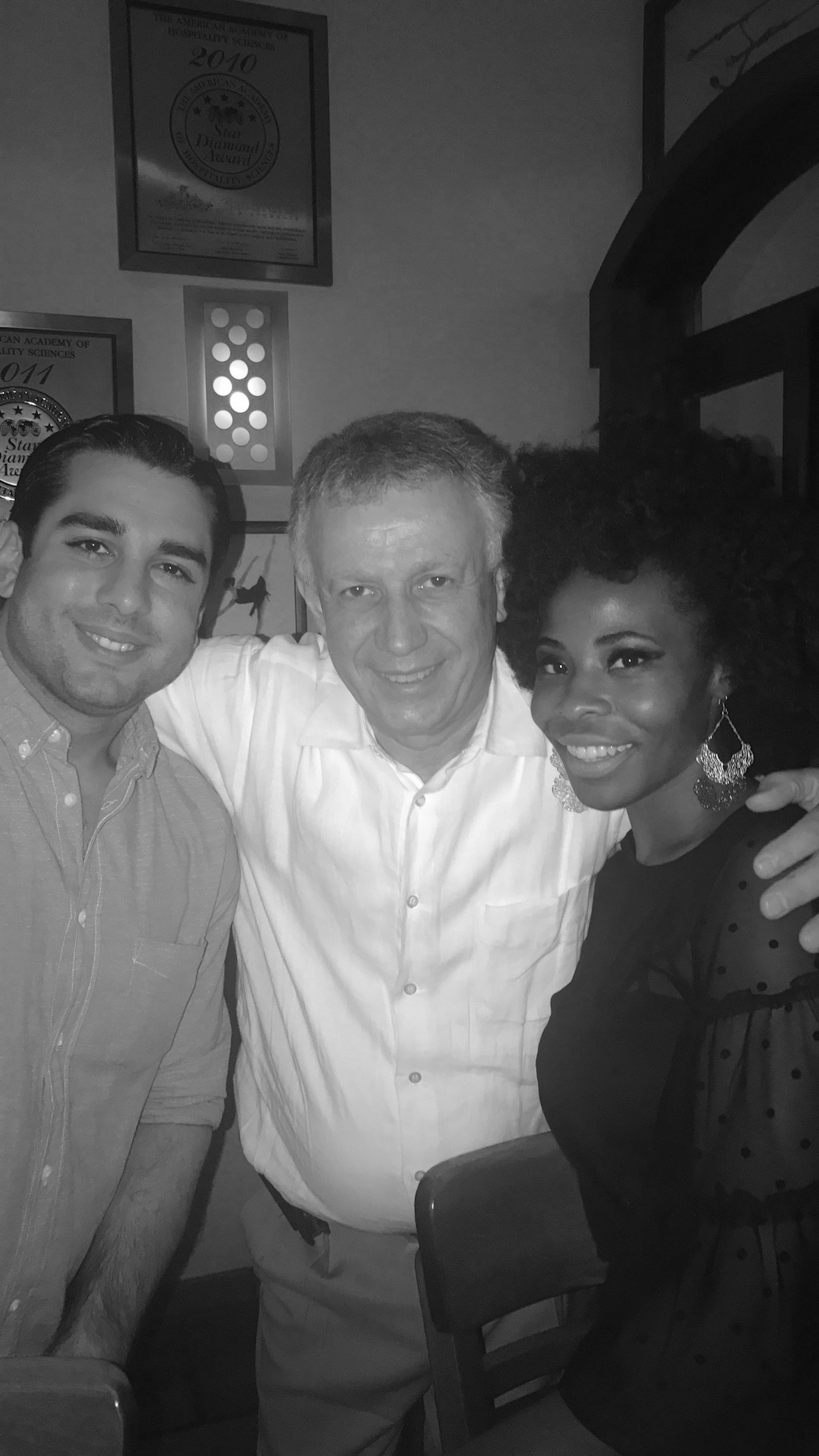 After dinner at Amarone with my friend Anthony and his Uncle, the owner
After my drink at Arno, I met up with a New York friend, Anthony, for dinner at his uncle's restaurant. Dinner at Amarone was delicious. I had the Chicken Scarpariello. It was so tasty I'm craving it now. I indulged in a chocolate cake for dessert then called it a night.
While my second night in NYC was better than the first, I was still eager to get home.
Day Three
My last day in Manhattan was more like my last hours in the city. I woke up, packed, showered and checked out.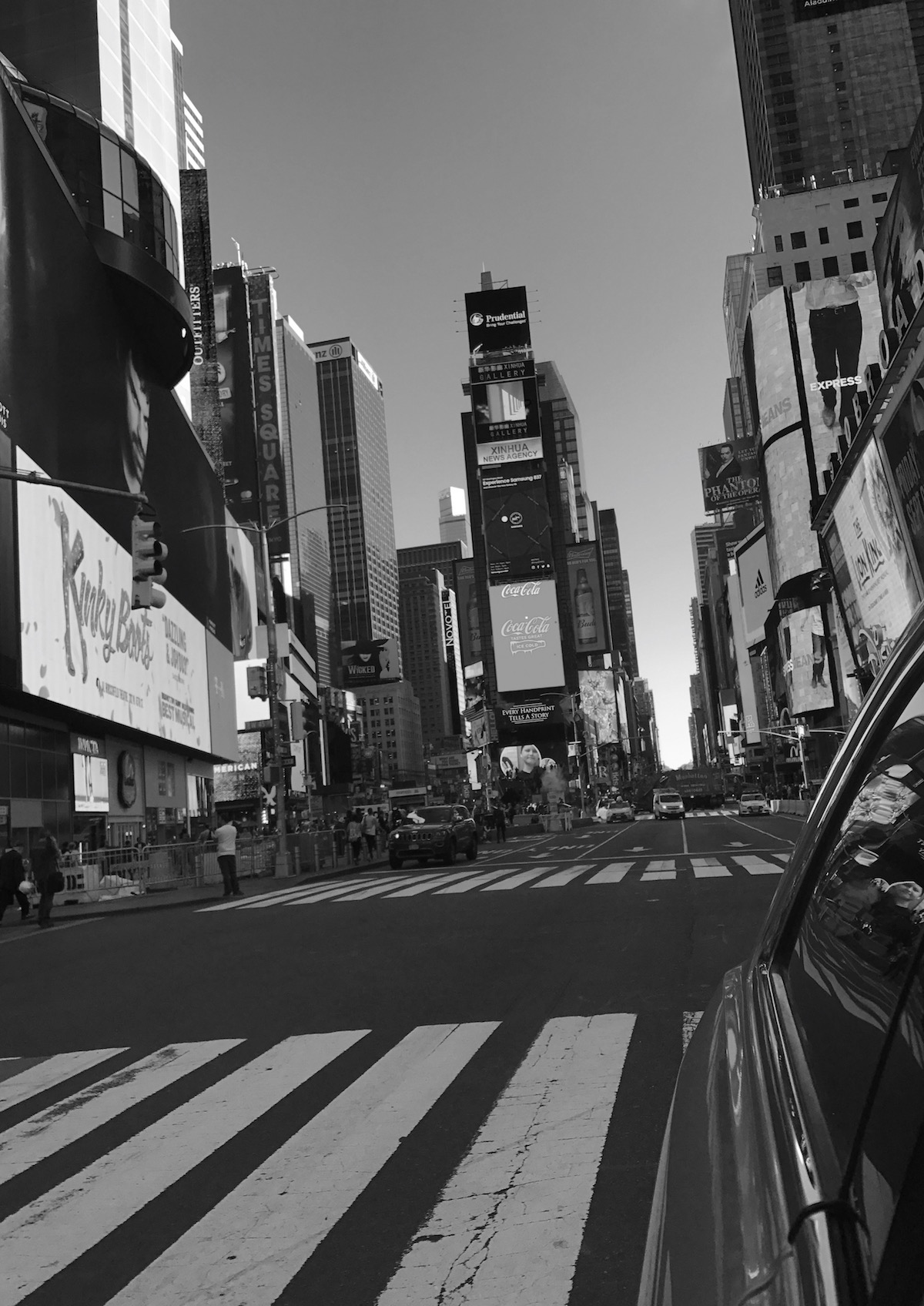 Saying goodbye to NYC. In the car being driven to the airport to head home sweet home.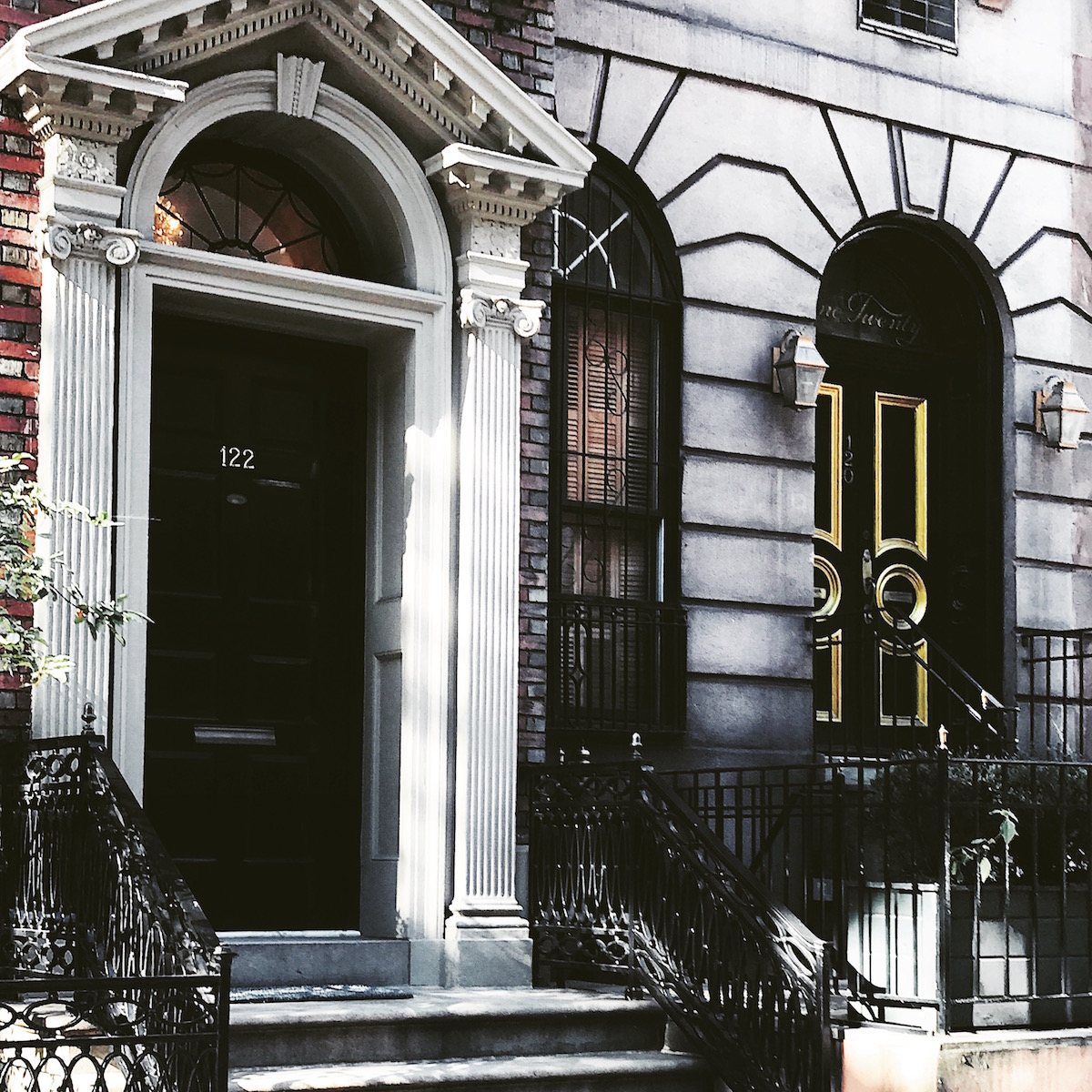 Gorgeous front door somewhere in Manhattan. I snapped this in the car after getting picked up to head to Laguardia Airport.
Afterthoughts
To be completely transparent, I did not love New York. My heart is definitely with Chicago. ♥ Chicago is so much more accessible and in comparison to NYC, it's much more calm.
Even though I made some great memories, if I knew how the trip would turn out, I probably wouldn't have gone. It was a lot of hassle, stress and loneliness. Of course, if I hadn't gone, I would have wondered what I missed, so ultimately, I am glad I went. I did learn a lot, so if/when I return, I'll feel prepared.
(P.S. – follow my Instagram @ambermshannon and check out some of these photos in color. Since almost all of the photos from my trip were captured with my iPhone, I decided to share them in black & white, as they aren't as sharp as my Nikon.)
Have you ever been to New York? Ever attend NYFW? Let me know in the comments!
With Love & Style,
♥ Amber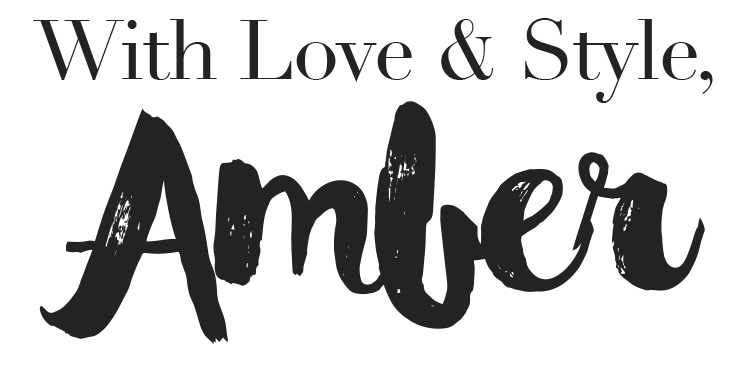 Amber is a 20s-something Chicago creative who loves writing, shopping, designing, feeling good + looking good + living good!
Click here for more about Amber.