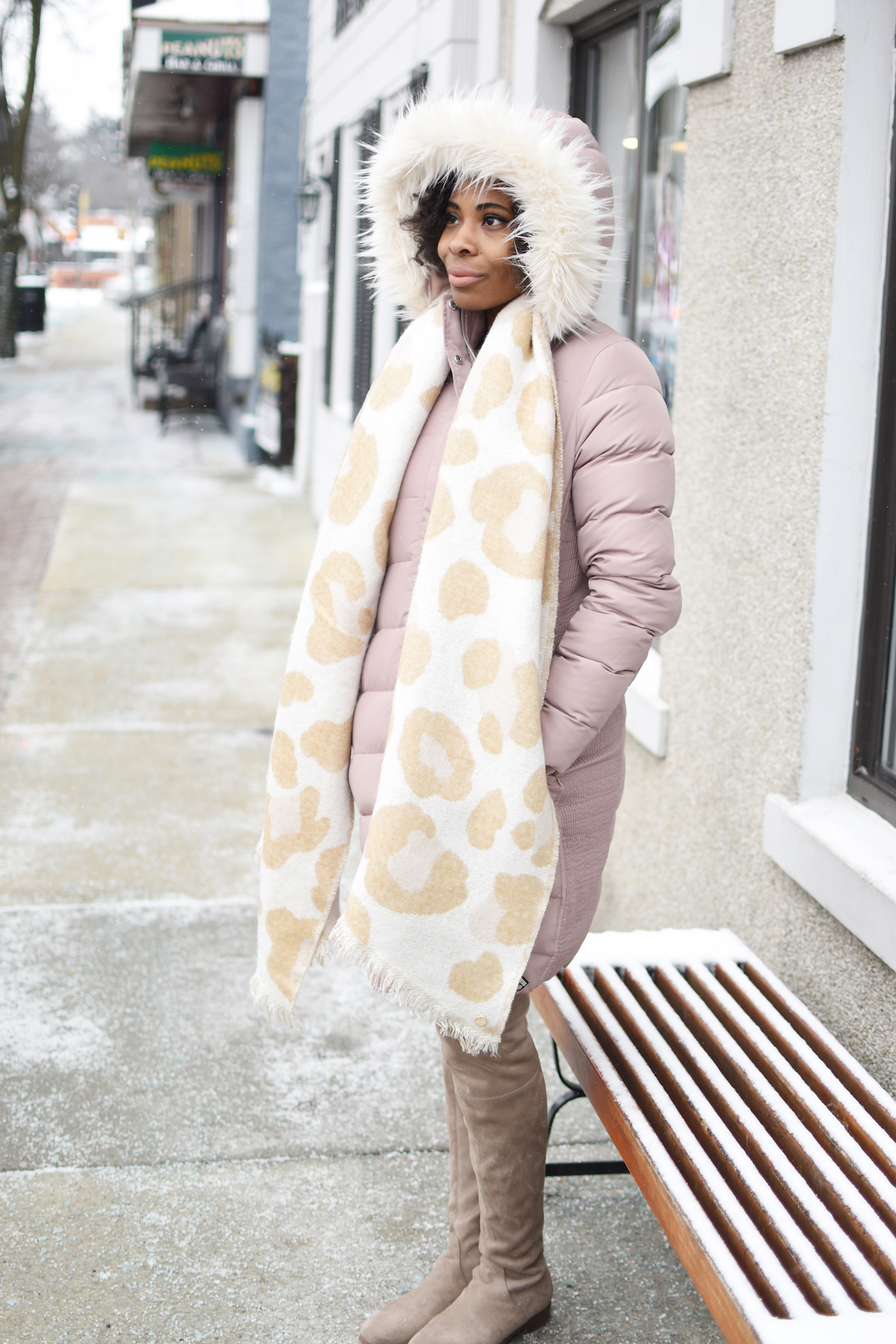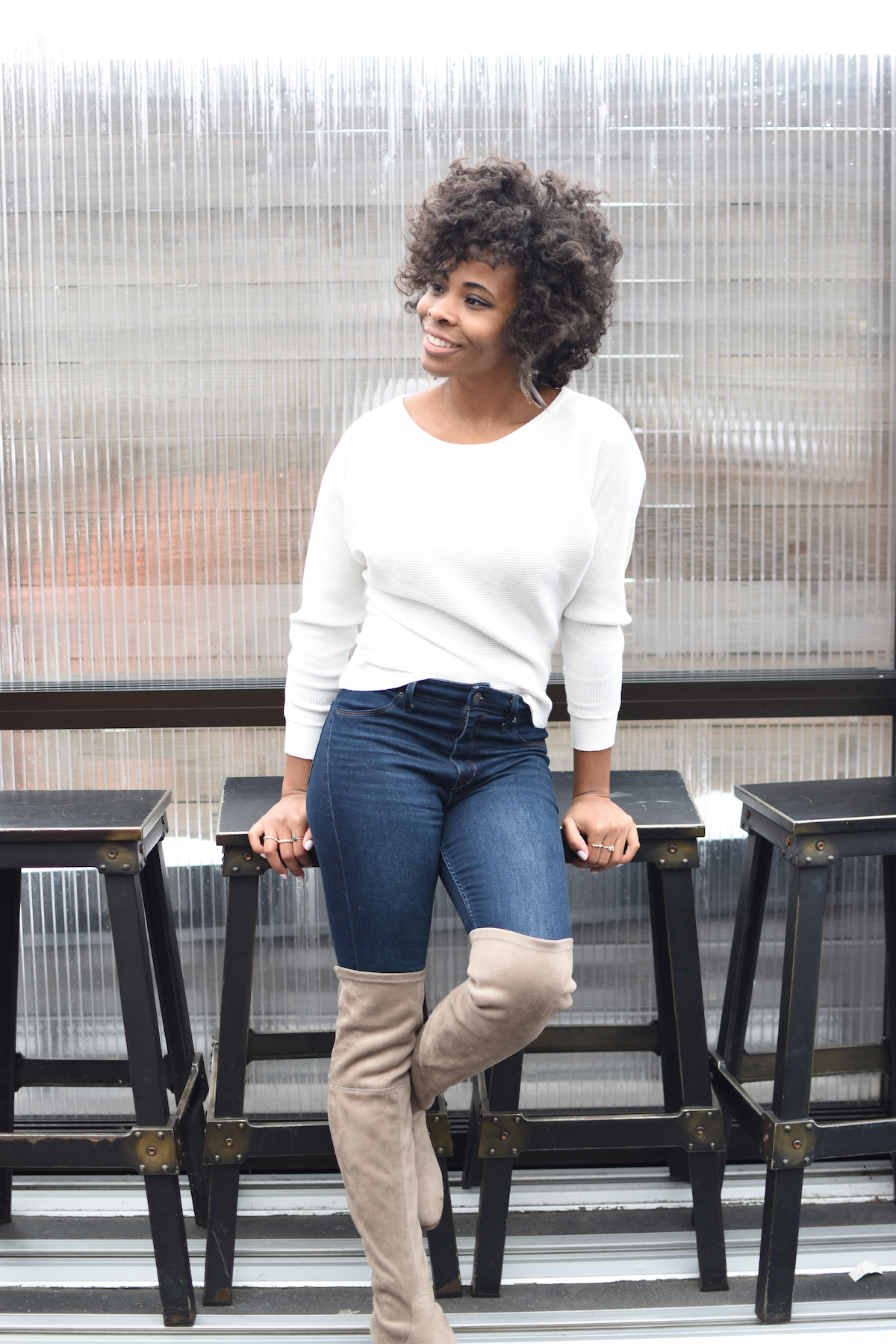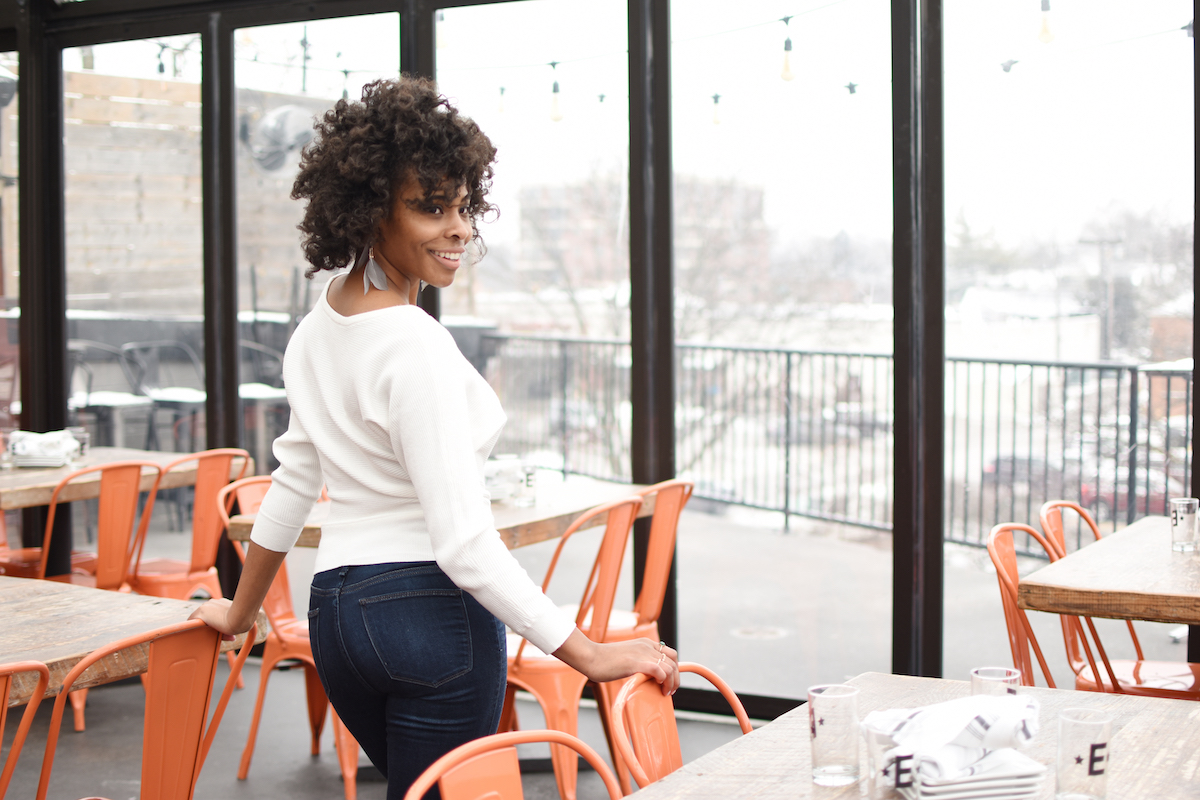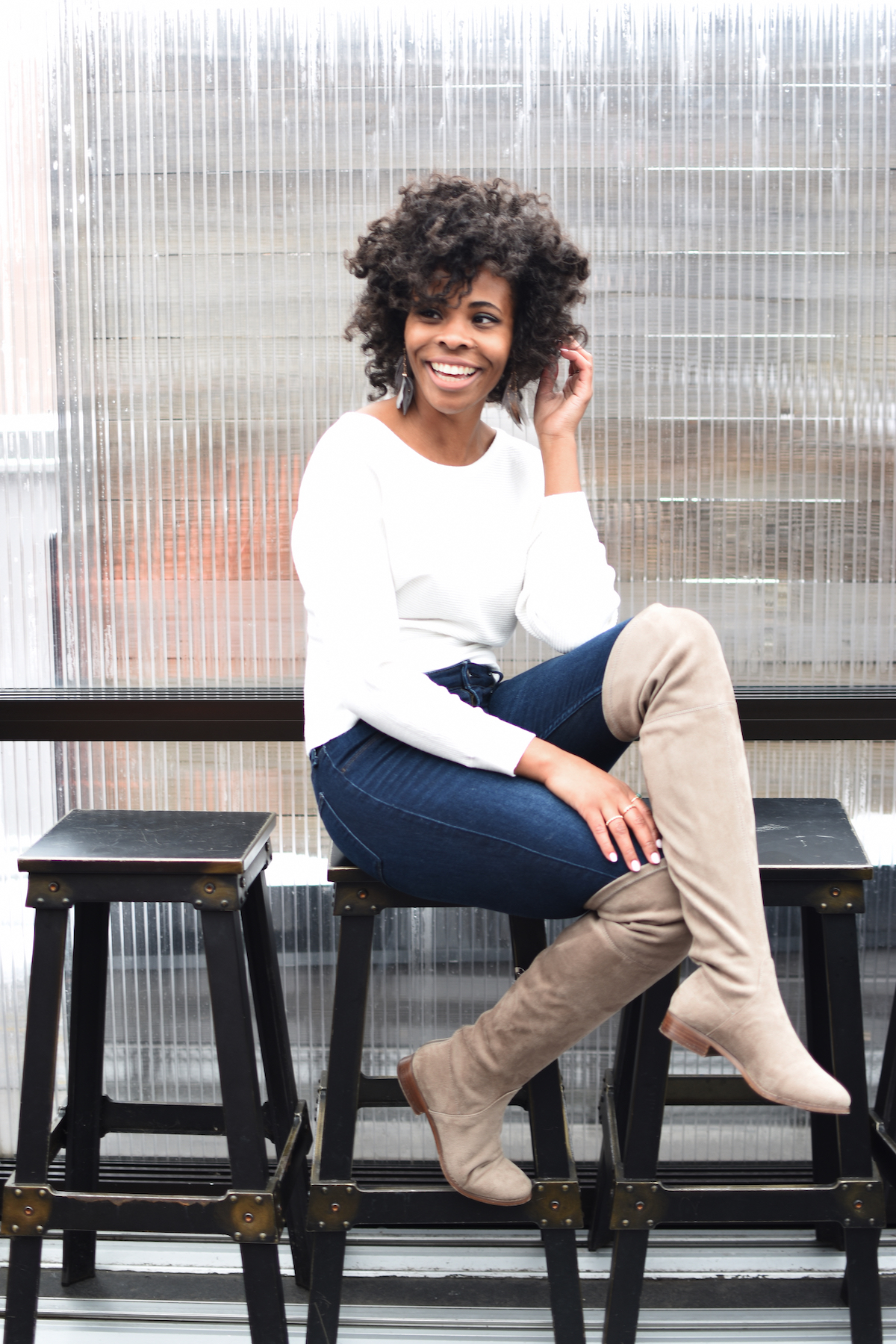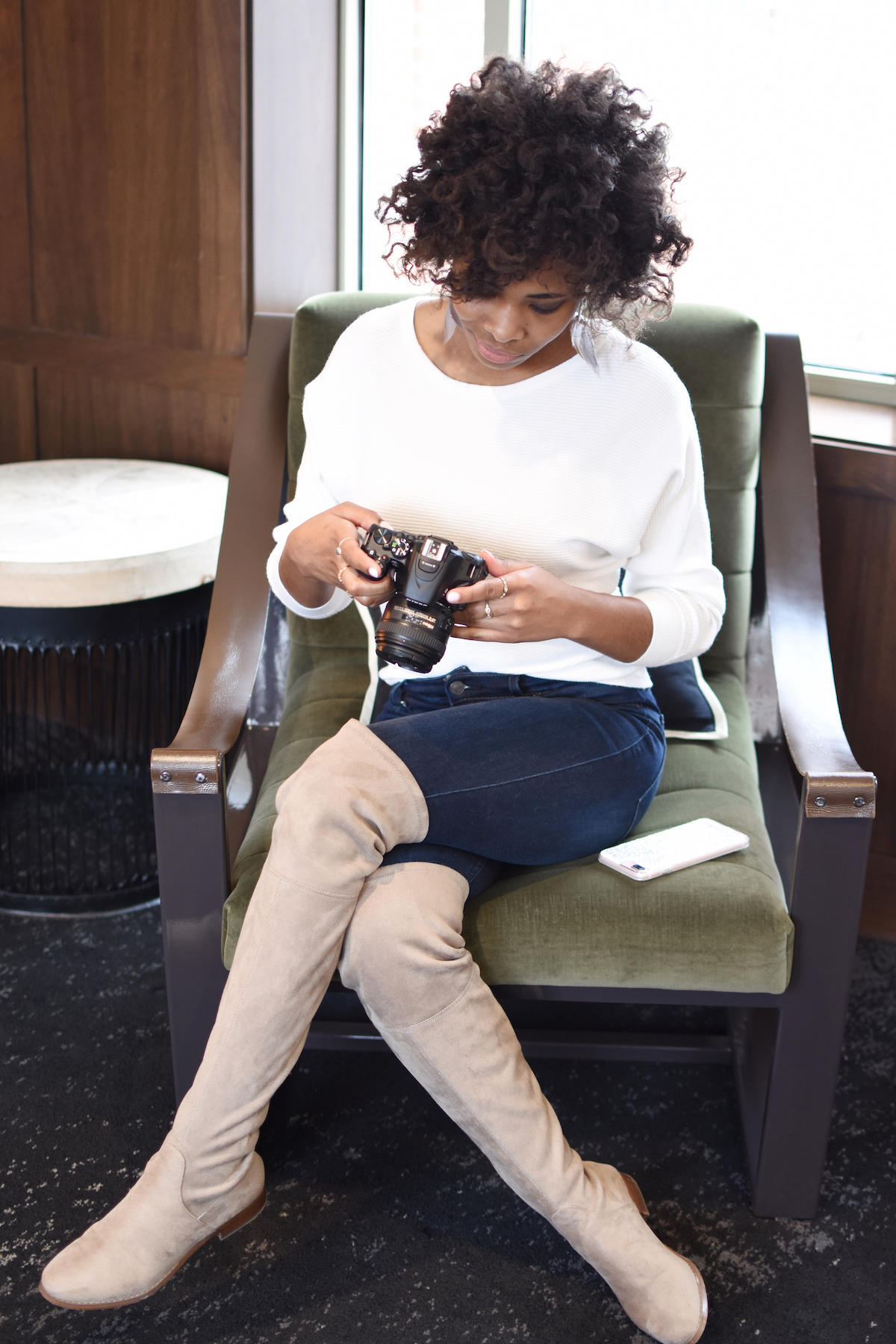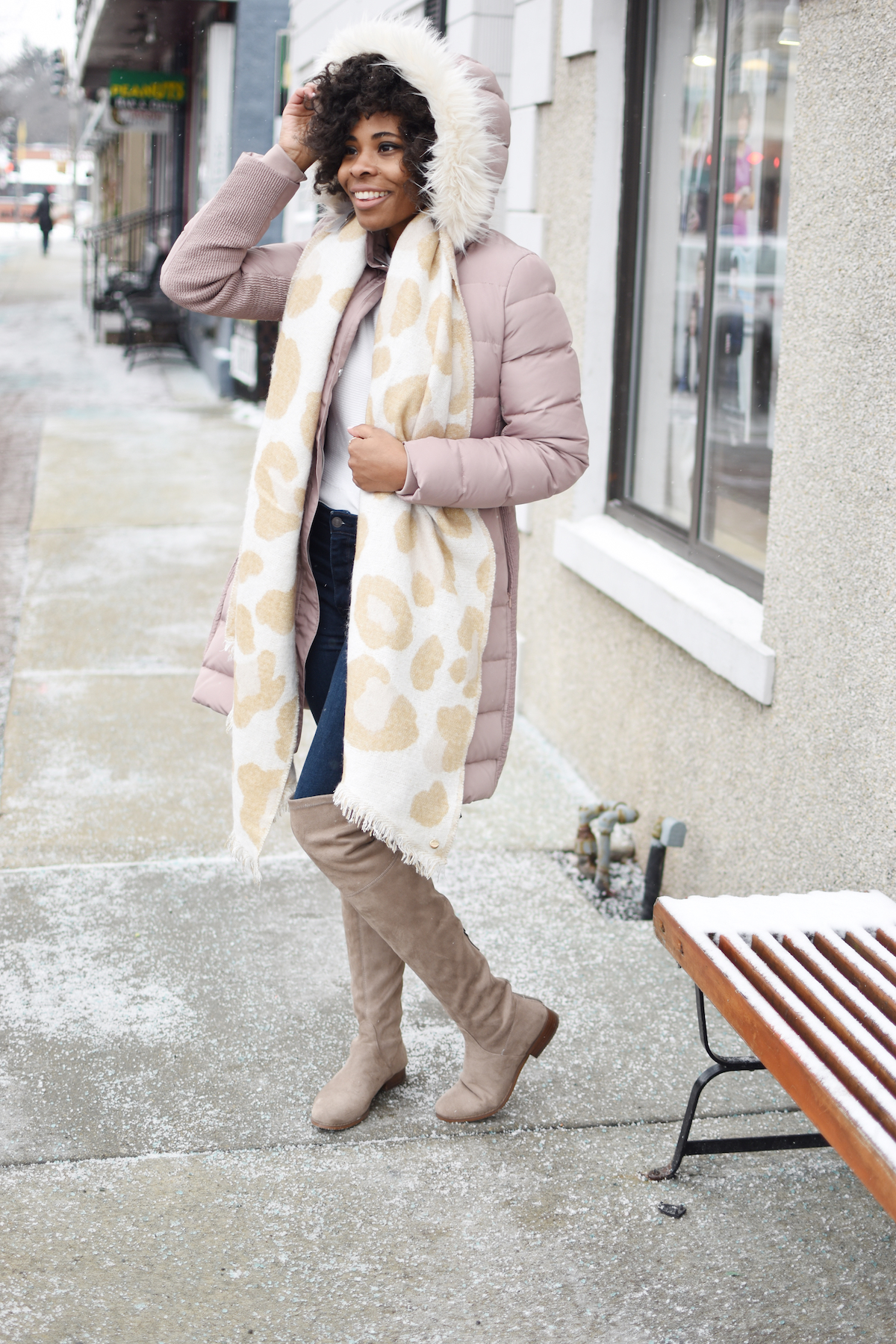 Sweater | Denims | Coat | Scarf | Boots | Earrings (also cute!)| Rings: similar | Nails: Dip Color & Similar
Shop this post:
Ivory Sweater
It's January and I'm in the Chicago area. With winter in full-effect, it's freezing and below freezing outside. Ironically, I'm starting to make purchases that I can also wear in warmer weather. Spring is a couple of months away, and it will take until late-April before it gets really warm here, but I am buying clothes that can easily transition into spring.
This ivory sweater is the perfect top to wear in winter and spring. It's warm but has a slightly cropped sleeve and length that will look weather-appropriate in either season.
The sweater is ribbed and I love dressing it up or down. My look in this post is casual, but I've also rocked this sweater with lighter jeans (I like this pair in medium wash), dark heeled OTK boots, a black jacket and a dressier handbag. This sweater also comes in multiple colors. I love how versatile it can be.
Planning 2019
In my previous post, I wrote about my goals for 2019. I'm still getting the details and planning worked out, but with "blogging more" as one of my goals for the year, I am happy that this is my second post of the new year!
To get photos for this post, I met up with my blogger bestie. If you follow me on my Instagram, you'll know I mean Tess from Little Things by Tess. We went to our mutually favorite coffee shop, Sparrow in Naperville, did some planning and took photos for each other. We've previously worked together on content and constantly share influencer and blogger tips, but this was the first time we concentrated on photos. So far, I'm thrilled and think we'll be a great team supporting each other's photography needs for style posts.
Click here to see more of my outfits! Check out my boutique!
What winter-to-spring pieces are you loving this year?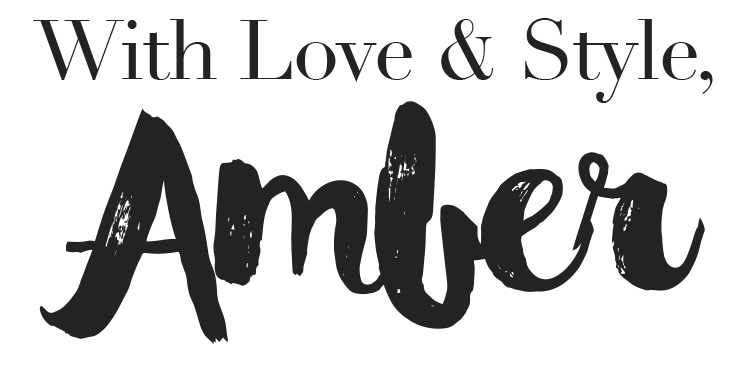 Amber is a 20s-something Chicago creative who loves writing, shopping, designing, feeling good + looking good + living good!
Click here for more about Amber.