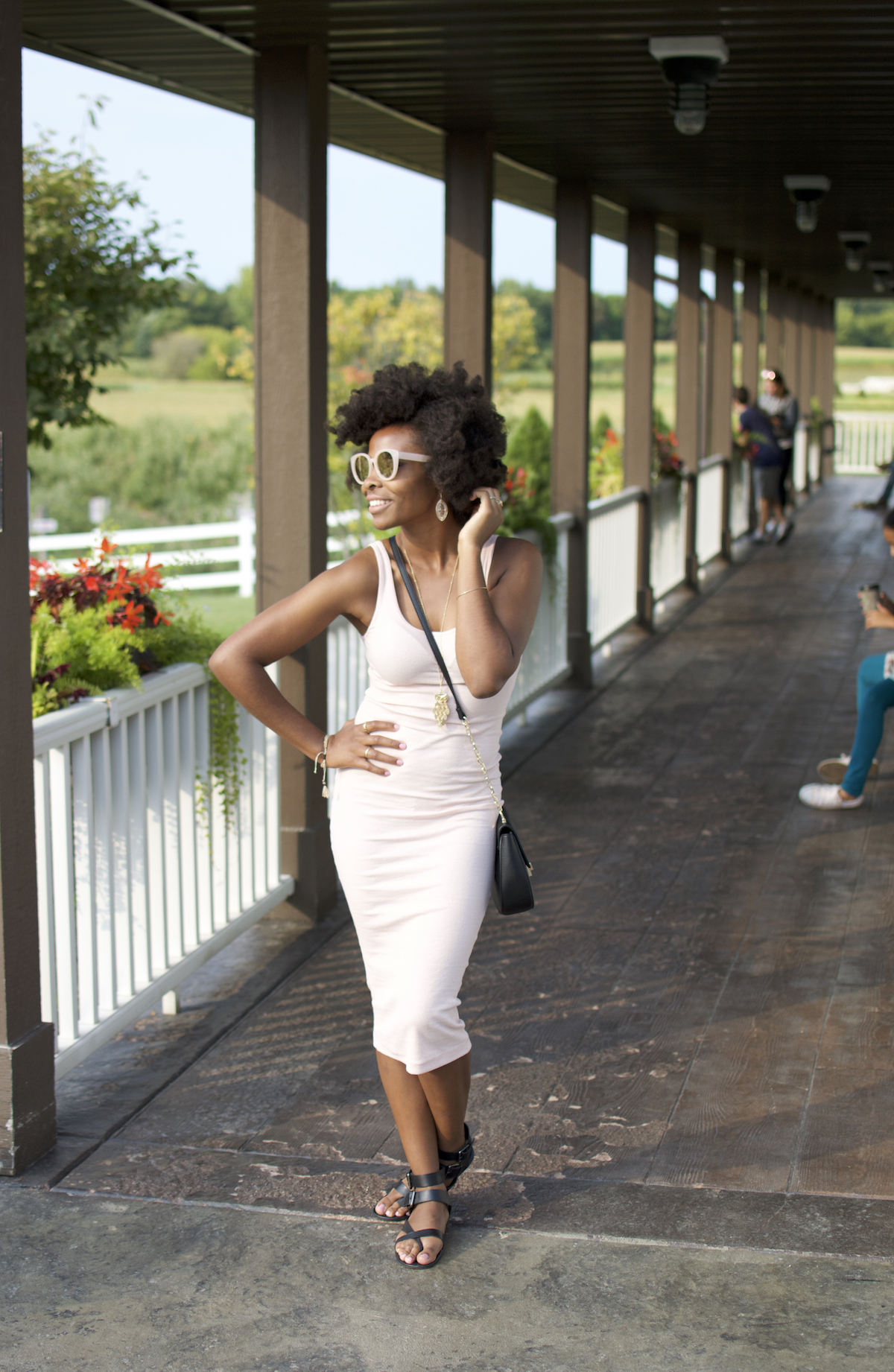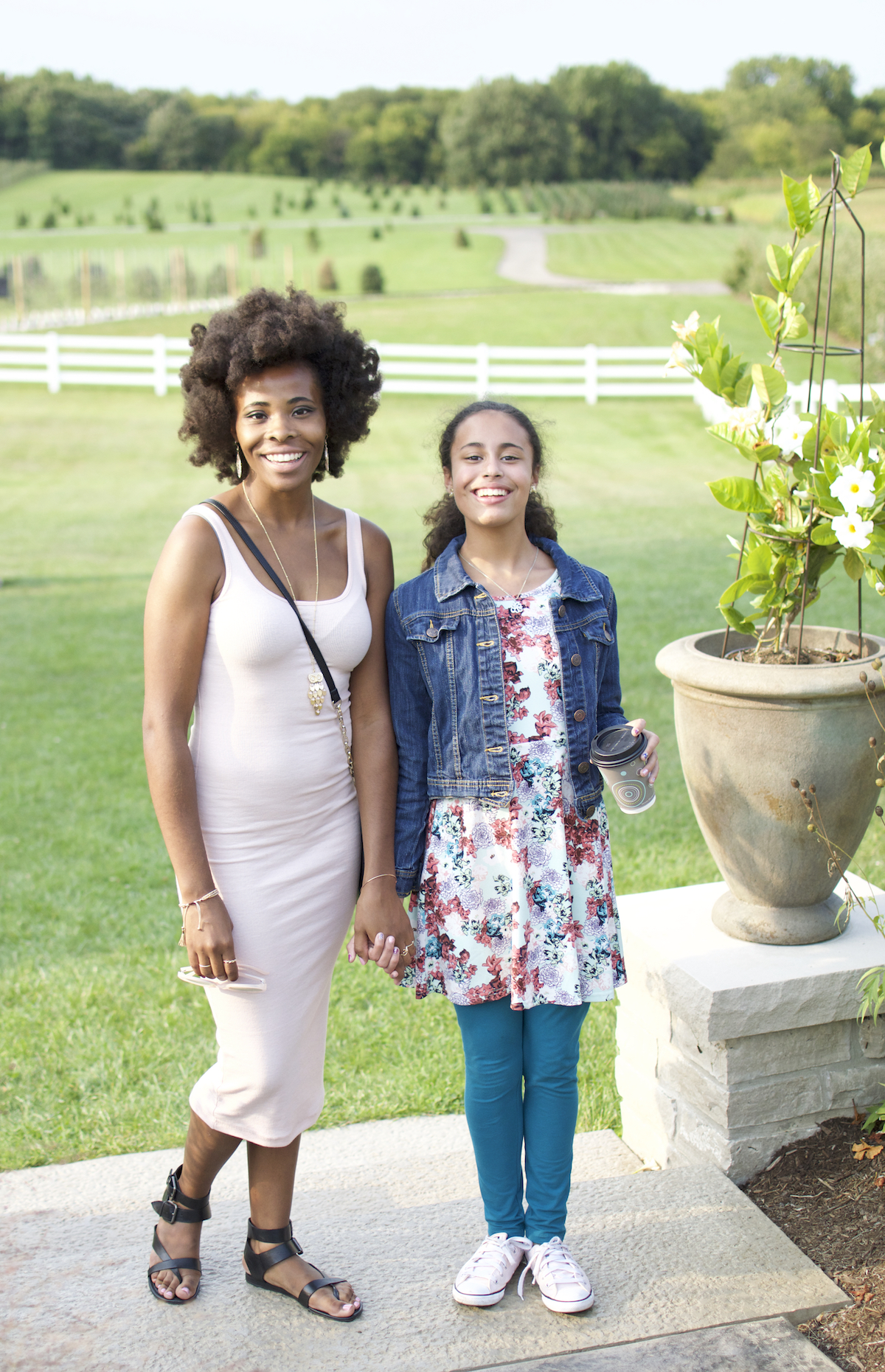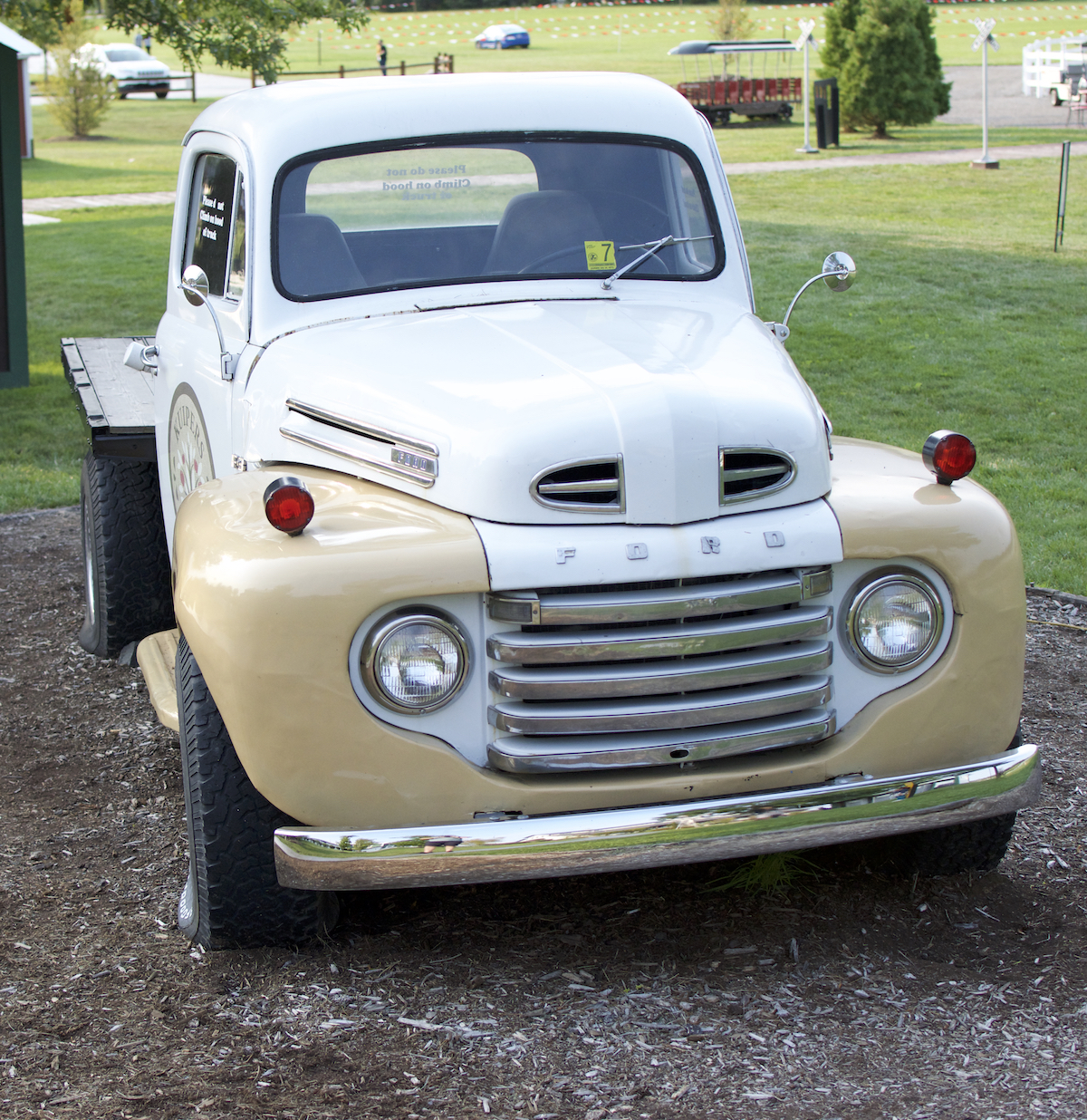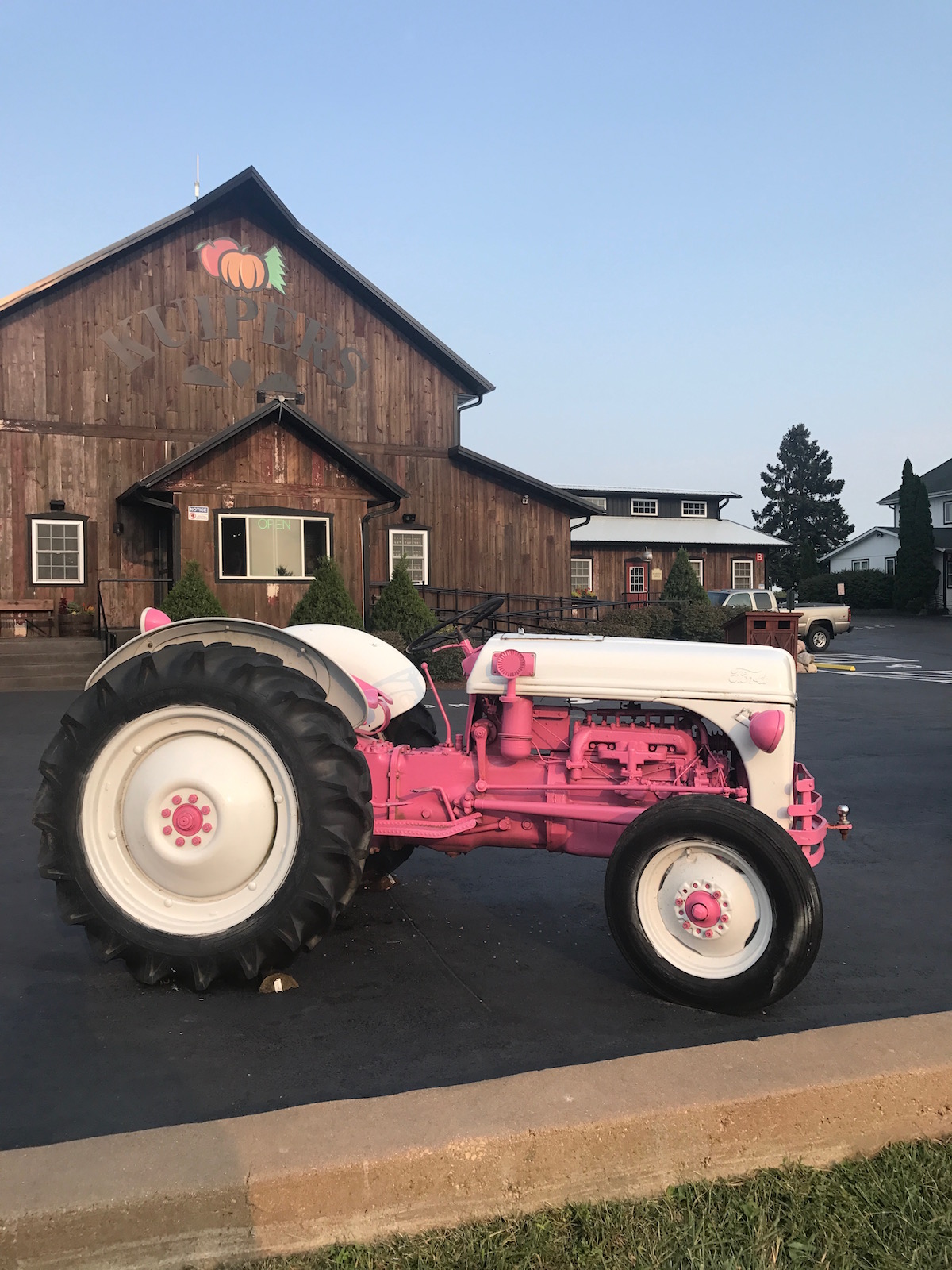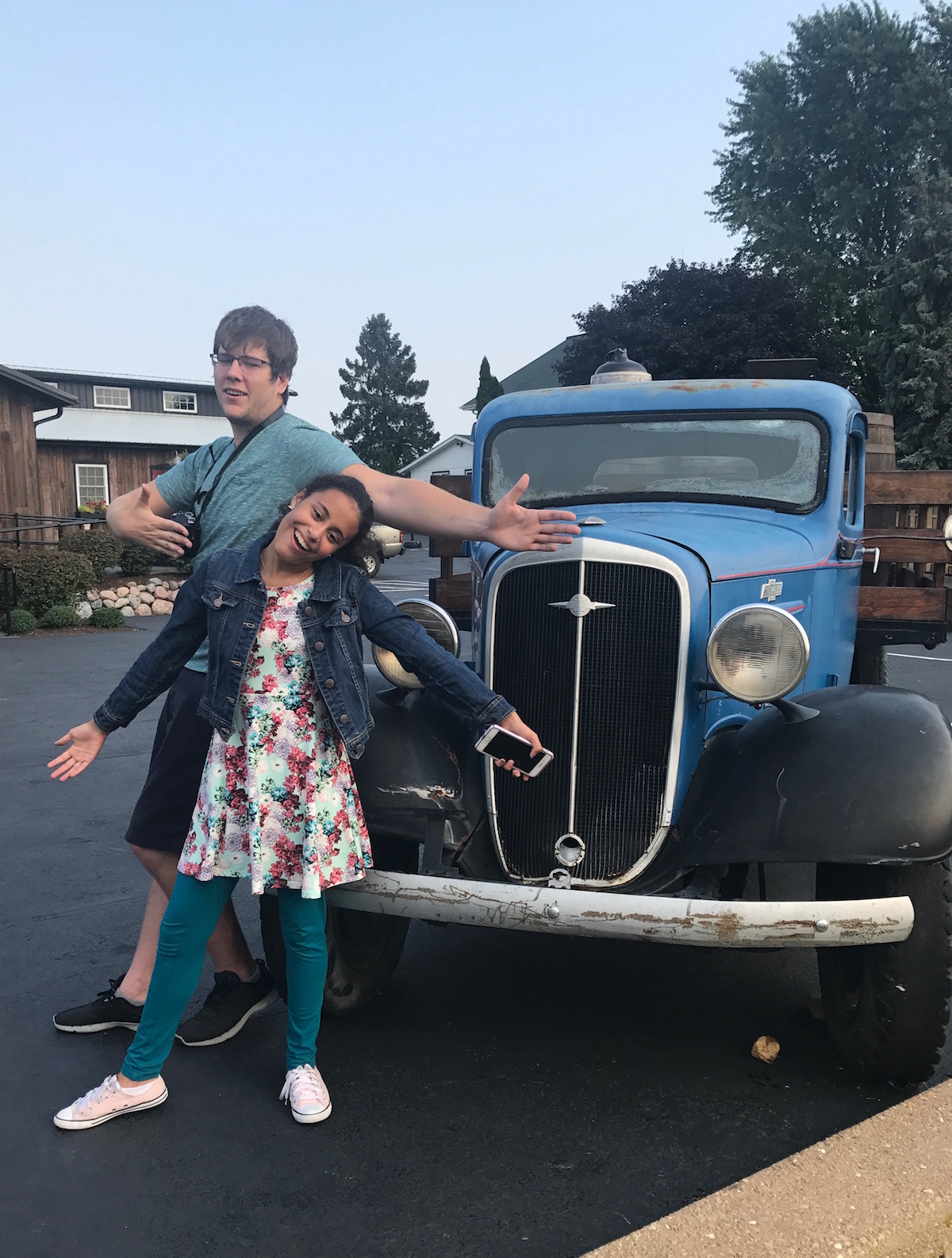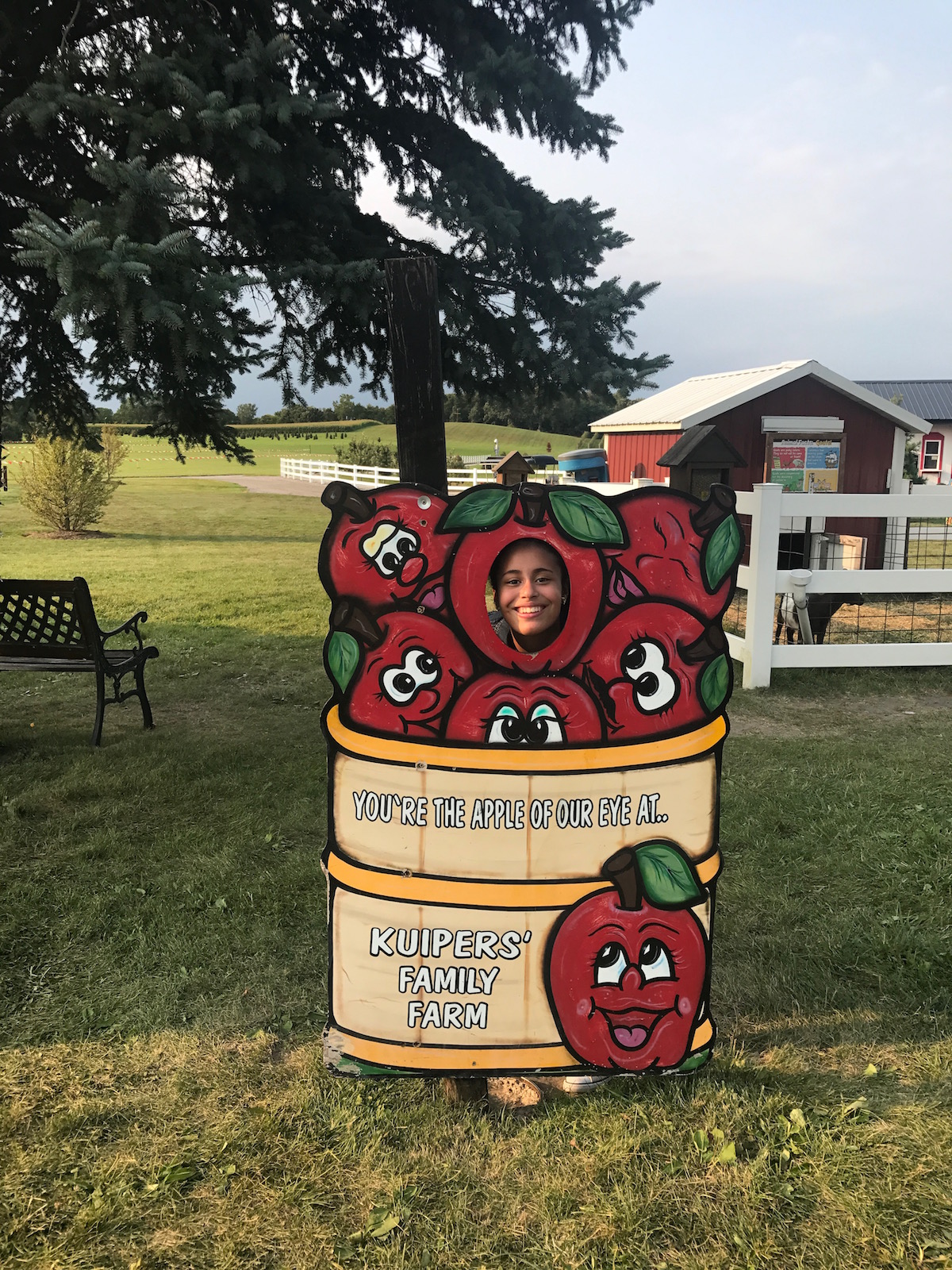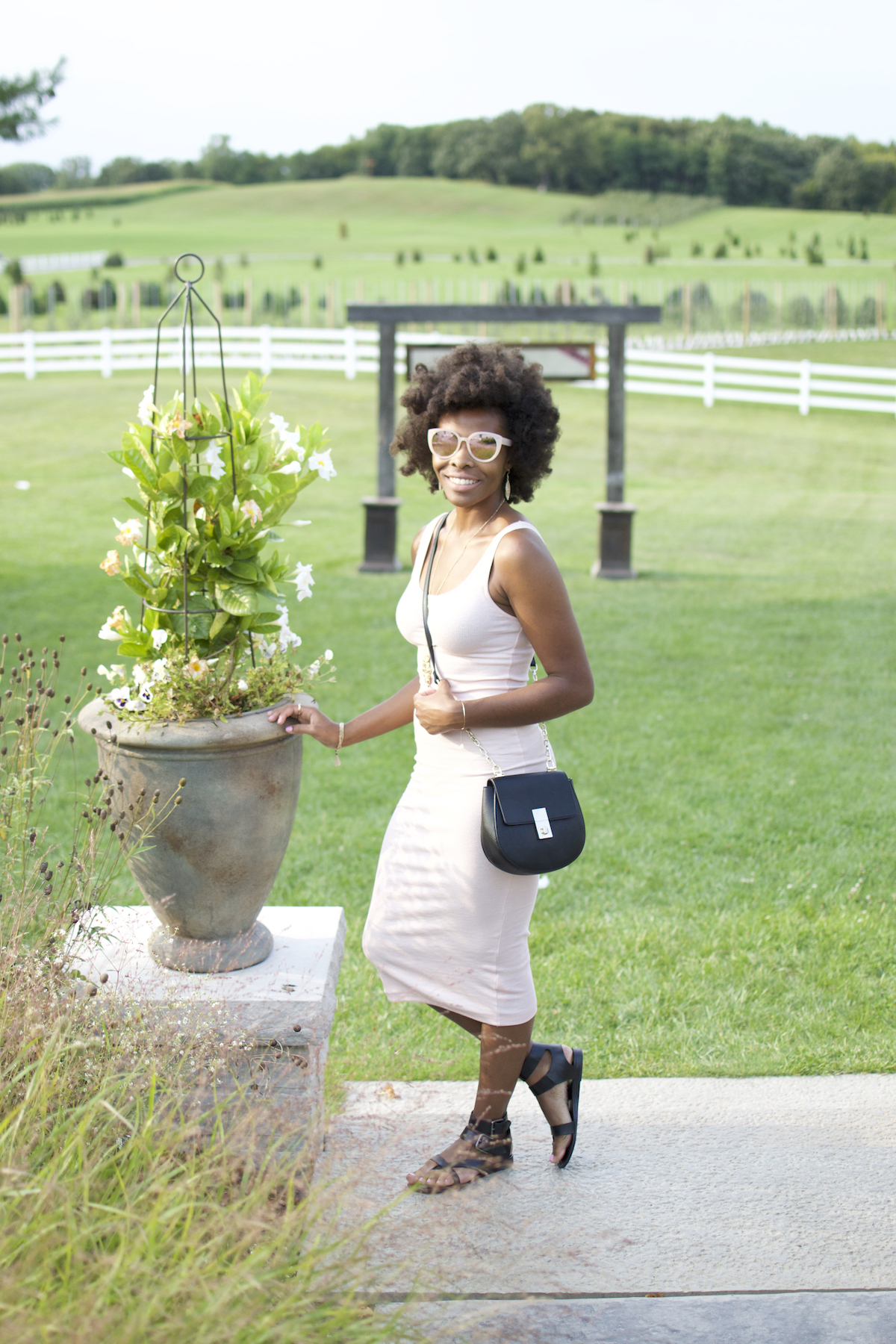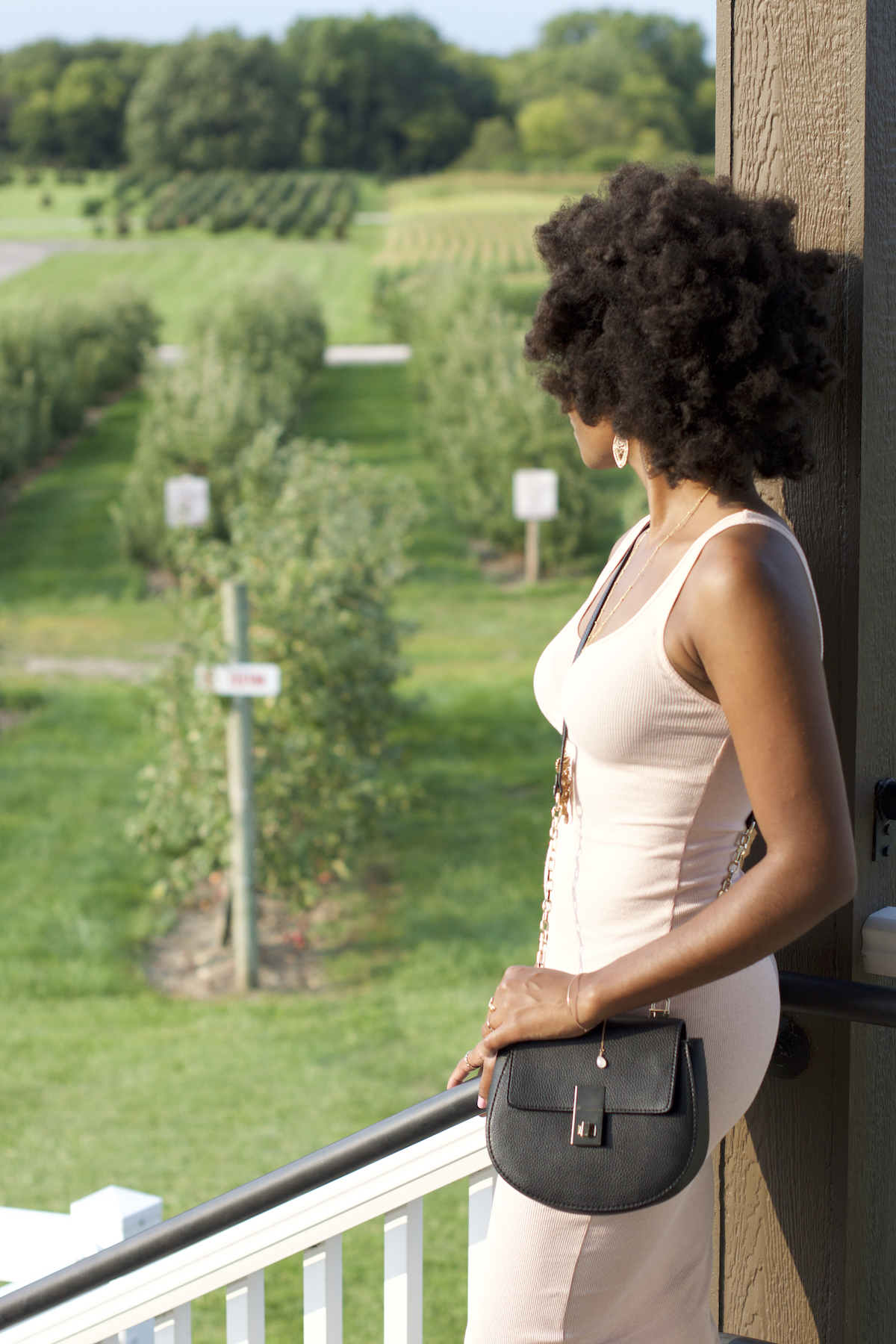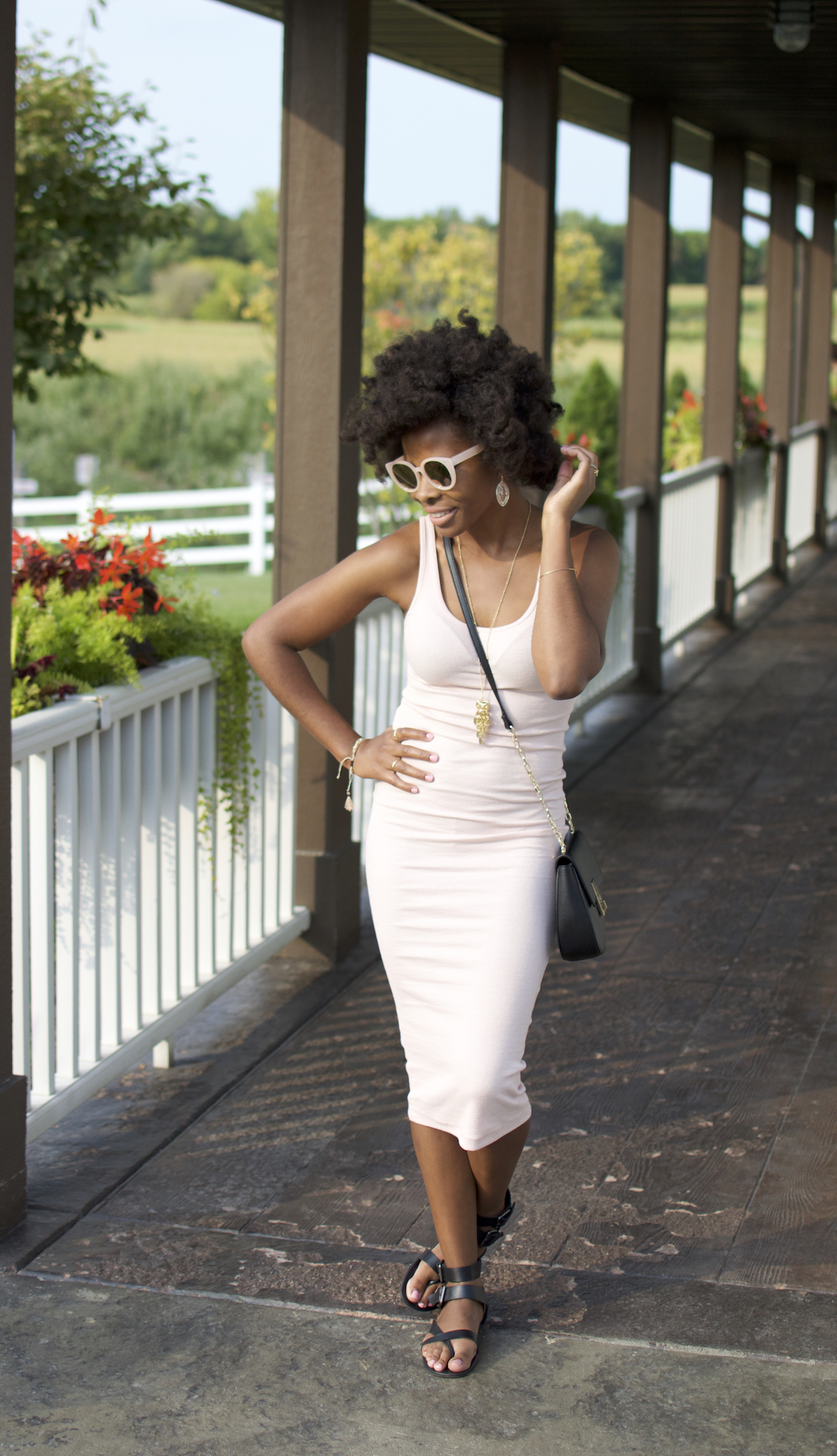 Dress | Sandals | Crossbody Bag | Sunglasses (c/o) | Necklace (c/o) | Rings (c/o) |
Earrings c/o (similar) | Bracelet
Fall is Here
Happy Monday!
This past weekend kicked off with the first day of fall. Even though autumn is officially here, in Chicago, we're experiencing 80°  and 90°  temperatures. It's hot!
The midi dress in this post is perfect for going from hot days to warm or cool nights.
Apple Orchard
A few weeks ago, David and I took Alena to Kuiper's Family Farm & Apple Orchard. It was such a wonderful experience. We were able to walk around and sample different apple types grown in their orchard. We also stocked up on their delicious apple cider doughnuts and popcorn.
Kuiper's Family Farm also has a Pumpkin Farm, so we'll be back in a few weeks to check out their pumpkins and their haunted corn maze. David can't wait to go back for the popcorn.
What are some of your favorite things about fall? Do you enjoy apple picking? Let me know in the comments!
With Love & Style,
♥ Amber Monique Shannon
St. Charles, IL