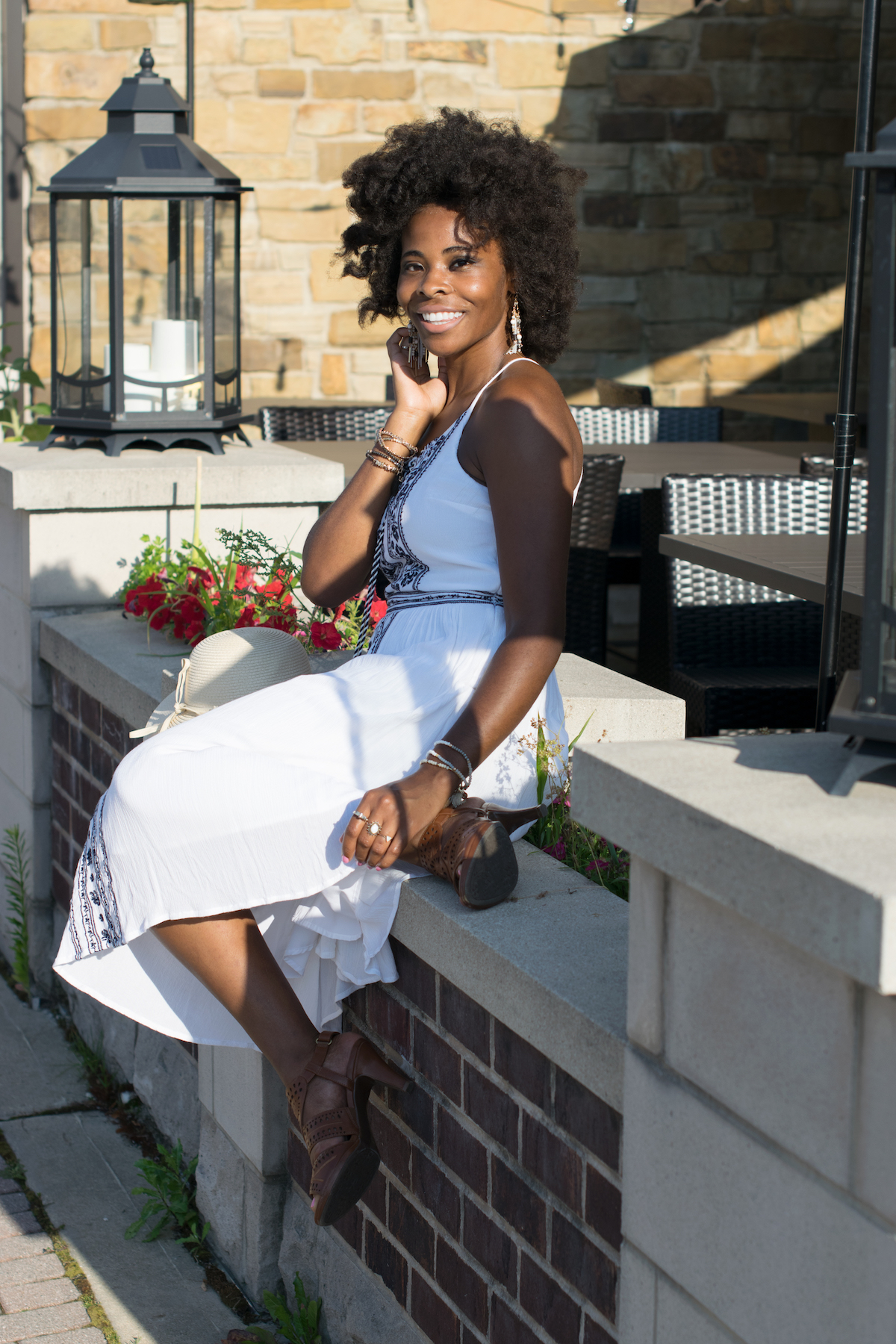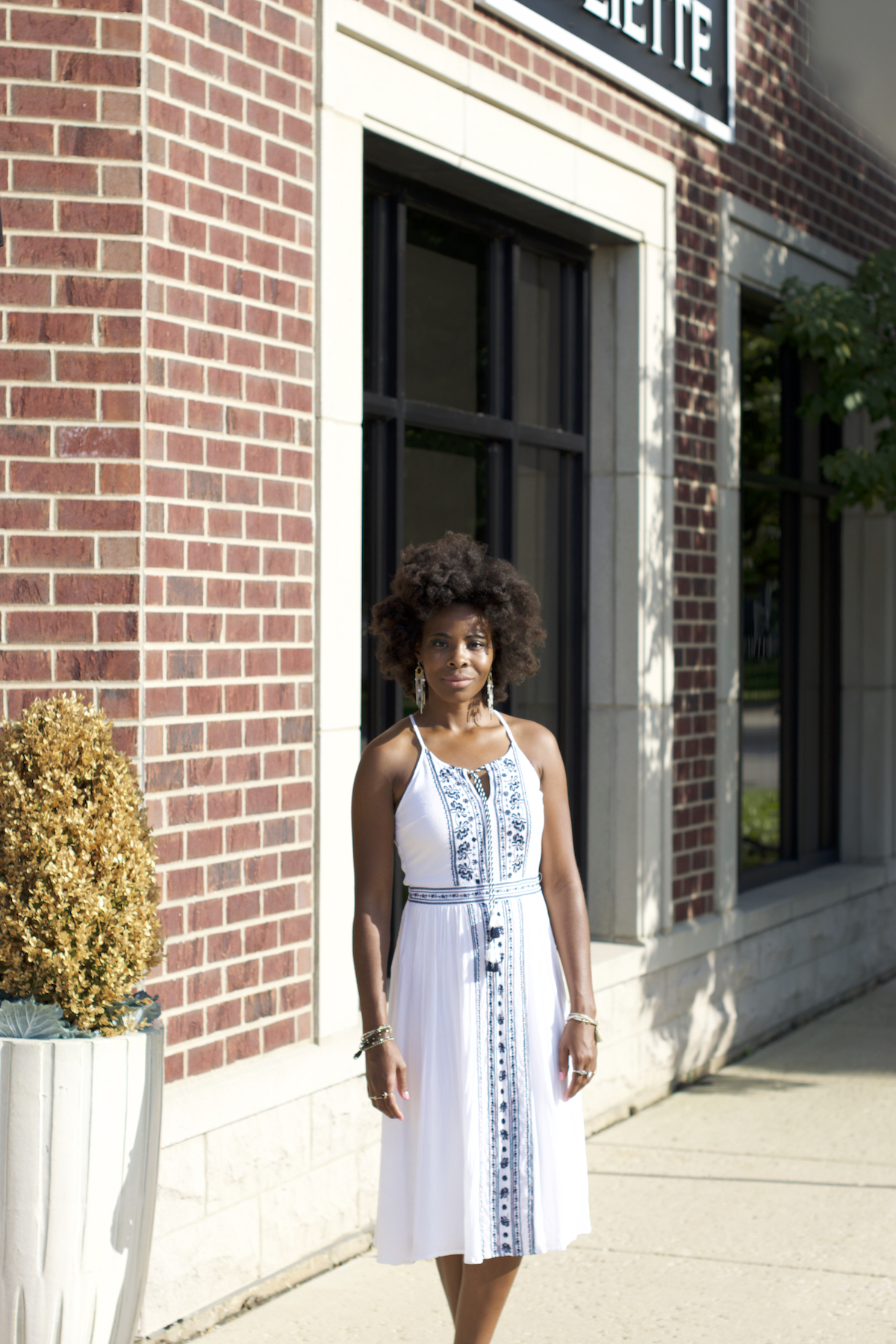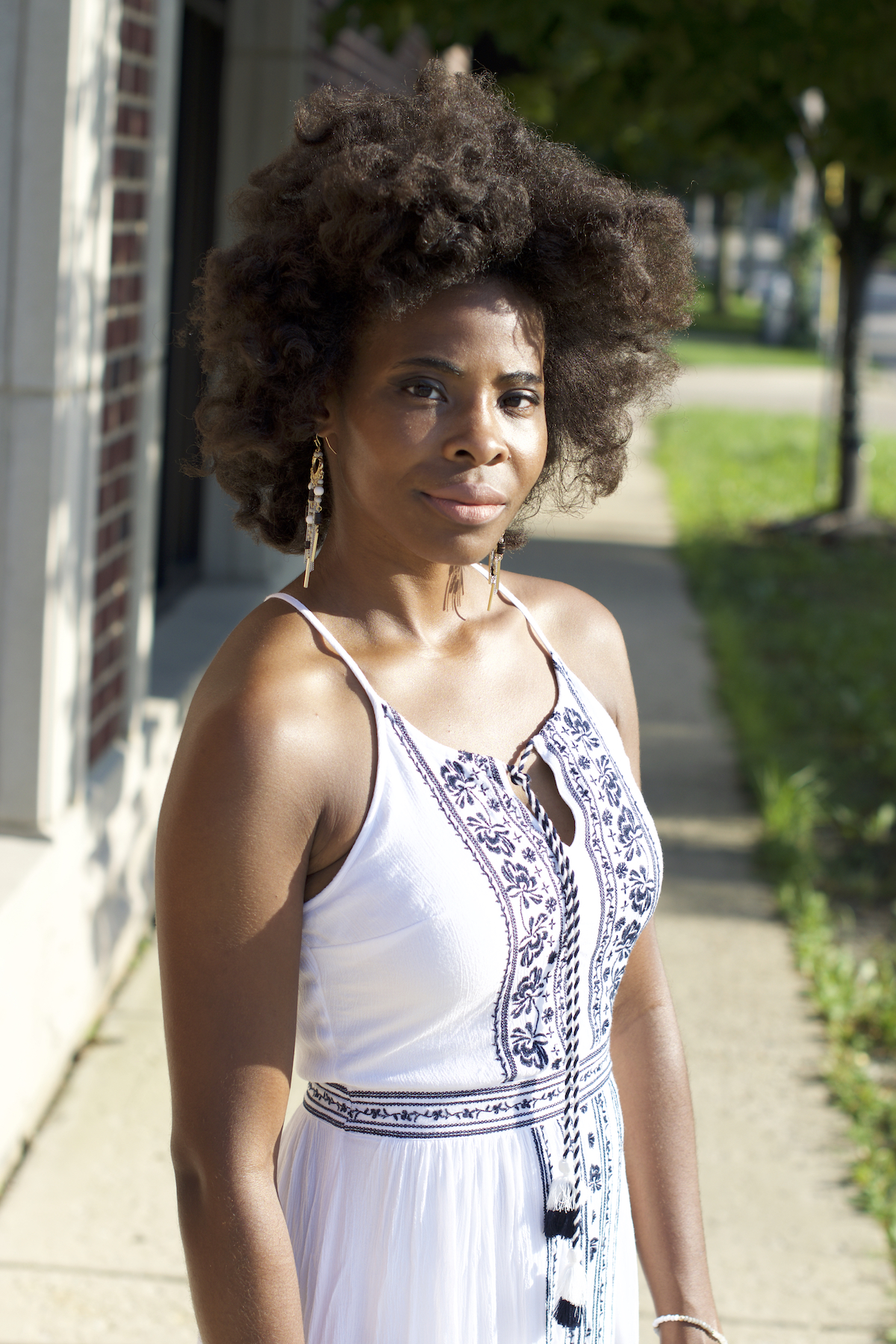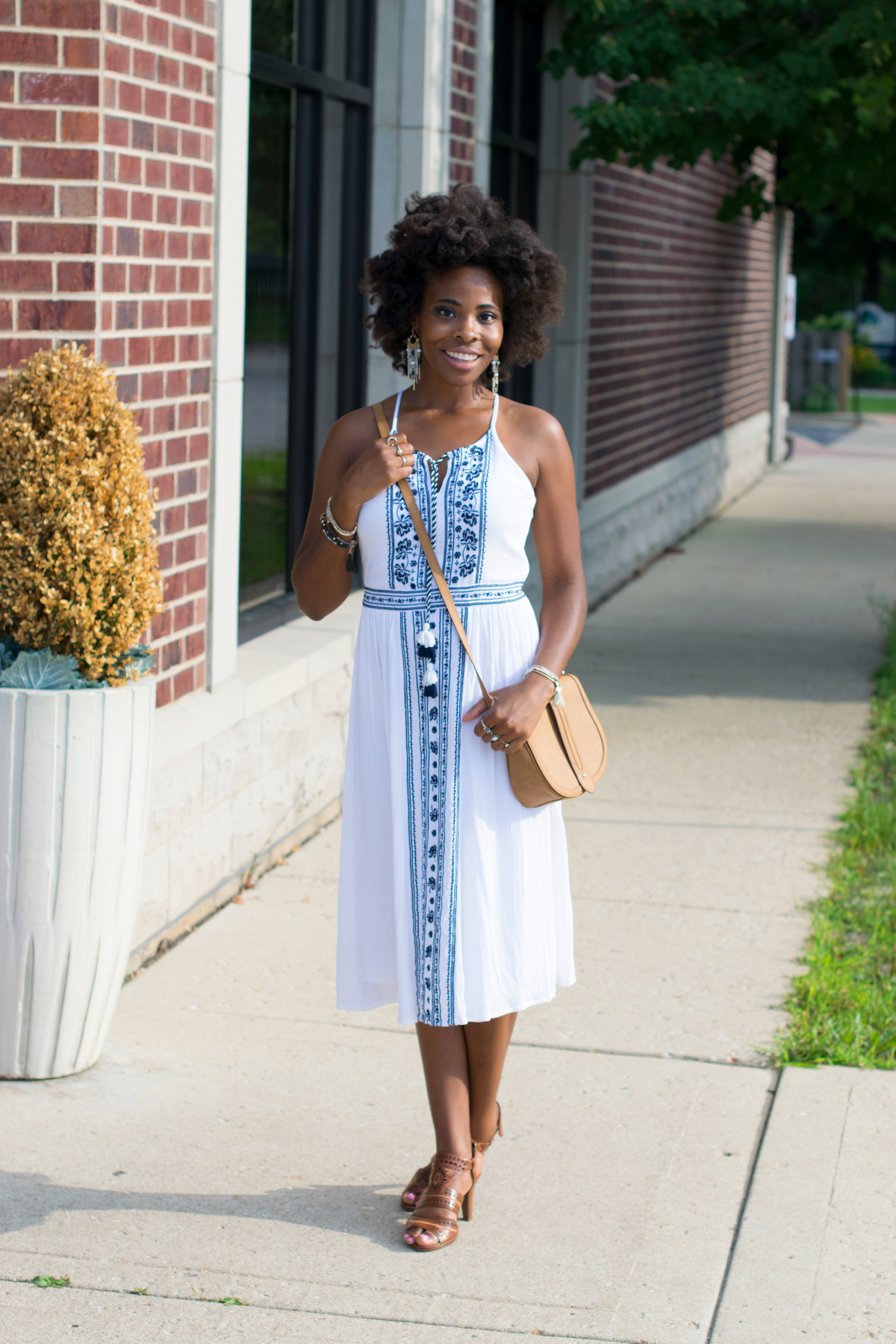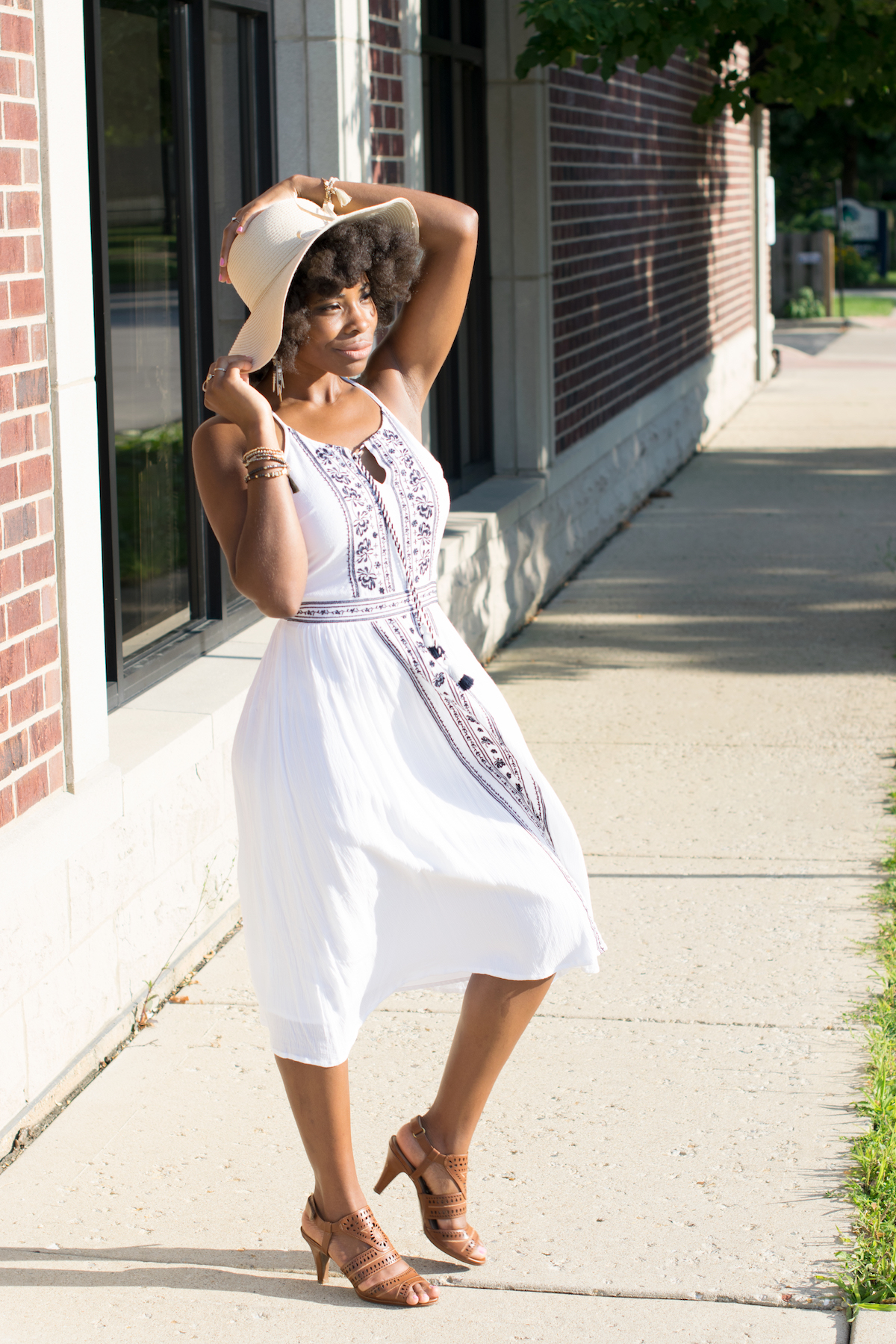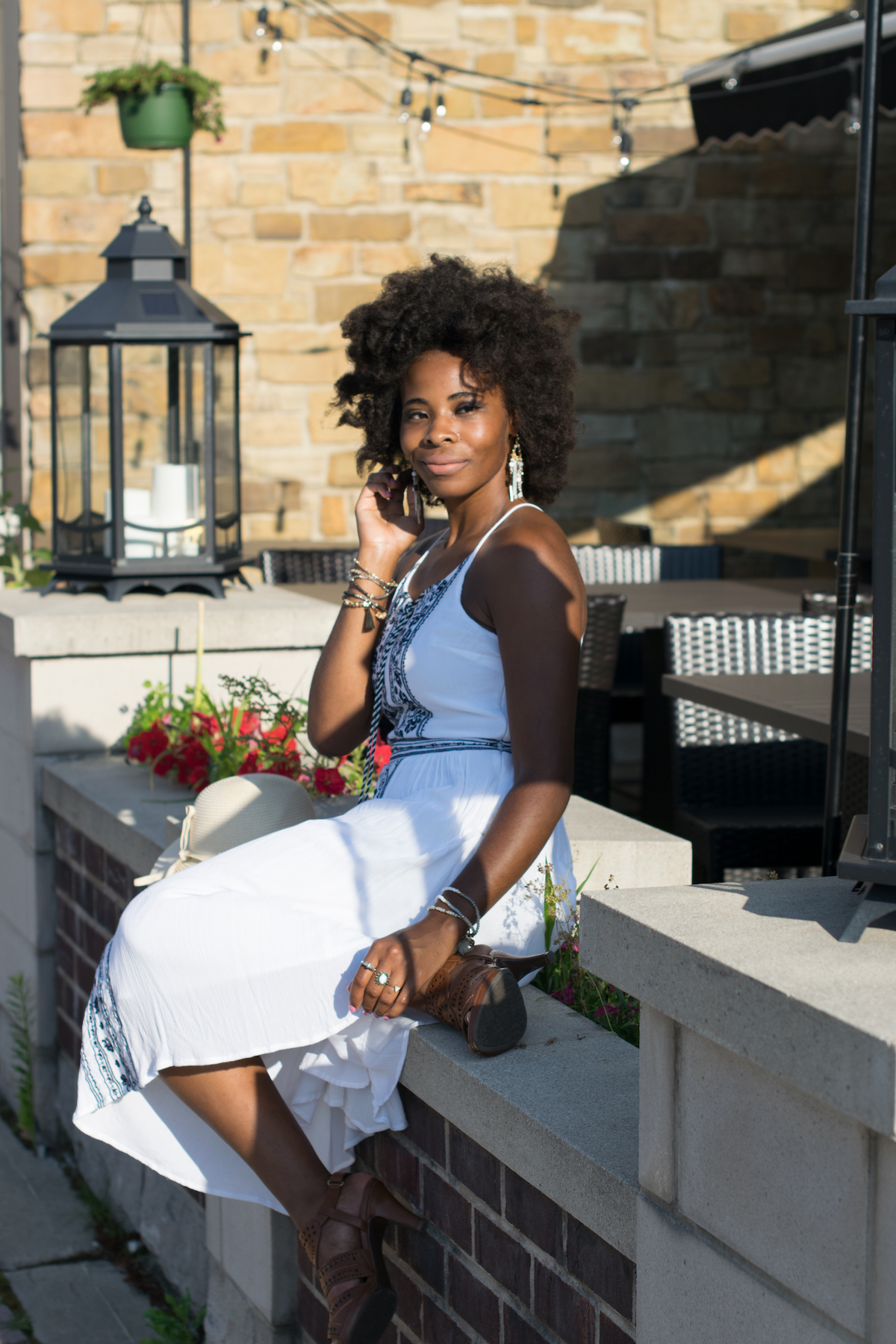 Embroidered Midi Dress (on sale, under $55!)
Sandals (old, similar)
Hat (old, similar)
Crossbody Saddlebag
Bracelets (here & here)
Earrings (c/o)
Lipstick: Lancome – Natural Beauty
Whew! We are already into the first full week of August. I cannot believe how fast this summer flew by. My summer was filled with learning, and I'm ecstatic about it!
During the 2016/2017 school year, I taught high school English classes. I'll always have an interest in teaching, but at the end of the day, being a classroom educator isn't my calling. I've spent the last several years designing a life that I (unexpectedly) love. That Instagram hashtag, #calledtobecreative, truly feels like a reality for me because of the creative growth I've been through. I've spent the last several years designing a life that I (unexpectedly) love #calledtobecreative #alltheambience Click To Tweet I taught myself how to start a blog, how to curate design work, how to plan posts and create beautiful images, how to market my blog(s), how to collaborate and how to make friends in the digital creative space and also engage with followers. The funny thing? Those are just the basics. There are countless hours that have gone into all of those simple sounding "how to's."
Recently, I've been working on improving my photography. My boyfriend, David, takes almost all of the photos for my look good outfit posts. David is great because he has a good eye for a wonderful image capture. However, many of our photoshoot sessions used to be filled with lots of "rapid fire" photography and a whole lot of "hope for the best" when it came to reviewing photos from a shoot. We've grown from that unskilled approach and are working together as a team to better our photography knowledge. David is a mechanical engineer, so he automatically appreciates the science behind setting the camera to capture a great photo. With some research and effort, we've been able to go out for photoshoots and take more deliberate photos.
The pictures in this post are from one of the first purposeful shoots we've gone on and I'm thrilled to share them with you. I'm also immensely grateful for David. I really have to give most of the credit to him because without having Dave behind the camera, I wouldn't maintain consistency with All the Ambience and consistency really is key.
[Related post:
A Realization: The Key to Successful Blogging
]
About the Embroidered Midi Dress
I give lots of gratitude to David for the photos, but the outfit styling is all me. This embroidered midi dress is a summer favorite. It's perfect for brunch with the girls, a lunch date, strolling around some darling boutiques while on vacation and even makes for a lovely, casual wedding guest look. It's really a versatile piece, and it comes in black, too. Currently, this embroidered midi dress is on sale for under $55! Buy it, you'll love it… just be prepared to look good! 😉
With Love & Style,
♥ Amber Monique Shannon
St. Charles, IL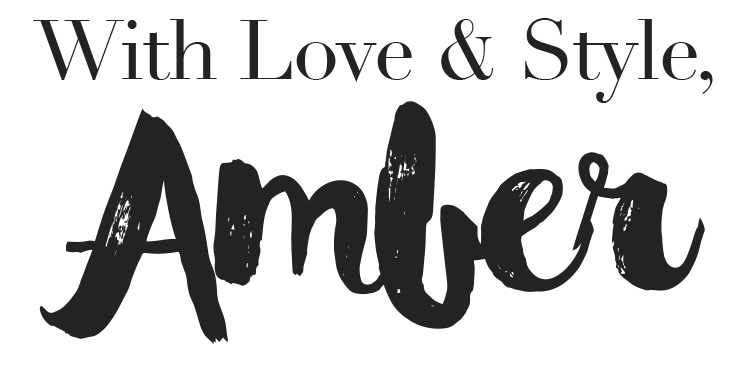 Amber is a 20s-something Chicago creative who loves writing, shopping, designing, feeling good + looking good + living good!
Click here for more about Amber.