The other day, Alena asked me two questions:
What's the best thing about being an adult?
What was the best thing about being a kid?
I'll share my answers to and the relevance of those questions near the end of this post.
For now, before I reveal the key to successful blogging, let's travel down memory lane…
Perhaps my favorite story, when I talk about blogging, is the history of it all. Unfortunately, it just recently hit me that while there are some years of history to my years wrapped up in blogging, there's not a whole lot of success behind those years to feel proud of a product, or in the case of blogging, proud of a space on the web.
Here's a look back:
Classy Ever After
In mid-2012, for a specific reason I cannot remember, I started a blog called Classy Ever After. All I recall is that I was fed up with trashiness and apparently thought it was my calling to blog about classy lady tips. Although during the 2000s I dabbled in blogging (via Xanga, LiveJournal and Blogger), when I started Classy Ever After, I opted to immerse myself in the web world and teach myself about web hosting, sitebuilders (thank you, WordPress!), and a bit of HTML and CSS.
After spending months and months (you want to really party? Stay up til 4AM learning web design and blog tricks!) teaching myself basic technical stuff regarding the blogging and web design world, I was finally ready to launch posts about How to Accept a Compliment and other various tips on keeping it classy. Even though I had a list of classy lady tips to cover, I was discouraged that no one was reading my blog. Shocking! (haha, in hindsight, not really!) I also found myself more interested in fashion blogs, such as FashBoulevard, Pink Peonies and a lifestyle blog called Living in Yellow.
Although I wanted to keep it classy, I also wanted to be a little truer to myself (I use profanity! Something tells me completely classy chicks don't do that… nor would they refer to themselves as "chicks") and I also wanted to try this up and coming phenomena called "style posts." After a year of struggling with a lack of: a good camera, a photographer, funds for both outfits and renewing my blog hosting, I said goodbye to Classy Ever After and took some time off from blogging. (Sidebar: there's a blog that exists called Classy Ever After it's run by Gina, she's a cool chick!)
Her & Hair
In late 2013, not too long after letting go of Classy Ever After, I got the itch to blog. I'd chopped off my damaged locks, became obsessed with hair growth journeys and, inspired by the sassy, super girl personality of my then ultra-feminist friend, I decided said friend and I should create a blog together. My friend rocked vintage clothing, style and hair; and I'd begun to rock my natural curls in the form of an afro hairdo. We spent a good chunk of our friendship "on the prowl" basically, looking for potential boyfriends while enjoying nights out during our early 20s. During our nights out, we drew a lot of attention due to everything from our bold styles, statement hair and outgoing personalities.
Fueled by that attention, my friend and I decided a blog journey was in order. My friend, a graphic designer, created the perfect icon and logo while I worked on developing the site. Her & Hair was born, but didn't stick around long as our friendship ended. I tried to keep up Her & Hair for several months (posts and videos), but into early 2014, I felt discouraged, busy and disinterested in a blog that was supposed to be about women empowerment but built on a broken friendship. Again, I let another blogging project fizzle out. But you can bet your blogger buttons (remember those? ha!) that I continued to learn about the blog portal of the web world.
(Sidebar: Sad story turned happy? Recently, said friend and I added each other back on Facebook.)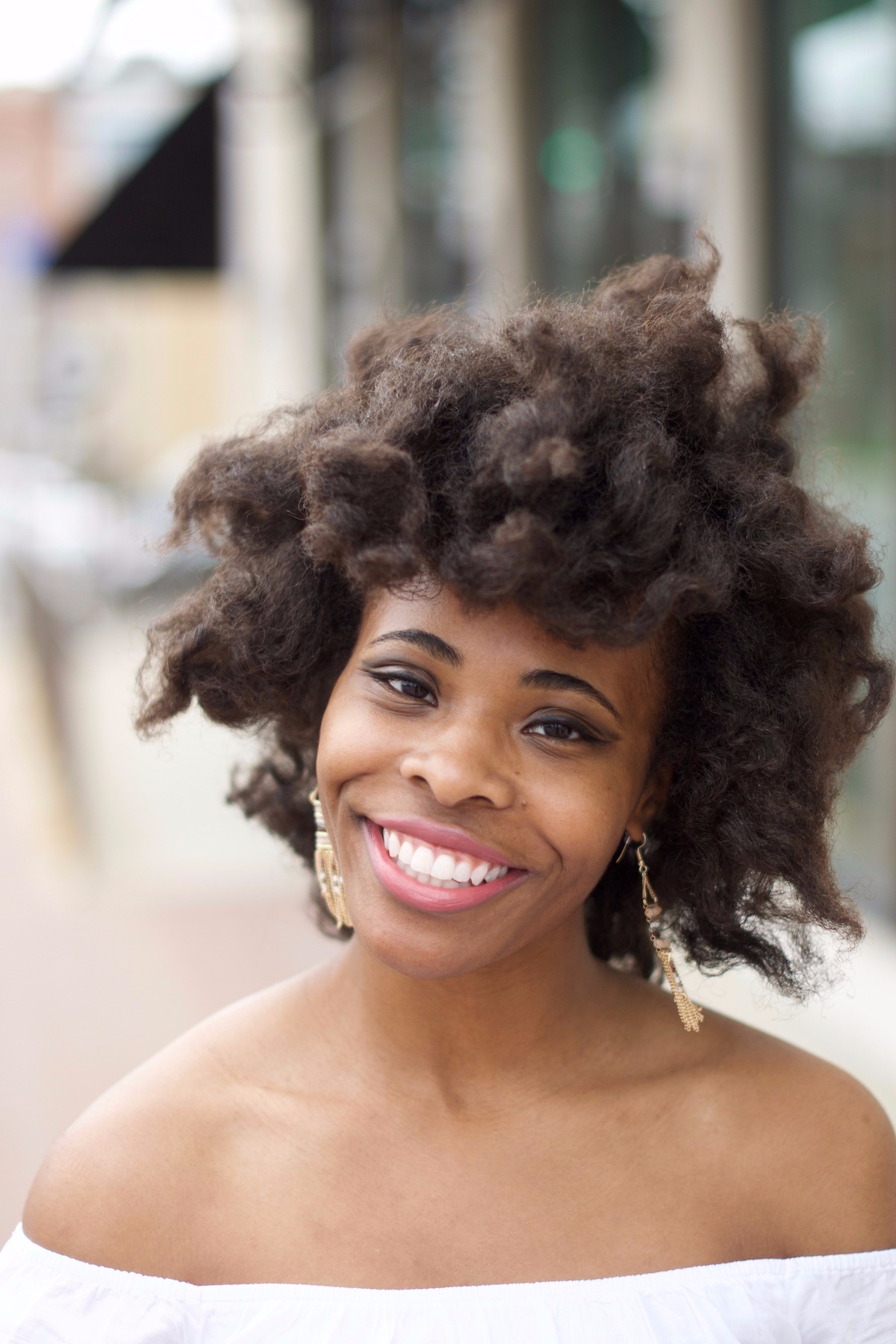 All the Cute
You may already be a bit familiar with my previous blog, All the Cute (born in 2014). The bio of All the Cute blog began with the following words: "stemming from a meism that I've been saying for years…look at all the cute…" hence the former blog's name. That bio chatted about how I'd never had a blog that focused on my life and my loves. And that's just what I did with All the Cute. For a little over 2 years, I produced content that focused on cute stuff (yummy recipes, holiday inspo, shopping and a bit of home decor), my loved ones and mostly, my personal style.
By the middle of 2016, and right around the time that I landed my first teaching job, I found myself fed up with All the Cute because my life was not always filled with "cute" and my style wasn't always "cute." Admittedly, though, I hold some great memories after spending 2+ years working on All the Cute. I blogged in that one space longer than my blogs in the previous years, met blogger friends in person, participated in collaborations and giveaways, and obtained some great opportunities to finally make a bit of money off of my blog (ads, sponsored posts and affiliate links, hellooooo). However, it just didn't feel right…
All the Ambience
Just launched! Almost 5 years into my journey as a blogger, All the Ambience takes the word "ambience" and gives me freedom to mold my current web home into an appealing space. After doing some "how to" research to better my blog (narrowing my niche, expanding my followers and monetizing this new space), I realized the biggest key to successful blogging: a personalized and unique niche is needed. To be successful at blogging, I need to reveal what I can do and not what I can copy. That's a bit of a duh! But… we are all guilty of looking up to successful bloggers in the industry and trying to imitate them for our own successes.
But that's not what successful blogging is about…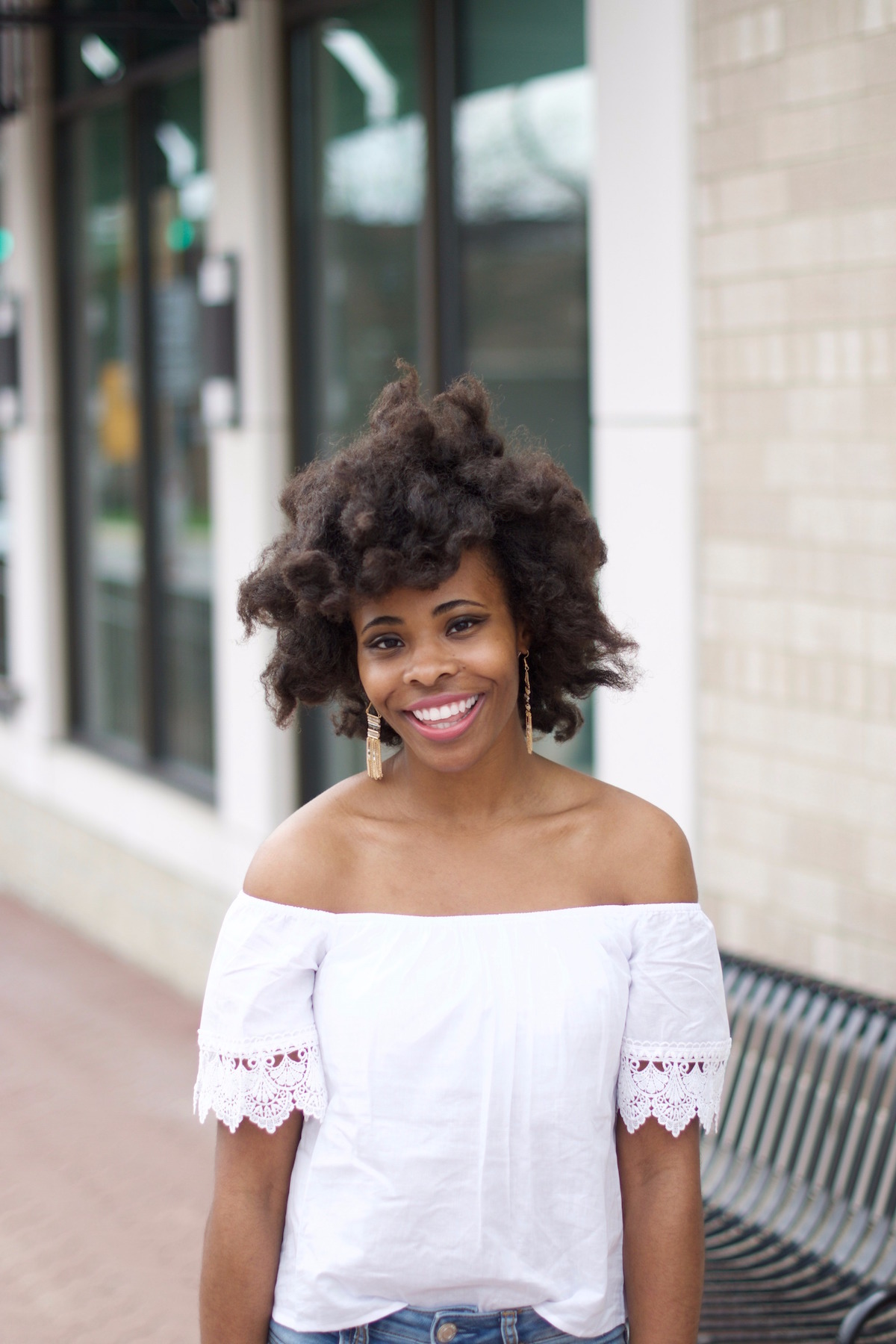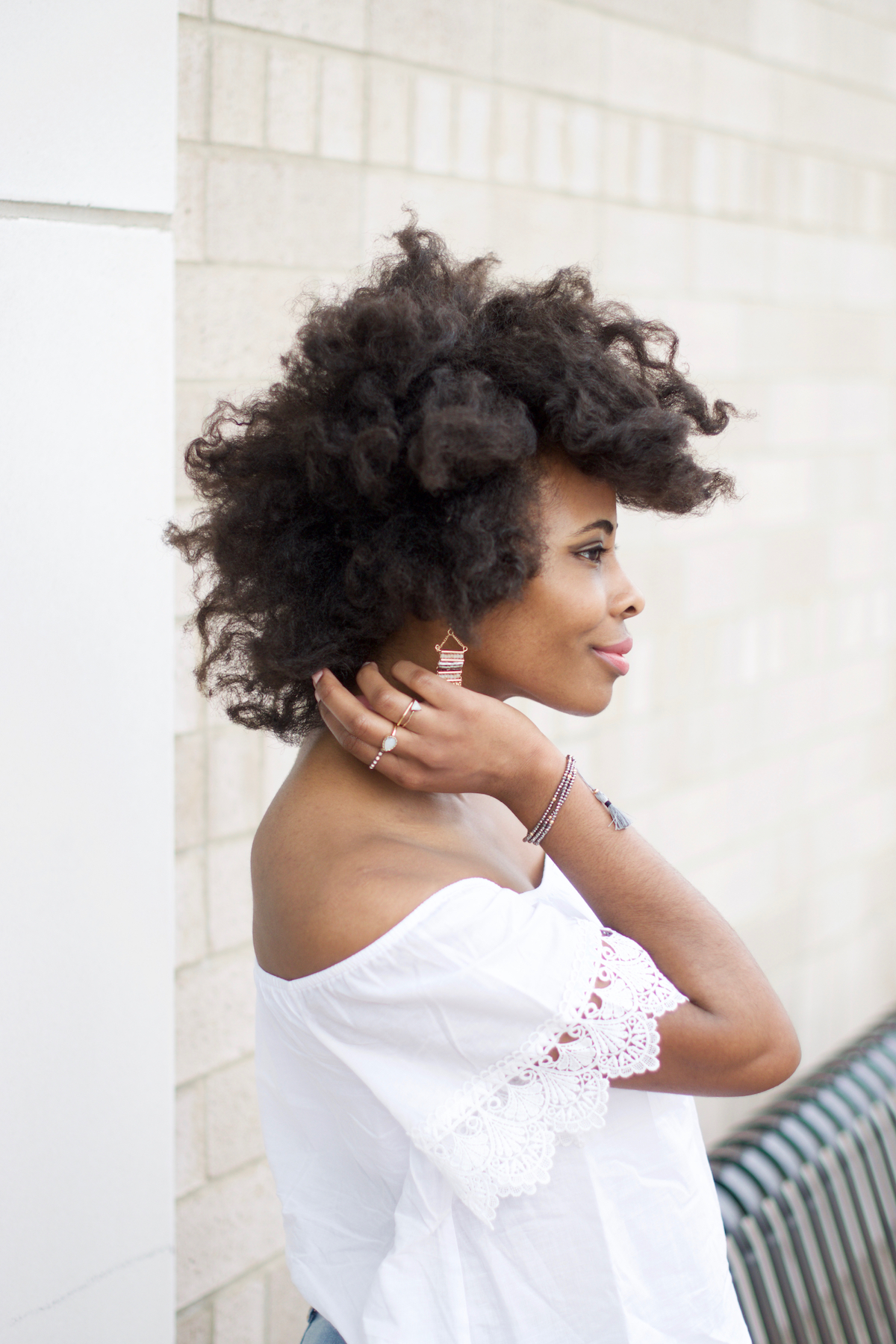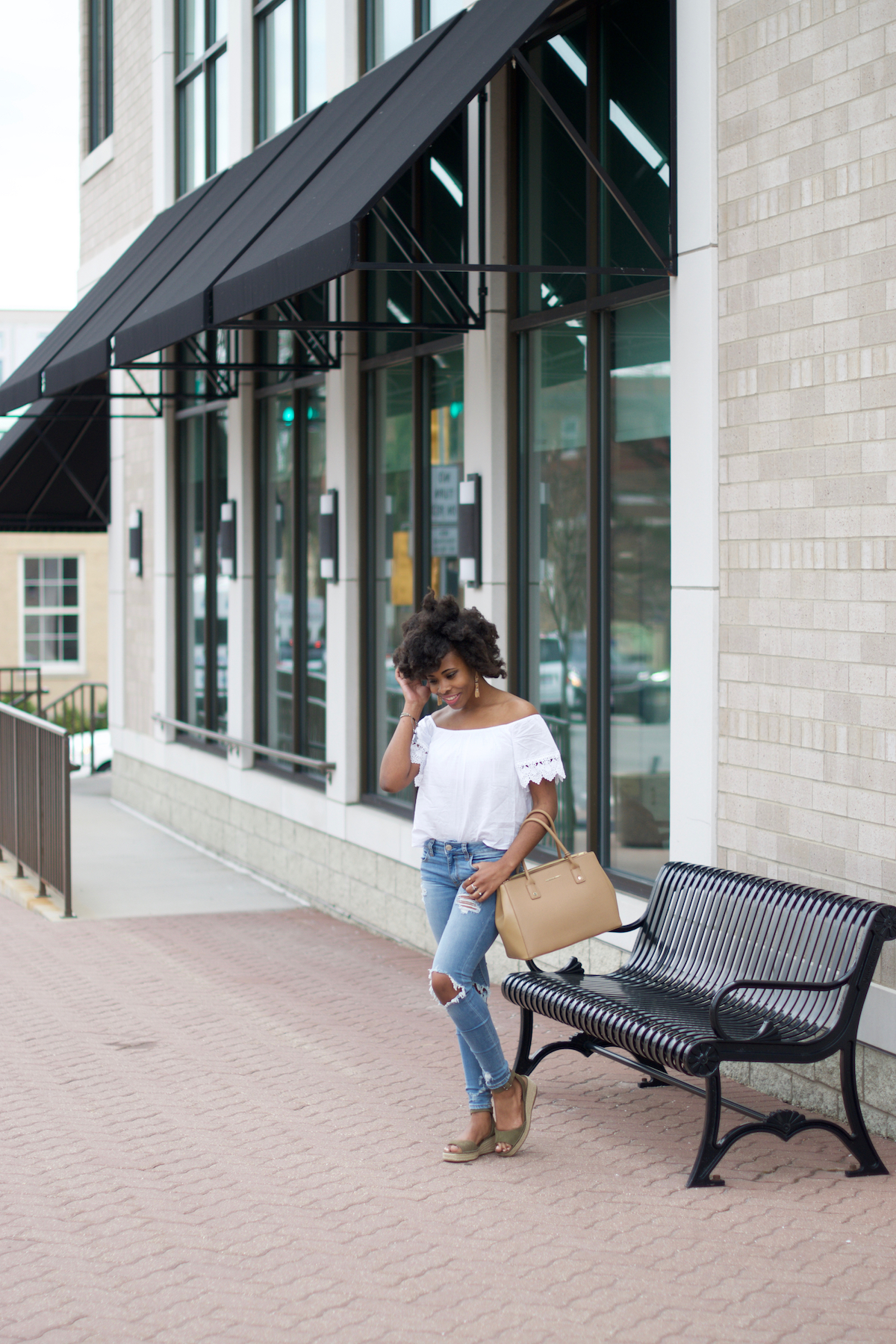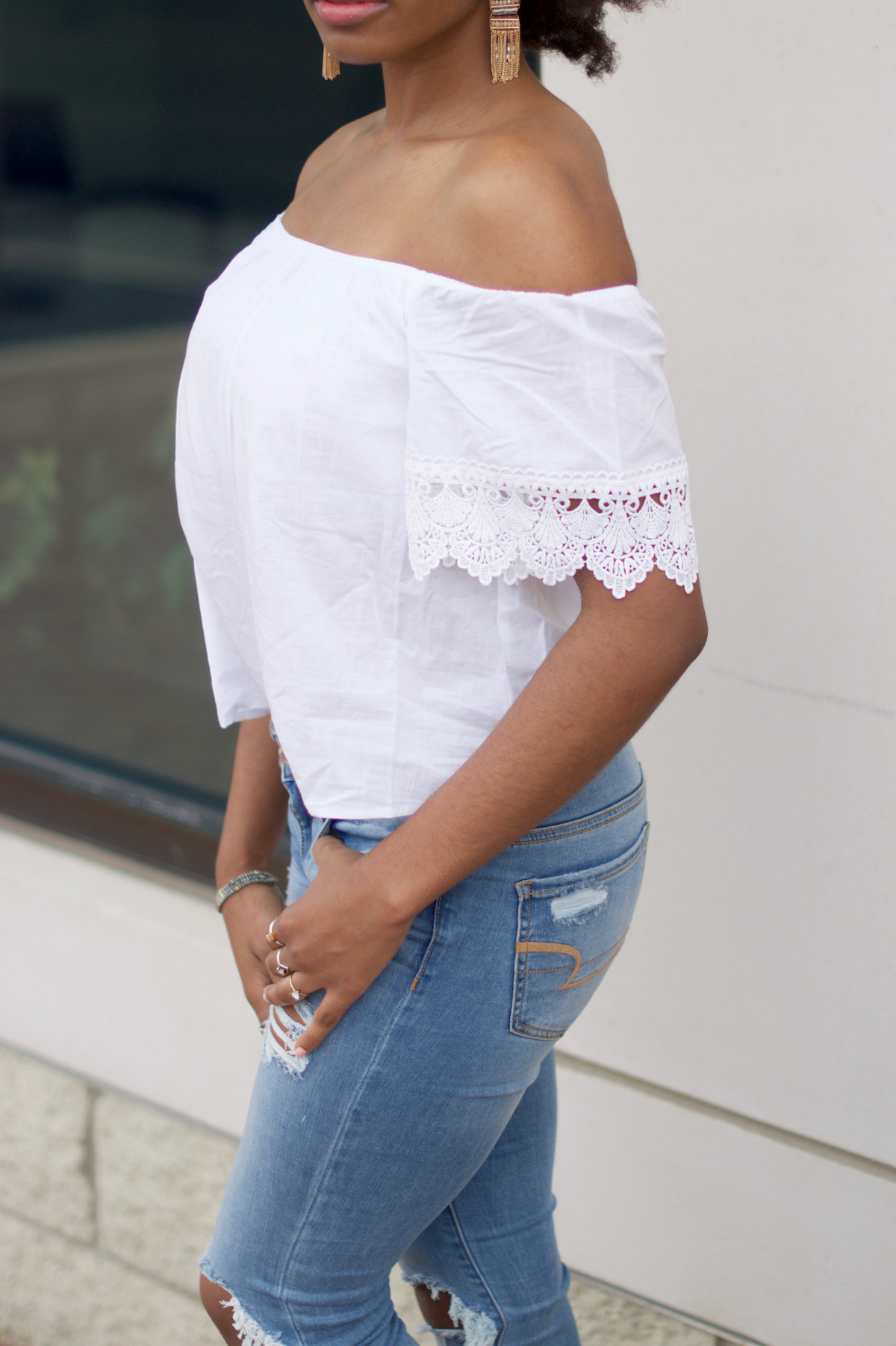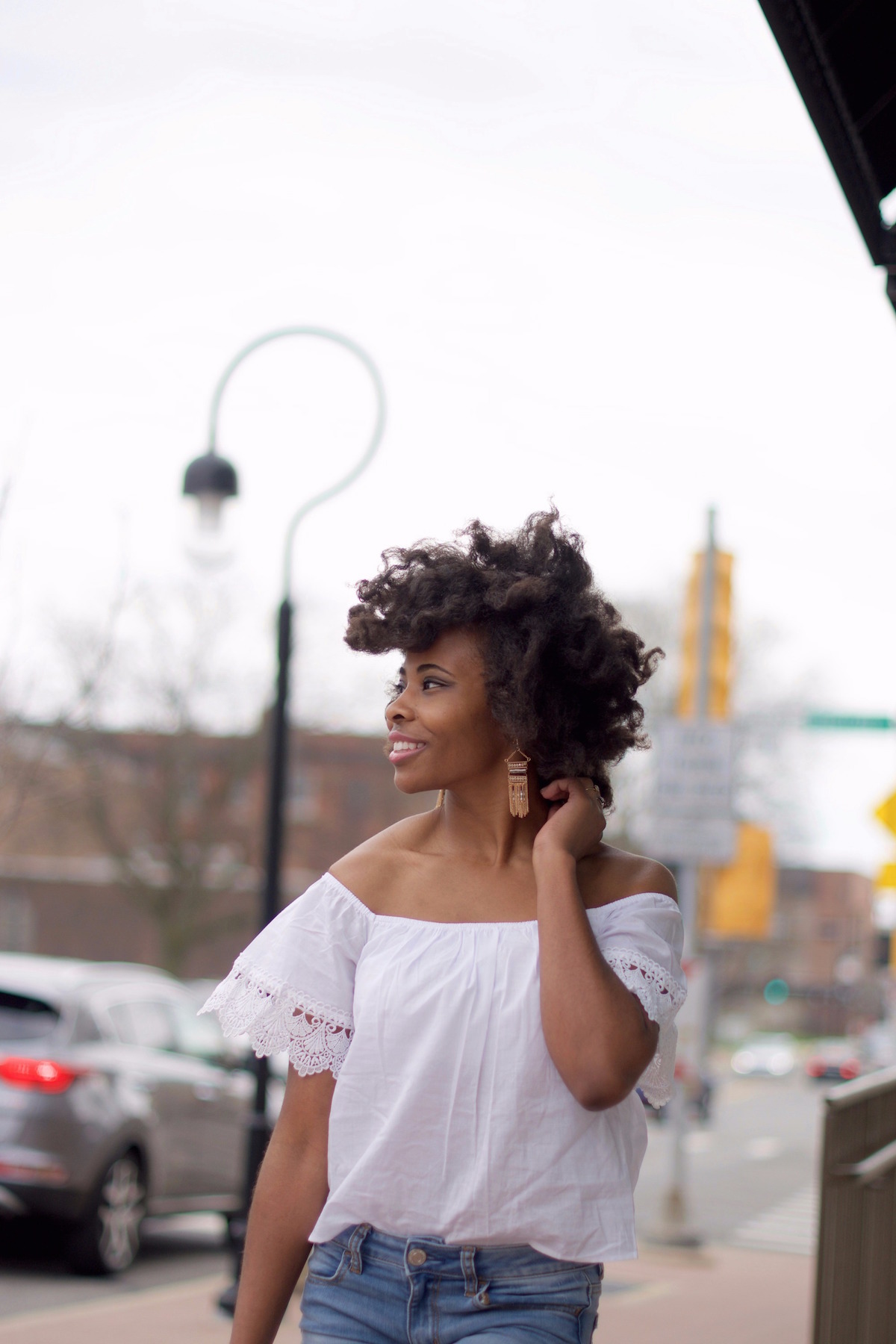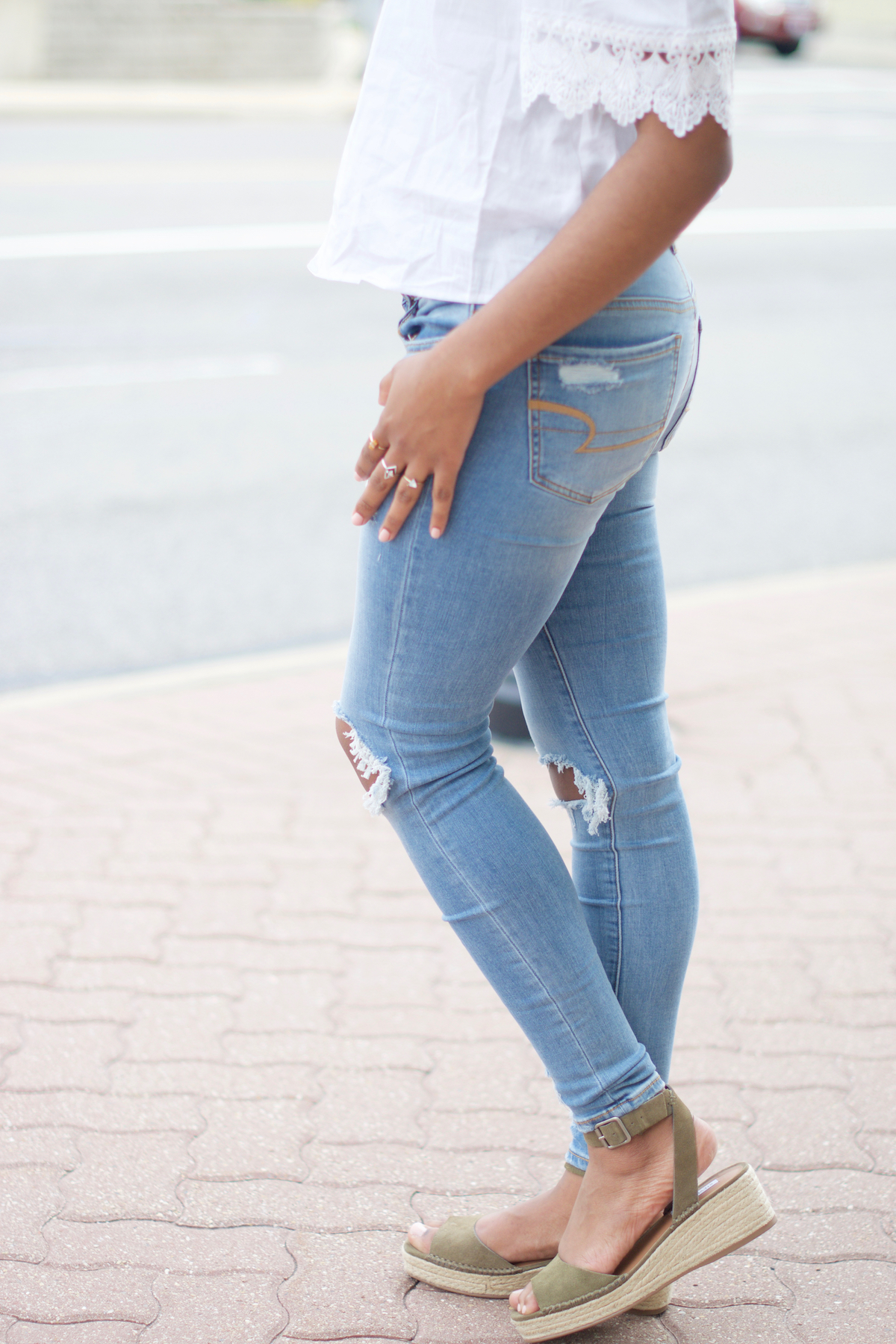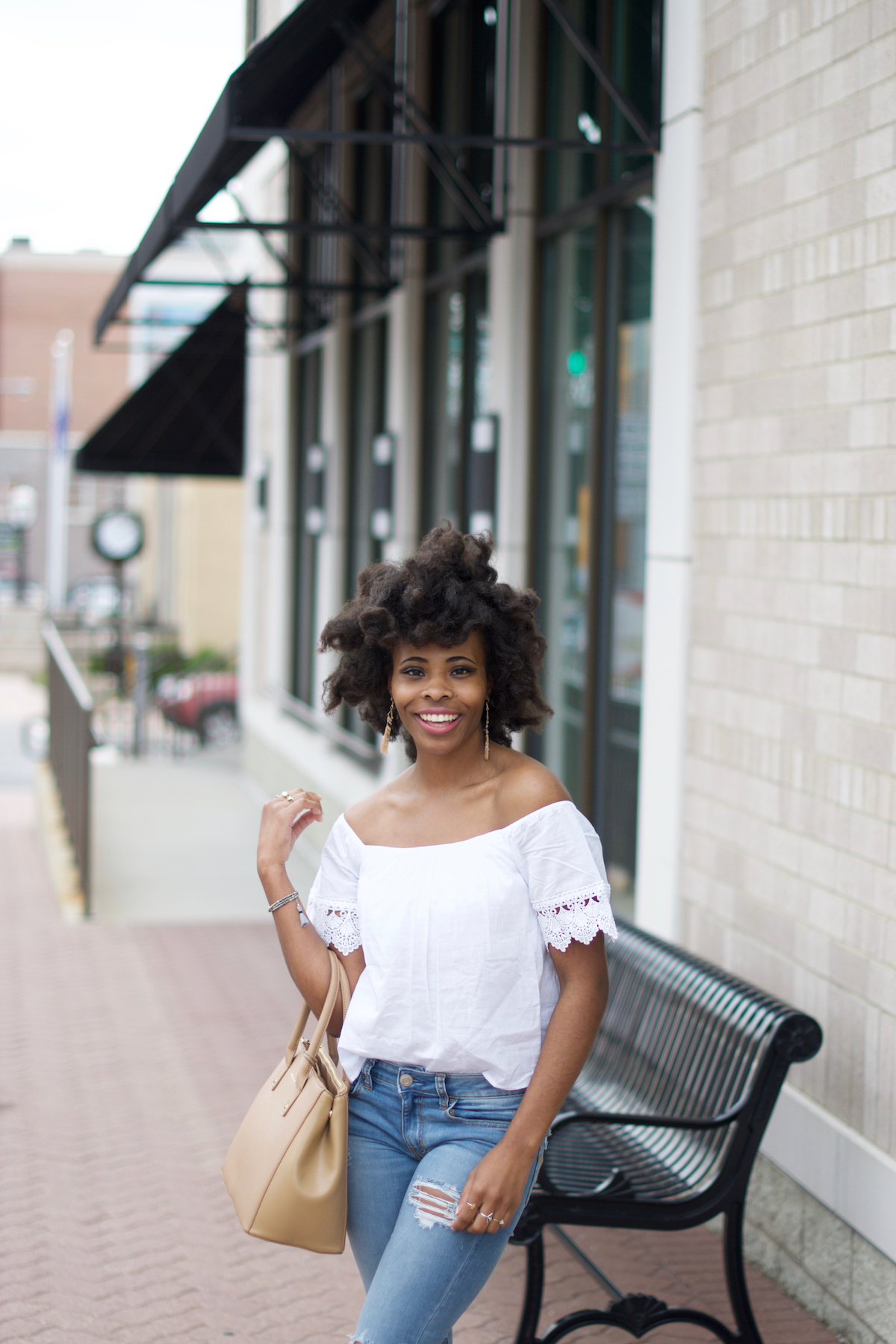 Off the Shoulder Top
Denims
Earrings
Sandals
Satchel
Lipstick – Revlon: Sassy Mauve
Nail polish – OPI: Bubble Bath
Key to Successful Blogging
Successful blogging is individualization, not imitation.
Successful blogging is individualization, not imitation.
Click To Tweet
Unfortunately, I've realized, and owned, that I've spent a sizable chunk of my blogging journey imitating. And I think that's why I needed All the Ambience, I needed, and need, to gather up my smarts and feature what I know, what I do and what I enjoy.
So… getting back to the opener of this post. When Alena asked me what I like most about being an adult (my mind was clouded by the daily responsibilities…work…bills…stress…), I started thinking about what I am good at and what I do enjoy. I took the route of giving her a truthful and motivational response: "I like the freedom of being able to decide what I do with my time."
As far as her other question, she asked me what I liked most about being a kid (my mind went to…minimal responsibility), I told her: "I liked to go outside and play!"
With All the Ambience, I hope I can make better use of my time as a blogger by sharing what I know and what I do all while having fun.
With Love & Style,
♥ Amber Monique Shannon
St. Charles, IL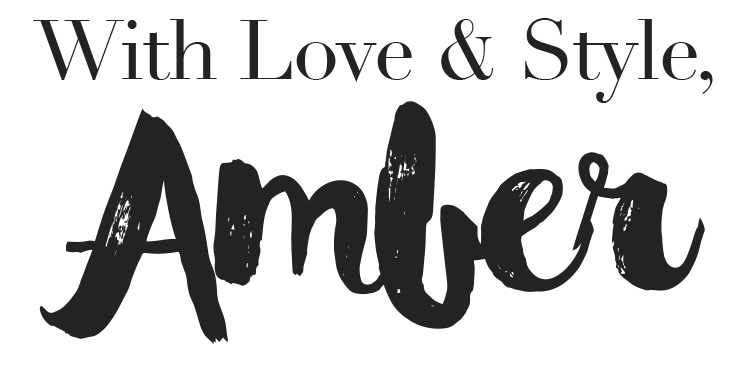 Amber is a 20s-something Chicago creative who loves writing, shopping, designing, feeling good + looking good + living good!
Click here for more about Amber.