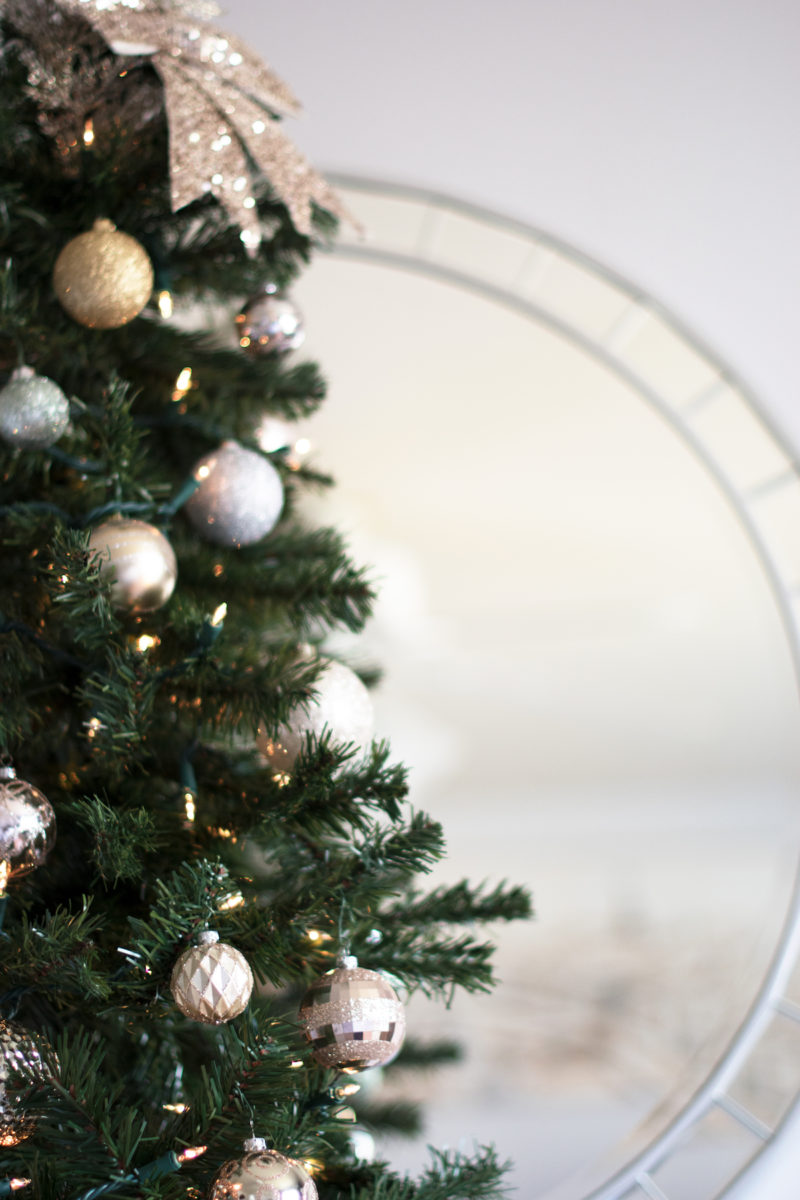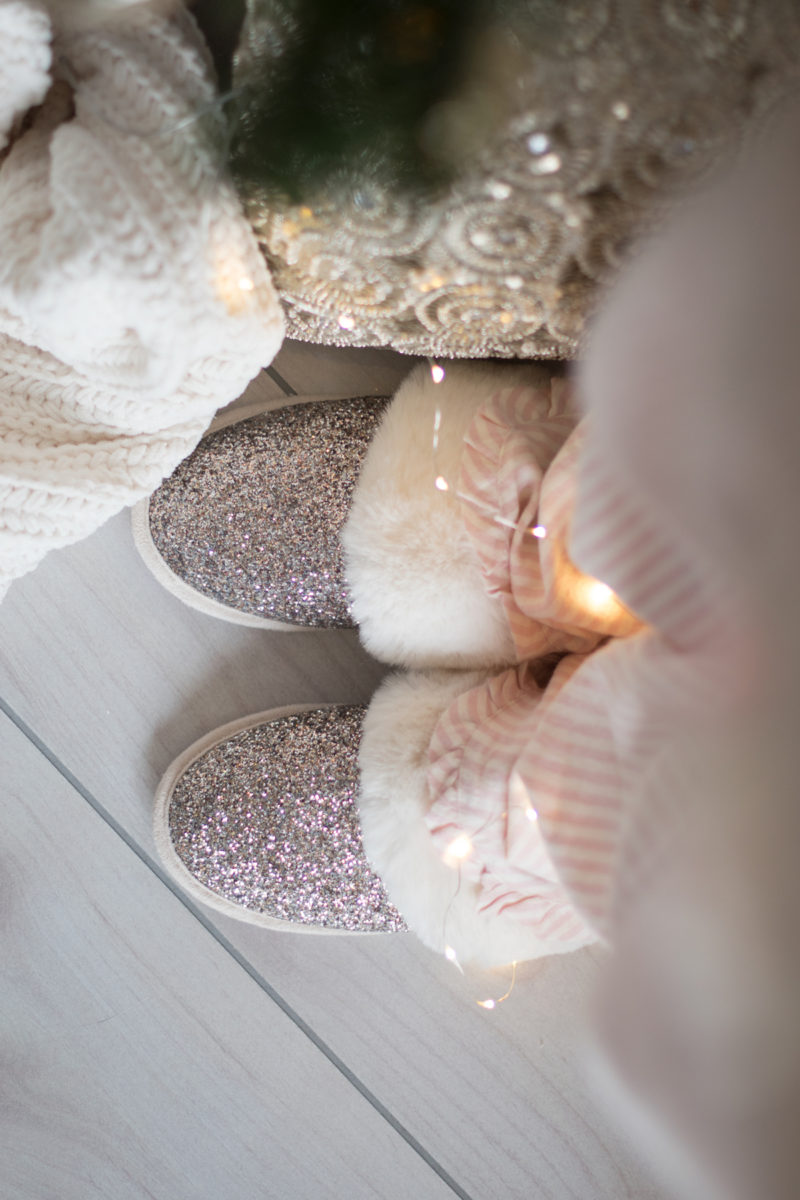 Cozy Knit Blanket | Slippers (love these too!) | Pajama Pants | Lights (love these too!)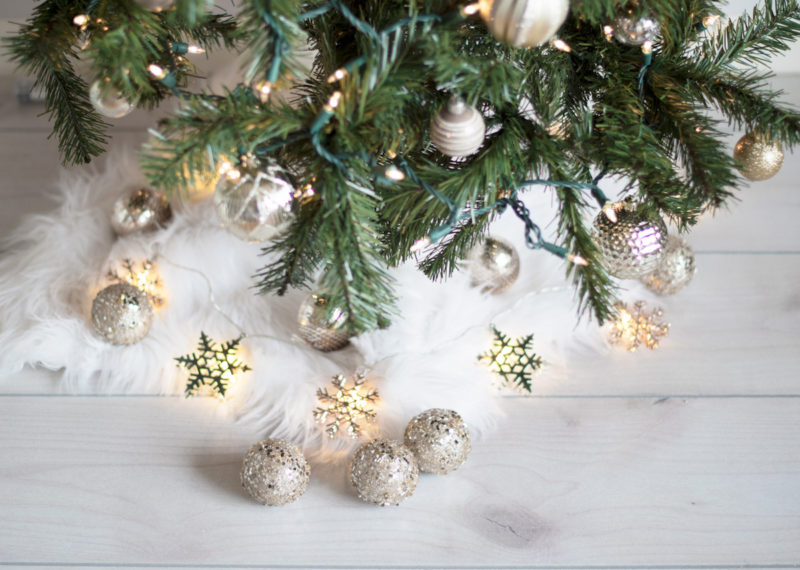 Snowflake Lights (Dollar Spot at Target – similar) | Loose Filler Ornaments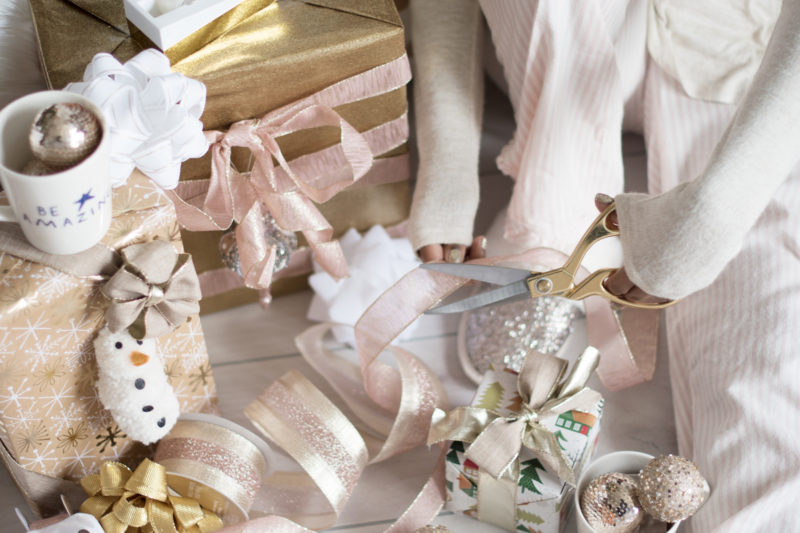 Be Amazing Mug | Ribbon | Gold Scissors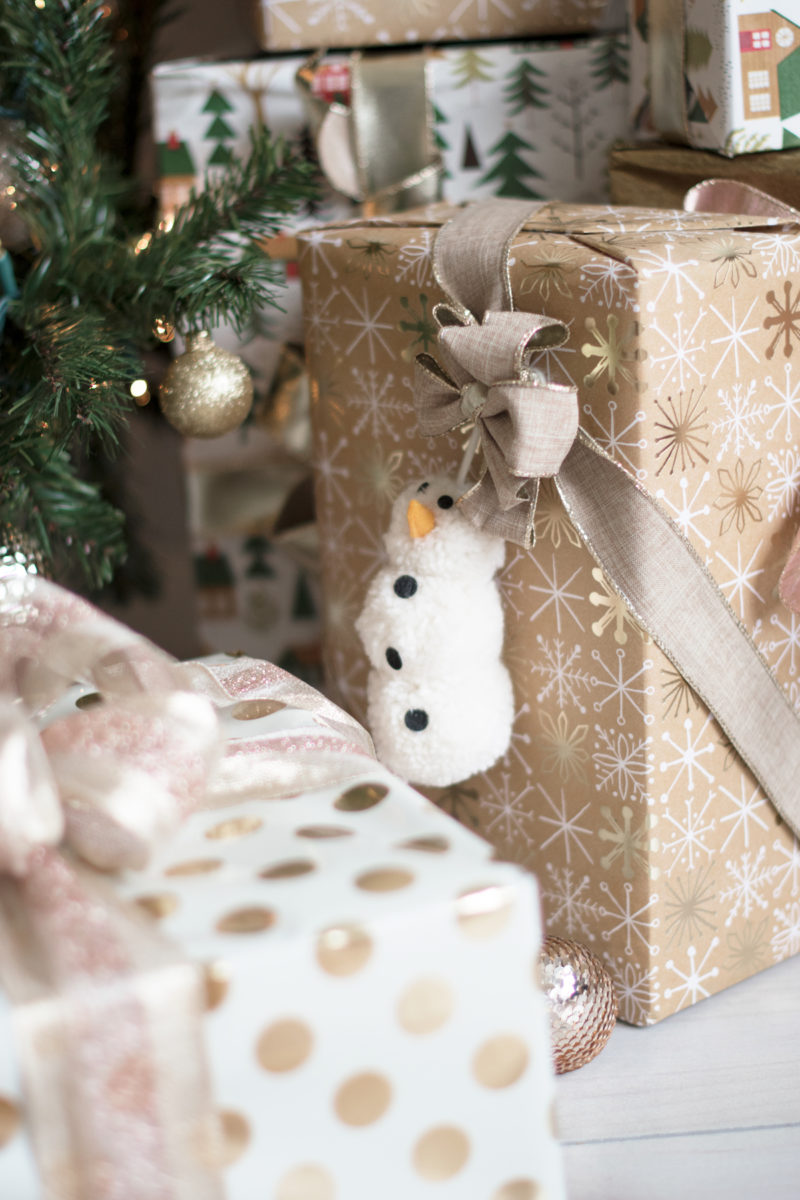 Snowman Ornament | Snowflake Gift Wrap (Target) | Rustic Linen Ribbon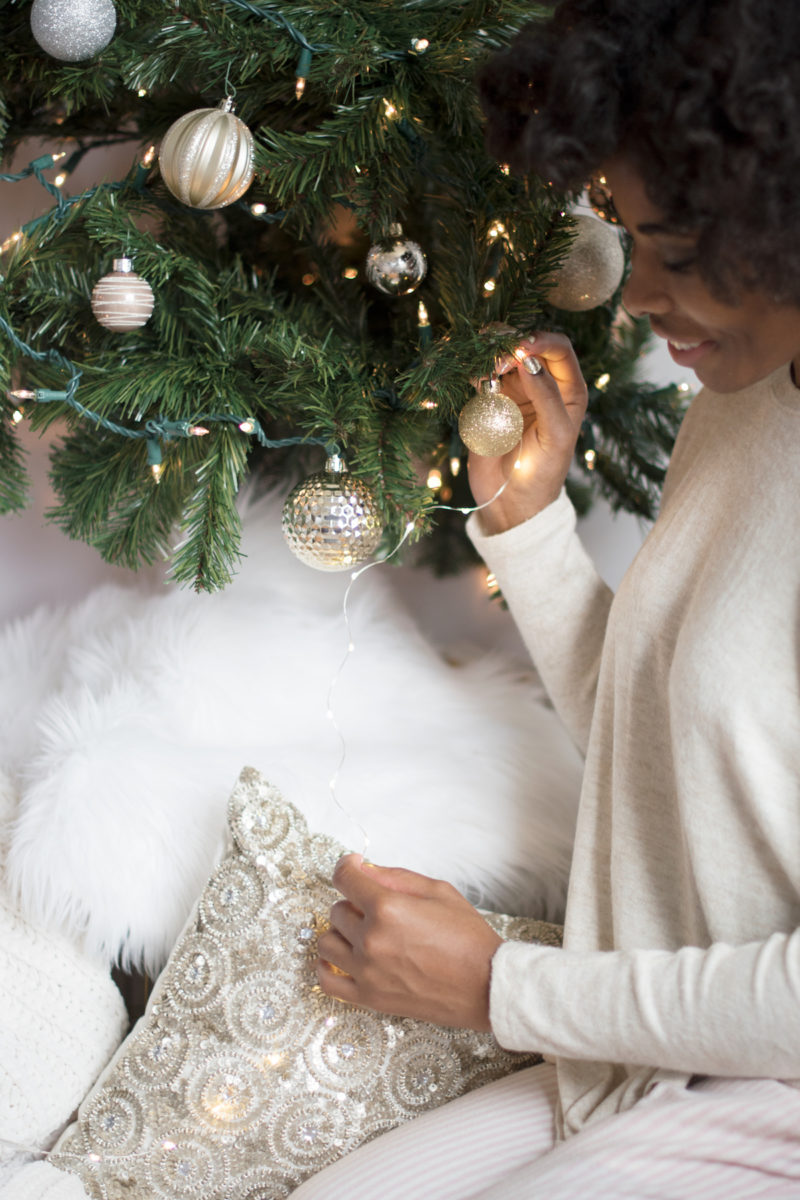 Ruffle Pajama Top | Pajama Pants | Sequin Pillow (similar here & here) | Ornaments II
Forest Gift Wrap (Target) | Rustic Linen Ribbon | Snowflake Lights (Dollar Spot at Target: similar!)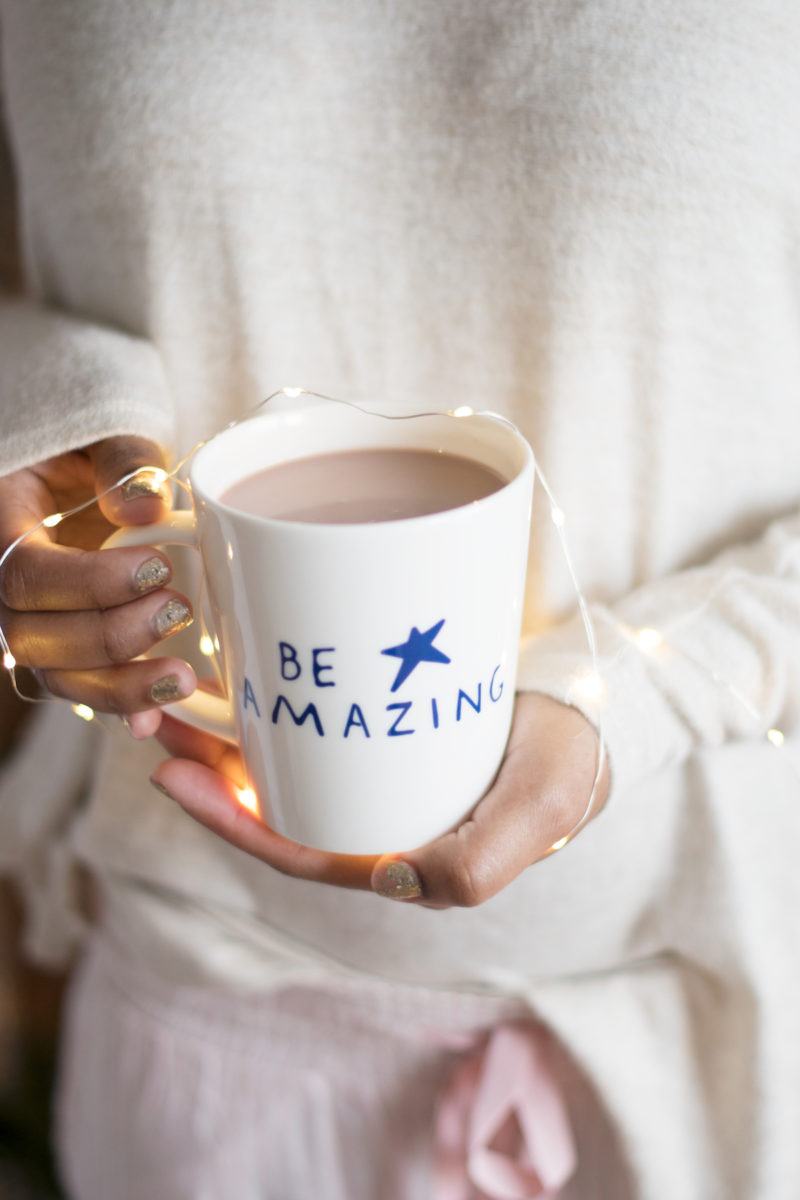 Be Amazing Mug | Similar Mugs | Lights (love these too!) | Nail Polish – OPI: Glow the Extra Mile & Essie: Luxeffects Glitter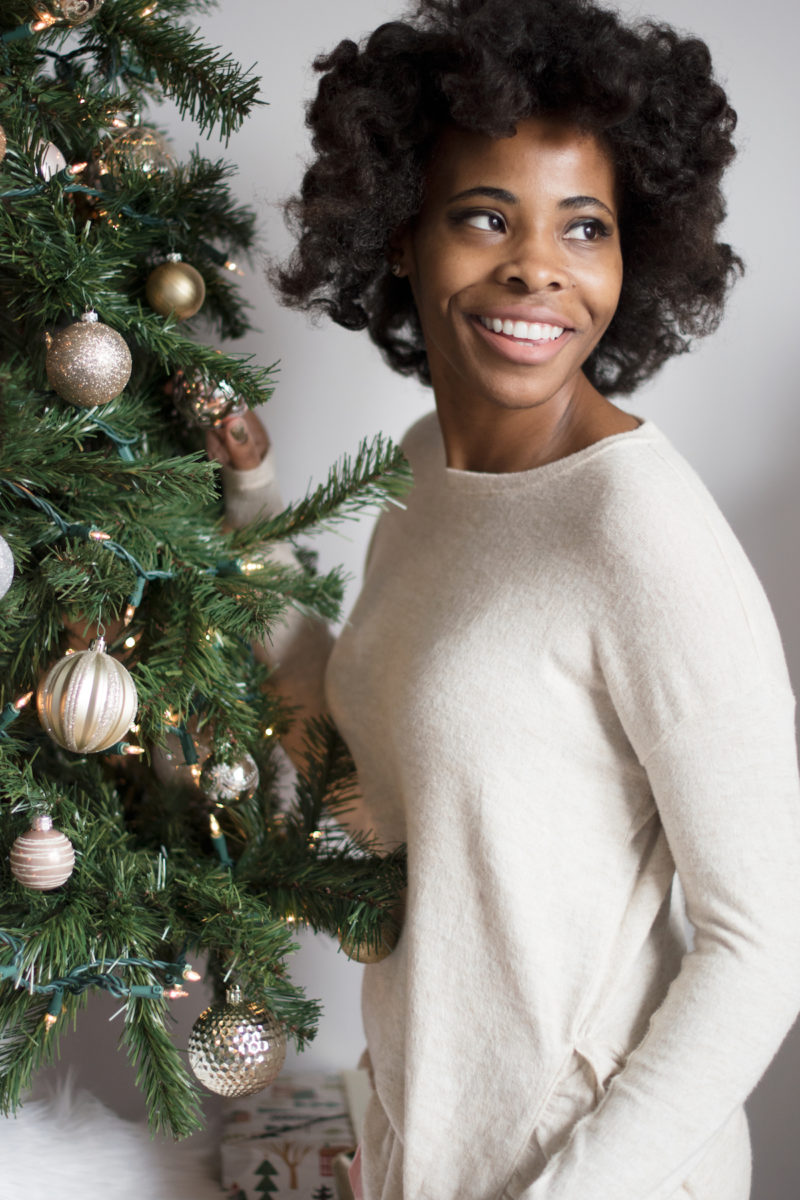 Ruffle Pajama Top | Ornaments III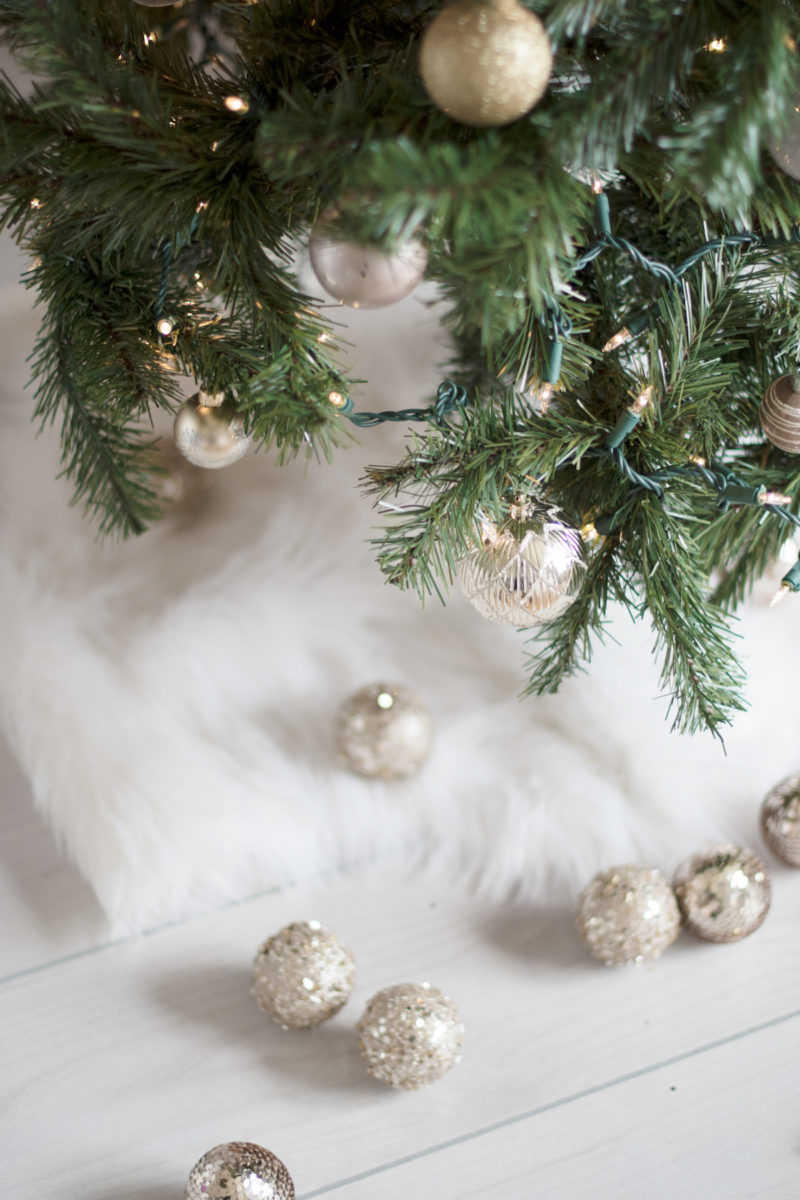 Loose Filler Ornaments | White Faux Fur | Large Ornaments (III)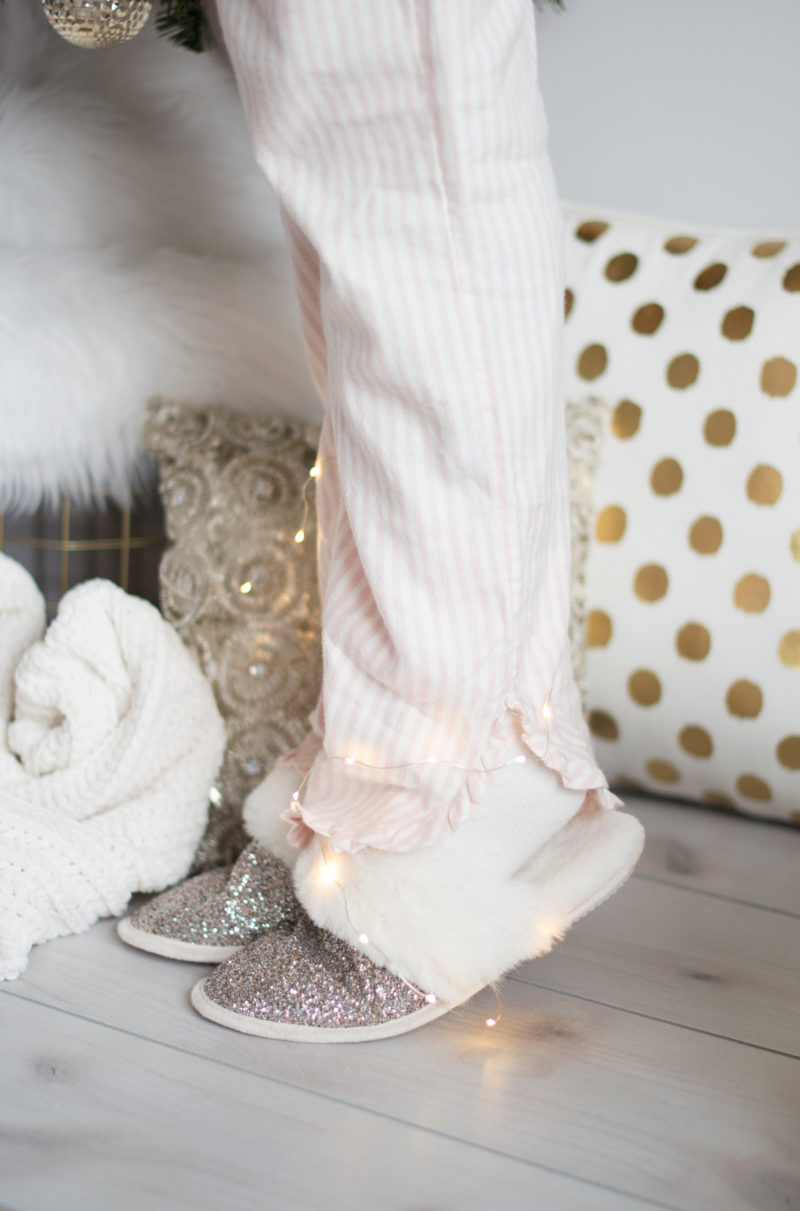 Pajama Pants | Slippers | Cozy Socks | Lights (love these too!) | Gold Basket (similar)
Happy Holidays and Merry Christmas Lovelies!
Hope everyone has a fantastic holiday weekend with their loved ones. I'll be heading up to Wisconsin with Alena and David to spend Christmas with David's family at their cabin in Wisconsin. There will be (pauses to count!) 14 of us (not including pets!), so it will be a cozy weekend for sure. If you're on Instagram, follow me as I will share my Christmas at the Cabin weekend on my story. We have been throwing around a lot of ideas as to how we'll spend our time together, and I'm hoping snowboarding is included!
What are your Christmas weekend plans?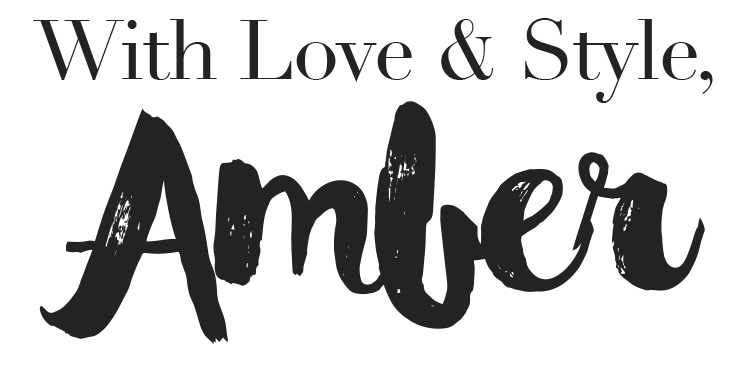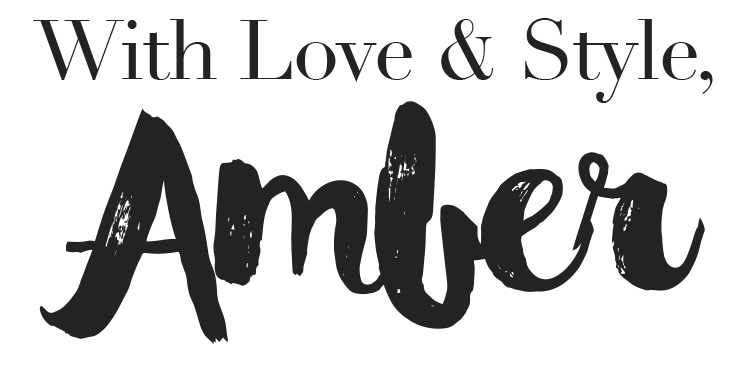 Amber is a 20s-something Chicago creative who loves writing, shopping, designing, feeling good + looking good + living good!
Click here for more about Amber.