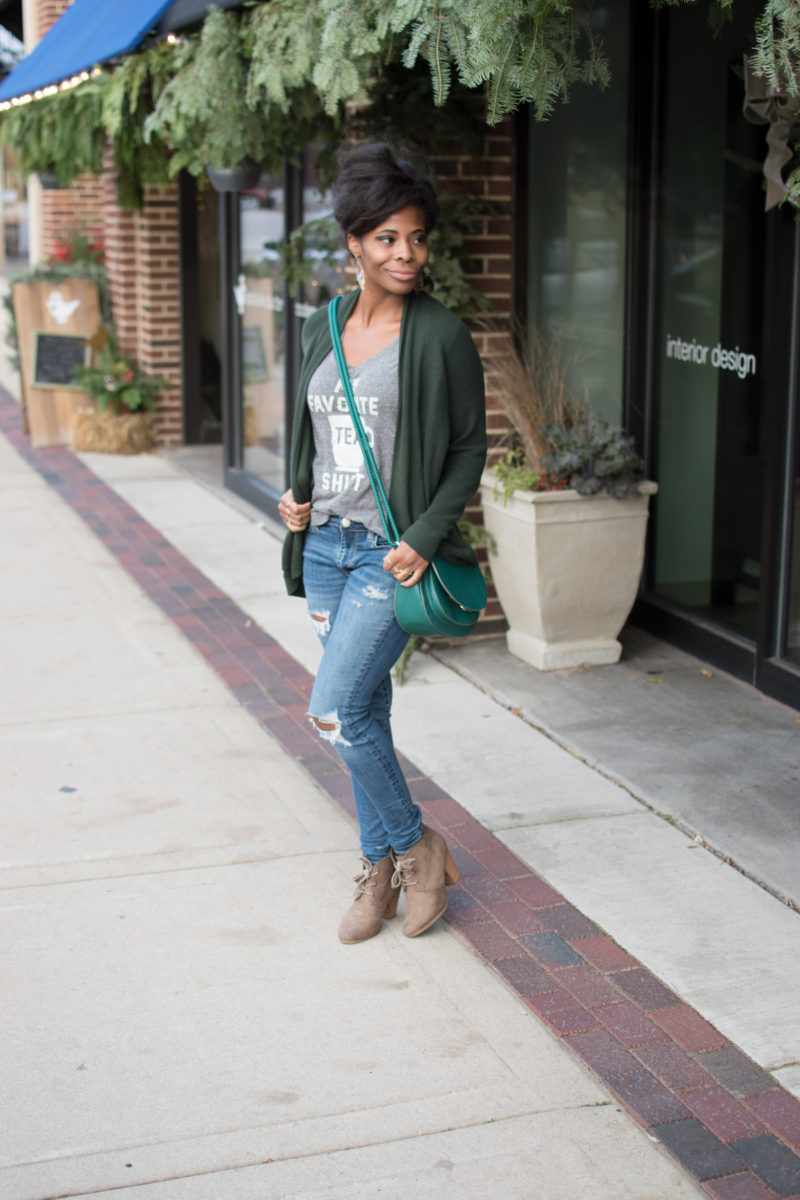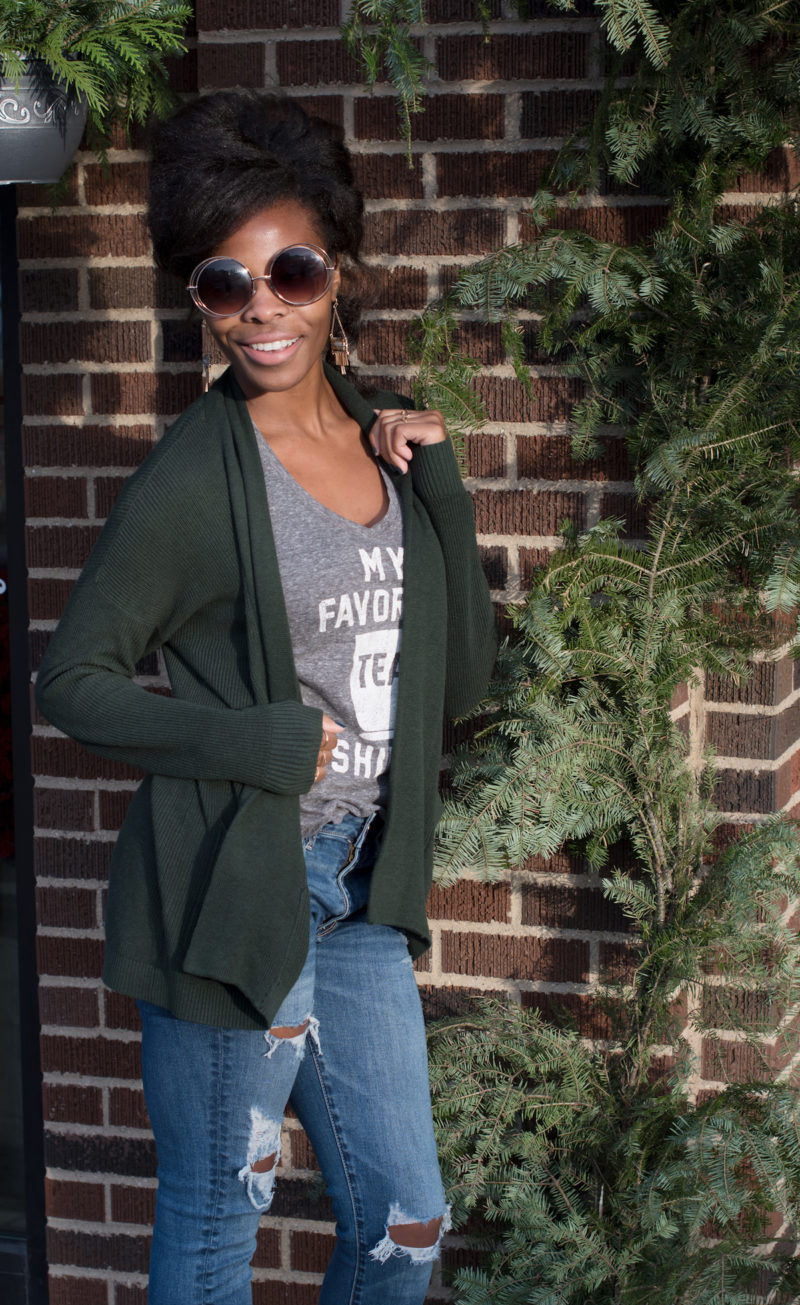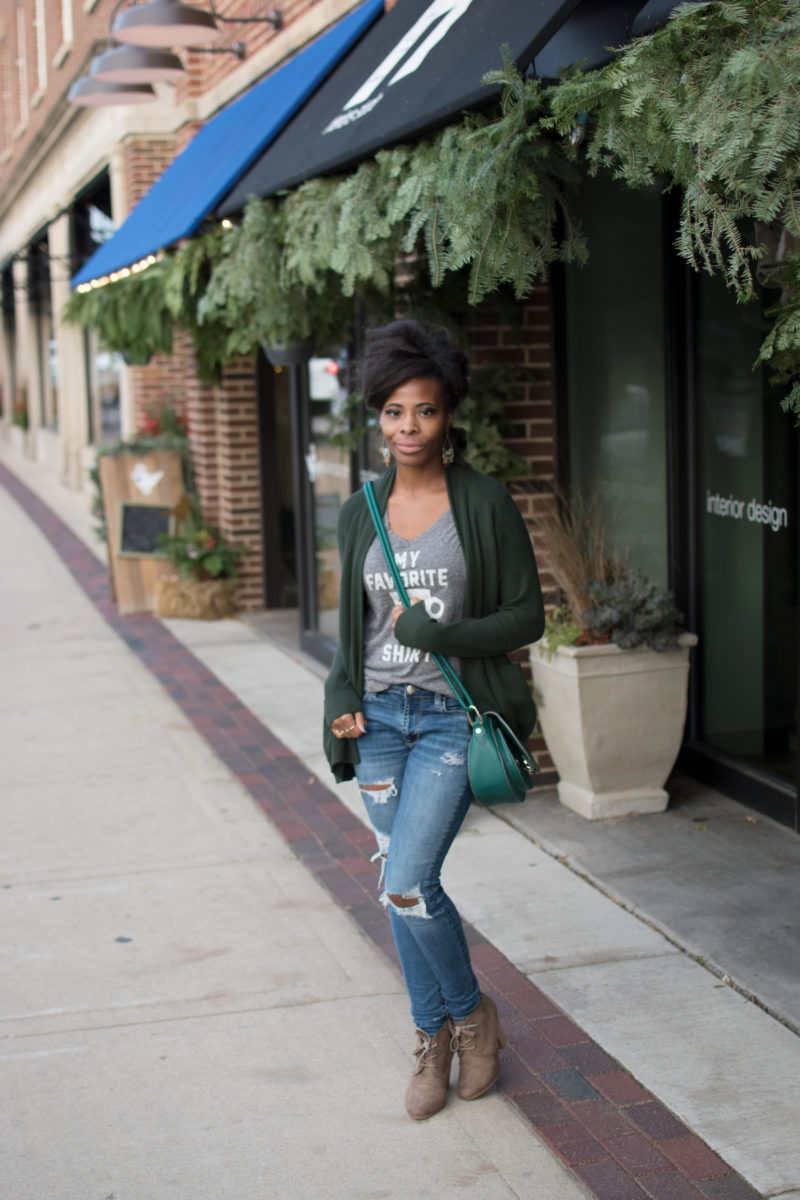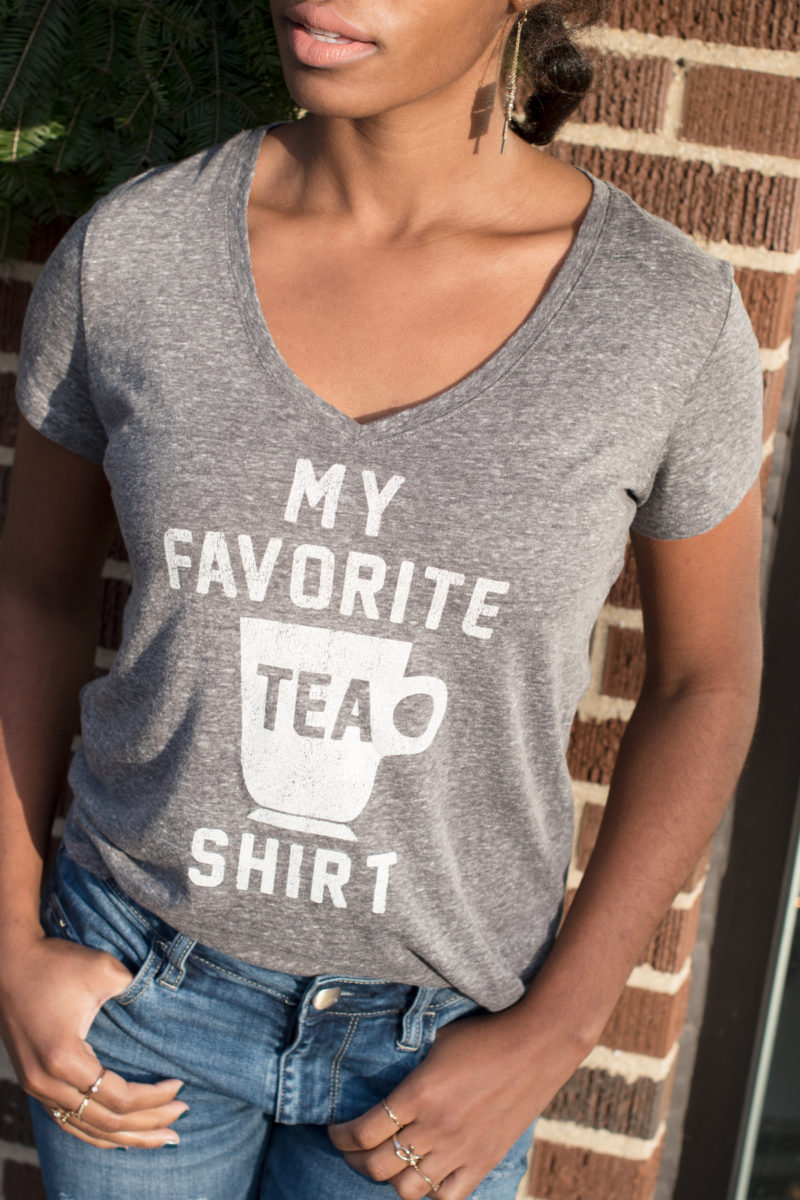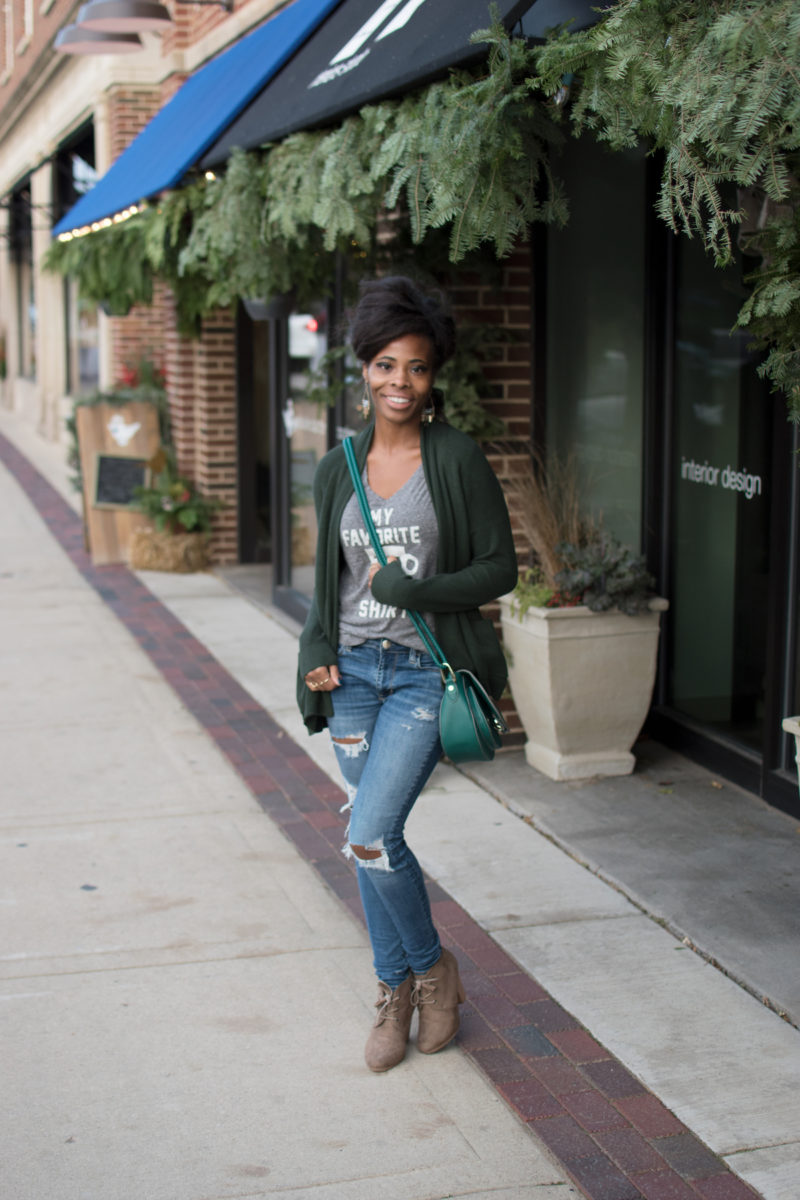 Cardigan | Tee (sold out, super similar!) | Earrings | Rings | Crossbody (old, similar) | Booties | Denims (under $30!) | Lipstick – Lancôme: Inconspicuous
Happy Thursday lovelies!
How's your holiday season? Can you believe Christmas is only a few days away?
My Favorite Tea Shirt
If you follow my Instagram, you may have seen this look.  I wanted to go ahead and share my outfit details on the blog too.  This tee is sold out, but I've linked similarly cute ones!
Speaking of Instagram. How has your 'gram experience been lately? Mine has been awful. I'm so bummed. It seems Instagram is pushing my posts out into the Sahara Desert. I don't get nearly as much TLC as I was only a few weeks ago…
Stolen Phone
I had my phone stolen the day after Thanksgiving. Alena and I were with David (visiting his relatives) in Northern Wisconsin for that holiday, and since we were so far north, we went a little bit west to do some Black Friday shopping at Mall of America. We arrived about half an hour or forty-five minutes after the mall opened, and it wasn't too crowded. Within an hour or so of being at the mall, my phone was gone. Someone swiped it from my back pocket (such a rookie move, I know!) or I may have set my phone down and someone saw it, taken it and never turned it in. I immediately used the Find my iPhone app, and was able to see the person moving around with my phone, but then they shut it off, never turned it back on (as my phone anyway) and definitely never turned it in.
Due to that setback, I was behind with a lot. I received my replacement phone really quickly (literally, the following day and thank goodness for phone insurance!) but I had to set everything up again. A lot of my apps, photos and such were gone because my iCloud storage was full. (Isn't it always!?)
I was also pretty bummed about the whole ordeal. It was not fun trying to track the person down in the biggest mall in the country, wasting time on that, feeling (somewhat) violated and so on… anyway, I tend to slip into pity parties and I hadn't been to proactive about Instagram a few days surrounding that incident. When I got back on, it seemed like all of my posting endeavors were minimized.
What are some of your strategies for using Instagram successfully?
If you see me leave a comment, please comment back. I'd love your support to rebuild my enthusiasm. Oh, and if we're not following each other, follow me, and let me know in the comments that you're following… and I'll follow back!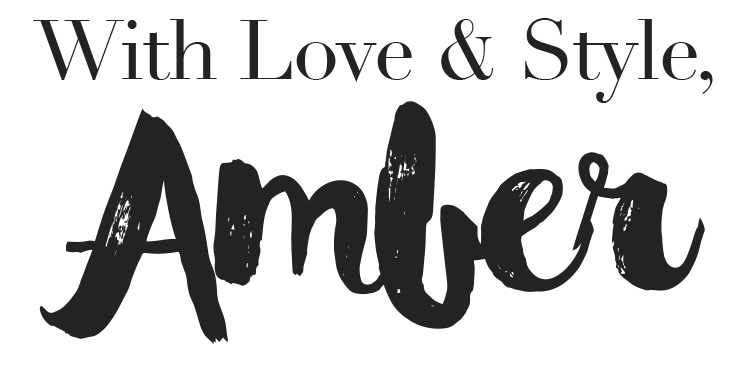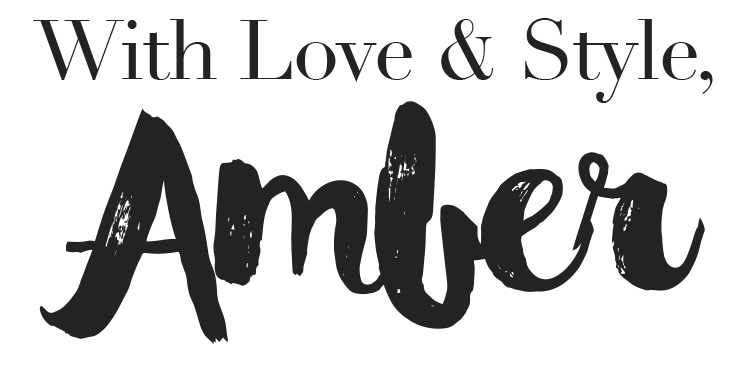 Amber is a 20s-something Chicago creative who loves writing, shopping, designing, feeling good + looking good + living good!
Click here for more about Amber.